How to choose this product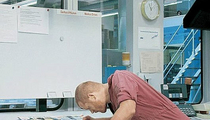 Industrial lighting provides adequate illumination conditions on industrial sites and at work stations. It is specially designed for site and activity constraints. Good lighting facilitates perception and can increase productivity.

Industrial lighting design is generally simple, favoring efficiency, ease-of-use and sturdiness. Airtight, explosion-proof and other lighting types exist for different activity sectors. Light sources are usually low-consumption, such as fluorescent tubes or sodium lamps. Lighting constitutes a major share of industrial energy expenses; it therefore represents an important area for potential savings.