How to choose this product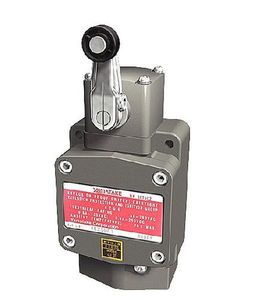 Limit switches are electromechanical devices used for positioning and control applications in mechanical and systems engineering. They are used to detect presence or absence in areas where physical contact is allowed.
Applications
Limit switches are used in applications such as valves, where the extension of the valve shaft mechanically trips the limit switch, indicating an open or closed position. They are also found in woodworking, plastic injection and packaging to monitor the position of moving components.
Technologies
Limit switches use different types of actuator/operating head, the part that comes into contact with the moving object. Actuator/operating heads take the form of pin plungers, levers, roller plungers, roller levers, flexible rods and other configurations.
How to choose
Certain operating environment specifications should be taken into consideration when ordering limit switches. Certain features can make them more or less suitable to withstand exposure to dust, water, dirt, oil and temperature extremes. These characteristics facilitate installation, operation and maintenance.