The Online Industrial Exhibition

CLY-AL Load Indicator Range from 0.5t to 10t Equipped with digital displayto beused in many weighing applications To be used instead of hanging scale by connecting to top shackle&bottom hook LCD ...

... instruments for signal conditioning or load cell/force indicators from Honeywell are designed for use in remote field applications. Weighing only 250 grams, the 7561-PDS is a strain gauge and bridge-based ...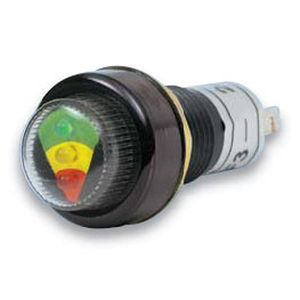 load indicator
LBF series
• thick film hybrid and laser set circuit • high precision =/- 0.5% • high efficiency led indicators – green-yellow-red • reverse polarity protection • protected against peak voltages • insensitive to vibrations • operating ...

The Model LD1001 Loop Powered Local Indicator is a local pressure plug-on display with an adjustable set point for use with any GP:50 4-20mA 2-wire transmitter. The LD1001 comes factory set* when ordered with an acceptable ...