The Online Industrial Exhibition

Operating temperature: -30 °C - 150 °C
Description PTFE White Grease is a combination of a Calcium and Zinc based grease in an aerosol form offering good resistance to water and heat. The product also offers long lasting ...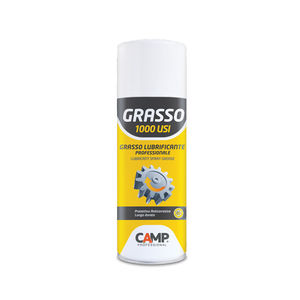 multipurpose grease
Grasso 1000 usi
Operating temperature: -30 °C - 300 °C
A multi-purpose and long lasting greasing spray, with forceful penetrative action. The high quality of its formulation guarantees an efficient and long lasting lubrication and bestows anti-corrosive, ...
See the other products
CAMP S.r.l.

Operating temperature: -30 °C - 120 °C
ADDINOL Multi-purpose grease L 2 is a lithium soap grease based on mineral oil. A selected additive combination guarantees high ageing stability and reliable corrosion protection. Temperature range from ...
See the other products
ADDINOL Lube Oil

leak-proofing grease
Eurol Leather grease White
Operating temperature: 200 °C
Eurol® Leather Grease is specially developed for leather care of cloths, shoes, jackets, saddles, etc. The leather will be conserved and will repel water- and dust after treatment with the leather grease. Eurol® ...
See the other products
Eurol

lubricant grease
Krytox™ 240 series
Viscosity: 0.000025 m²/s - 0.000327 m²/s
Operating temperature: -10 °C - 350 °C
greases are white buttery greases with all of the same properties as the GPL 100-107 oils that are made from, but they are in grease form.
See the other products
Miller-Stephenson Chemical Co

synthetic grease
Polygrease
Operating temperature: -40 °C - 180 °C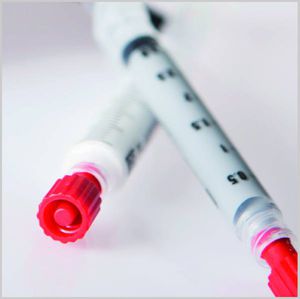 silicone grease
KP KERATHERM® series
... reg; Thermal Greases are ceramicfilled single-component silicones with a high thermal conductivity. The non-crosslinked thermal greases do not dry out. The silicone components do not leak from the grease. The ...