The Online Industrial Exhibition

synthetic grease
SUPER FG
APPEARANCE : LIGHT BROWN / BASE OIL : SYNTHETIC / THICKENER : CALCIUM SULFONATE


Operating temperature: 1 °C - 100 °C
Certified reference material (CRM): 10 ml paraffine oil, refractiveindex ca. 1.467 (accuracy:10-4) for refractometer. Other CRMs available on request.

mineral oil-based oil
01892
Factory certified reference material (CRM): 10 ml technical white oil, refractive index ca. 1.473 (accuracy: 5×10-5) for refractometers. Other CRMs available on request.

plastic grease
BLASOLUBE 301
PRESSURIZING MEDIUM HYDRO-GRIP works at a relatively high pressure of (approx. 450 bar) and is pressurized with a small amount of grease. It is therefore very important that the correct type of pressurizing grease is used. WE STRONGLY ...

silicone grease
RS Pro Silicone Grease 100g Tube
... water-repellent properties, good thermal conductivity and is a reasonable mechanical lubricant. This electrical insulating compound can be used as a seal and lubricant for various equipment such as cable ...

synthetic oil
spare parts series
BGS GENERAL has chosen to go beyond lubrication, exploiting the enormous potential of scientific progress and technology applied to safeguarding the environment, health and safety. BGS GENERAL distributes a specific multifunctional SYNTHETIC ...

lithium grease paste
GREASE FOR TRAPEZOIDAL SCREW
Viscosity: 0 m²/s
BIMECCANICA is able to provide its customers grease paste with reference to application's need. Available: - Grease paste for general applications - Grease paste for high-load applications - Grease paste for pharmaceutical and food ...

Direction: Add 1-2 drops of lubricant on the top of blade teeth for every two lines of cutting. Benefit: Lubricant would effectively lower cutting temperature, extend blade life, and improve cutting ...

Viscosity: 0 m²/s
EUROPRESS high pressure hydraulic oil is a mineral based oil to ISO VG 32 with excellent viscosity and lubrication properties. The use of EUROPRESS oil will ensure maximum efficiency and long service life of the equipment . EUROPRESS ...

For high demands based on synthetic raw materials. Miscible with water, biostable and mild smelling Improves the core drill service life Toxicologically harmless, water hazard class 1

High-performance cutting oil 5000 Organic basic material with additives. Water hazard class 1.Bio-degradable, optimal base adjustment of the viscosity for the use of BDS core drills, and easy use for subsequent gal-vanising.

All accessory products supplied by Plarad meet the strict requirements of the brand with regard to quality, reliability and safety.

Viscosity: 0, 0 m²/s
The HF series, which are manufactured by Enerpac, are hydraulic oils that have been developed to provide efficient, and reliable quality performance. These oils feature optimum pump volumetric efficiency, internal heat transfer, and film ...

Viscosity: 0, 0 m²/s
These lubricants, which are manufactured by Tuthill, are industrial grade PneuLube oils that are specifically used for devices in high performance applications such as truck blowers, industrial blowers, and vacuum boosters. ...

cutting oil
ZHS 006, ZHS 005
High-performance, biodegradable, non-hazardous oils and pastes Oils for heavy removal of metal, including stainless steel Chlorine-free (MSDS on bottle/tub) Not necessary to dilute with water

lubricant oil
ENERGY+ series
ENERGY+ SERIES (SCREW AND PISTON) ENERGY+ series oils are formulated with high quality base oils and performance enhancing additives which increase oxidation resistance and ensure good wear and corrosion protection. ENERGY+ series ...
See the other products
Compresores Josval, S.L.

lubricant oil
FORTE series
FORTE series oils are high quality mineral base oils designed to meet the most stringent requirements of our customers. They are formulated with high performance additives which provide an excellent wear and corrosion protection, reduce ...
See the other products
Compresores Josval, S.L.

Synthetic lubricating grease for valves and fittings with elastomer seals, compatible with EPDM and conforming to FDA. Can be dispensed in very small doses using special injection devices.

One component colourless coat based on natural oils and waxes Special features dirt resistant water repellent easy to process velvet surface
See the other products
Stauf

vegetable-based oil
Oil in One
Vegetable oil-based naturally drying oil Special features multifunctional open pore surface can be sealed enhances natural wood color
See the other products
Stauf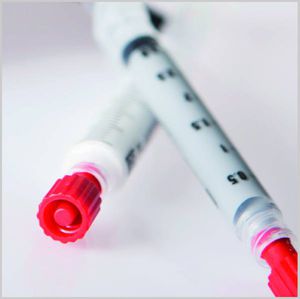 silicone grease
KP KERATHERM® series
KERATHERM®-Thermal grease Thermal greases are especially characterized by their good compressability and by their low thermal resistance. No drying out and very low disappearing of components. Applications Notebooks Desktop CPU´s IGBT ...

Viscosity: 0 m²/s
Chlorine-free, universal, non-active cutting oil of average viscosity, minimal mist formation, high cutting power and increasing the lifespan of your tool. Recommended cutting oil for all alloyed steel types. Kinematic. viscosity D 445, ...

MV 4 is a water dilutable cutting oil for drilling, milling, tapping, threading, punching and sawing. MV 4 is environment friendly and contains no chlorine and phosphorus.