Flow rate: 5 us gal/min - 315 us gal/min
The Electromagnetic Drum Separator, developed by PRAB, is mainly utilized as a pre-filter to limit contaminants reaching subsequent filtration equipment. It functions to eliminates ferrous and non-ferrous ...

eddy current separator
1314
The Battery Separator is designed for use in multi-battery applications as a solenoid priority system to protect the chassis charging system from excessive loading while allowing auxiliary batteries to be charged.

magnetic separator
TBS series
CMI Process Equipment CMI Model TBS Teeter Bed Separator CMI's TBS Teeter-Bed Separator is a cost effective solution to fine particle coal separation and classification. Exceptional ...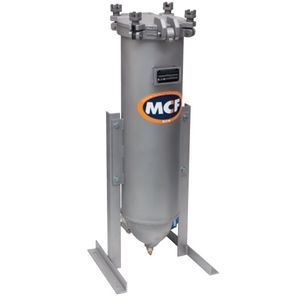 disc electro-magnetic separator
MCF 824 series
Weight: 91 kg
Width: 1.63 mm
Filtration size: 15 µm - 1125 µm
The MCF 824 Series Magnetically Coupled Filters has a simple design with few wear parts for reduced spare parts stocking needs. Its permanent media retains valuable product otherwise lost by media change out. It has an ...

disc electro-magnetic separator
DMD series
Flow rate: 25 l/min - 1800 l/min
... DMD P is a magnetic separator for industrial coolant liquids and it can filter metallic machining swarf. This one of a kind rotating discs system has magnetic separator ...

permanent magnet separator
... meal, etc., permanent magnetic overband magnets are used with very great success. Design The system comprises a permanent magnetic overband magnet ...
See the other products
ThyssenKrupp Magnettechnik

permanent magnet separator
Permanent magnetic filter rods Permanent magnetic filter rods are an ideal means of separating ferromagnetic contamination from cooling fluids, hydraulic and lubricating oils, lubricating ...
See the other products
ThyssenKrupp Magnettechnik

The overbelt magnetic separator VÜB is ideally suited for the separation of course material and ferrous metal parts and is installed in the conveying line itself, ideally at the transfer ...
See the other products
Vecoplan

magnetic drum separator
TMT
The conveyor with magnetic head drum (TMT) is particularly easy to handle and requires absolutely minimal maintenance. It is ideal for use in the separation of magnetisable ferrous metal parts from pre-shredded ...
See the other products
Vecoplan

overband separator
BM 28 series
Weight: 153 kg - 1210 kg
... area is the recycling industry often in combination with Eddy Current non-ferrous metal separators. Bakker Magnetics overbelt magnet systems are supplied in two main ...
See the other products
BAKKER MAGNETICS

magnetic plate separator
FDA / VI
Plate magnets are used to remove iron from product flows on conveyor belts, vibratory feeders, during free fall, in vertical or inclined pipes, under slide plates, etc. This type of plate magnet includes ...
See the other products
BAKKER MAGNETICS

... Suspended superconducting magnetic separator manufactured by Eriez Magnetics Europe Limited which is known for being the world's only suspended magnet. It has an advanced ...
See the other products
ERIEZ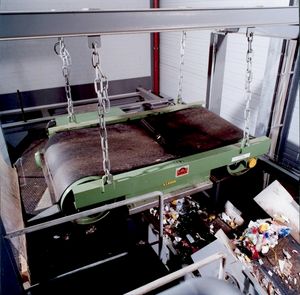 permanent magnet separator
Suspended Permanent Magnetic Separators are suitable for removal of ferrous contaminants from bulk product flows. The separators are positioned over conveyor belts or in a chute. Two ...
See the other products
ERIEZ

overband separator
max. 450 mm
The standard ferrite overbelt magnets are available in both transverse (crosswise) and inline configurations. They are suitable for the largest layer thicknesses. These robust overbelt conveyors have a proven service ...
See the other products
GOUDSMIT Magnetic

overband separator
max. 230 mm
The Ecoline ferrite overbelt magnets are only available in transverse (crosswise) configurations. They are only suitable for smaller layer thicknesses. Like the standard ferrite overbelt magnets, they ...
See the other products
GOUDSMIT Magnetic

magnetic separator
SBFB Series
... cleans the bran, recovering flour which would otherwise be lost, thereby increasing extraction rate. The key to this separation is the inclusion of an easily adjustable angle of operation . Accurate control of operation ...

magnetic separator
SFI Series
Weight: 1000 kg - 1500 kg
Width: 1606 mm - 2236 mm
SFI Milling Separator The Satake Milling Separator SFI is an all purpose separator designed for the efficient separation of large coarse material and small fine materials ...

magnetic separator
STS, STC
Suitable for use inside hoppers, receivers or containers. Powerful magnets affect the granule flow capturing tiny metal components. STS star series suits installations inside the hoppers. STC drawer series fits installation ...

magnetic grate separator
TM series
Flow rate: 30 l/min - 200 l/min
Magnetic Separators in different Sizes TM 120 30 - 50 l/min in oil TM 200 80 l/min in oil TM 300 120 l/min in oil TM 400 200 l/min in oil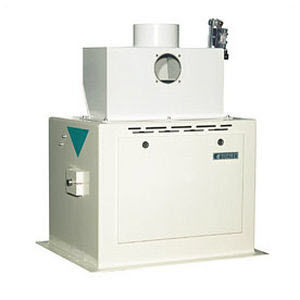 magnetic drum separator
DFRT
Flow rate: 8 m³/h - 470 m³/h
... more convenient. Highest reliability through powerful magnets. The drum magnet DFRT provides steady and reliable separation thanks to the highest quality permanent magnets. ...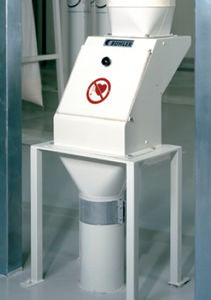 magnetic plate separator
MMUA/W/D/P
Magnetic Separators MMUA/W/D/P The magnetic separators MMUA/W/D/P are employed for the removal of metal particles, e.g. nails, wire and screws. They are applied in the ...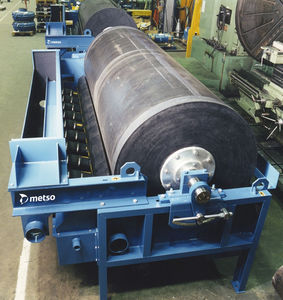 magnetic drum separator
LIMS
Cooperation with the industry has led to some unique features and an outstanding performance for our magnetic separators.

magnetic separator with cylindrical magnet
MAA series
Weight: 7, 5.5, 5.6 kg
Features Magnetic separators of the MAA range consist of a pressure casing with integrated magnetic rod. Magnetic separators are used in seal supply ...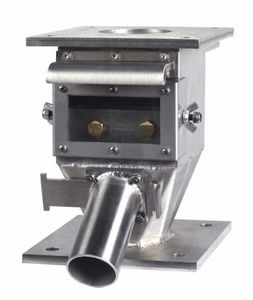 The drawer magnet is a metal separator designed to attract and remove ferrous metal from the material flow, so protecting the processing machine. Advantages: Guarantees continual protection against ...

magnetic roller separator
... the pulley, ferrous metal objects are attracted by the magnetic field and held tightly as the belt travels around the pulley are not released until they leave the influence of the magnet. Non-magnetic ...

The MF is a pipe magnetic separator manufactured by Golfetto Sangati. It is suitable for use in granular and floury products. The separator comes either in a permanent pipe magnet, ...

magnetic separator
RM OS-GO! series
The oversize material separator enables you to combine the RM 70GO!, RM 80GO! and RM 100GO! to make a perfect processing plant. The single screening process creates a defined final aggregate, separated ...