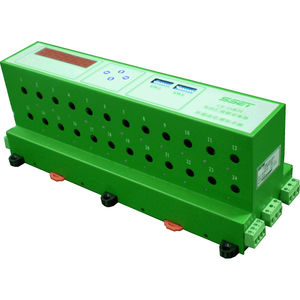 1 photo

1 photo
measurement equipment SEMTECH CQCM

SEMTECH CQCM: Carousel Quartz Crystal Microbalance The SEMTECH CQCM is a small and robust particulate measurement device that meets the requirements of US EPA CFR 40 part 1065. The system is comprised of eight sampling units, each with a heated inlet, electrostatic precipitator and quartz crystal. The system works directly with the SEMTECH MPS, with diluted sample entering...

3 photos
measurement equipment LS-II

High quality, repeatable control measurements are essential in order to guarantee accurate production. The new LS-II addresses this task with extensive information, reliability and precision accuracy. This laser measuring device is able to automatically measure diameter and runout on cylindrical tools such as punches and cutting tools for...