How to choose this product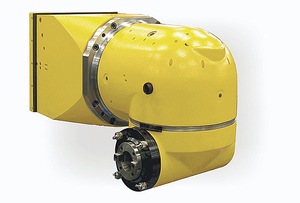 Milling heads hold and rotate the cutting tool on special or custom-built machining centers. Multiple movement options may allow for four- or five-axis machining.
Applications
These devices are suitable for all types of milling operations, whether they are horizontally or vertically mounted.
Technologies
Such accessories can be either continuous or indexing types. They offer two to five rotational axes for complex milling operations. The continuous type is capable of uninterrupted machining as the head axis changes. The index type first positions the milling cutter on the correct axis, then starts the milling operation. They can handle the machining of aluminum, steel, plastic, wood and stone.
How to choose
Be sure to determine the number of rotational axes, spindle speed, torque and the type of material being machined when selecting a milling head.