The Online Industrial Exhibition

performance management software
IBIPROD
IBIPROD is an industrial software solution for analyzing and optimizing your industrial performance by: - Ensuring reliable acquisition and dissemination of production information - Allowing the comparison of sites, ...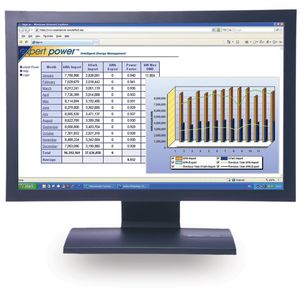 PAS is SATEC's comprehensive analysis and engineering software designed to program and monitor all SATEC devices. It includes a variety of additional tools to assist in system setup, such as the communication ...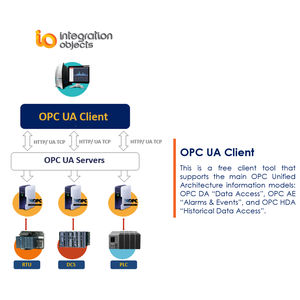 UA software
OPC UA Client
... remote OPC UA servers, Establish secure communication channels, Browse the address space of any OPC UA compliant server, Monitor real-time data and alarms & conditions, Explore and update history data. Moreover, this ...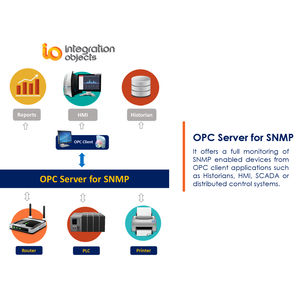 OPC server software
OPC Server for SNMP
... fact, you can configure your devices and monitor their availability, status, performance, traffic and other parameters within few easy steps. The OPC Server for SNMP empowers end users to: Proactively monitor ...

monitoring software
NIVISION
... symbols and animations Remote connection on the Internet Applications Custom-tailored software for industrial process visualization Online monitoring of measured values Tank-farm visualization ...

programming software
EView2
... calibration Measurement data monitoring Handling multiple HART® modems Applications For easy setting-up and configuration Remote programming Displaying measurement data Error detection Limited ...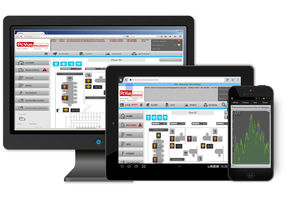 monitoring software
PcVue Access Solutions
... mobile-ready: access the data of your application from a tablet or a smartphone is easy using the Android app TouchVue.. Monitoring and controlling your application on a web browser is made easy using the light web client ...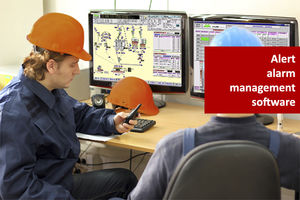 management software
Alert™
As a part of the PcVue Solutions suite, Alert™ easily connects with PcVue through a dedicated interface (Mediator) as well as with other industrial SCADA systems, using DDE or the OPC protocol. Alert Alert™ issues information through ...

management software
IntraVue
IntraVue™ is the only tool for understanding, troubleshooting and quickly repairing the communication problems that may commonly occur on an industrial network. It gives local resources and maintenance personnel the ability to address ...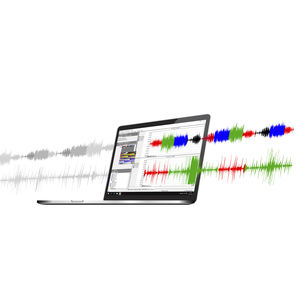 monitoring software
NextView4
MEASUREMENT SOFTWARE FOR DATA ACQUISITION AND ANALYSIS One software for everything. NextView®4 covers the entire world of PC measurement data acquisition: displaying live data, recording measured values, ...

monitoring software
SnapShot
... systems, without requiring machine process evaluation. It offers full production planning capabilities from its process monitoring counterparts. Voice paging, scrap entry and assist calls are also additional features ...

monitoring software
Portrait®
... SYSCON-PlantStar System Portrait® offers added features of process monitoring and evaluation for better planning and production. It offers several benefits that include: -Production monitoring, process ...

scheduling software
PANORAMA®
... comprehensive production planning and scheduling and process monitoring for those manufacturers that require added capability of monitoring up to 32 parameters per machine. This expanded process monitoring ...

monitoring software
CTSoft

monitoring software
DATA2LINE 4.810 BASIC
Extensive project management tool Post-processing, mapping and reporting of geo-referenced data Colour-coded 2D and 3D Data Map Merge, delete and process data sets Data interpolation, offset correction and mean zero ...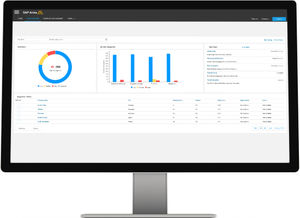 management software
SAP Ariba
... using a unified vendor data model that provides a single, accurate, cloud-based supplier record. Perform continuous risk monitoring and segmentation based on risk exposure with views and alerts tailored to your business, ...
See the other products
SAP

... operators to scale their monitoring and analytics infrastructure. However, the escalating costs to achieve scale are not sustainable. Therefore, service providers need new options to extract greater productivity from ...
See the other products
Extreme Networks

Easy setting data on Excel By setting the necessary items at the (Cell Settings) dialog box, it is possible to READ or WRITE the PLC data. Data storage /printing in automatic operation Register the data at periodical or non-periodical, ...

monitoring software
NC Monitor2
Taking advantage of the network in a plant, CNC operation status can be monitored from a remote location.
See the other products
MITSUBISHI ELECTRIC AUTOMATION

monitoring software
SIPLACE Line Monitor
Something your employees always wanted: The ASM Line Monitor software combines the relevant status information from all DEK printers and SIPLACE placement machines in the line on a single screen. Status ...
See the other products
ASM Assembly Systems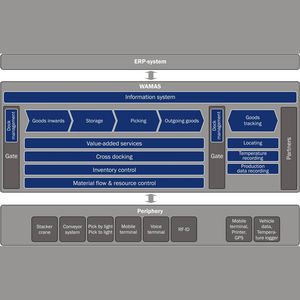 warehouse management (WMS) software
WAMAS®
... with advanced processes, a wide portfolio of functionality from warehouse management to goods tracking, and transparent monitoring and control unit. This device is also capable of providing satisfaction of customer's ...

The CATIA Industrial Equipment Engineering suite offers a complete solution for designing, shaping and monitoring the definition of Industrial Equipment Products

analysis software
InsightMR
... Process Monitoring Designed for the analysis of chemical processes by NMR, InsightMR is the ideal solution for both industrial and academic scientists studying or optimizing reactions. InsightMR's two components, a ...

vehicle fleet management software
VisionLink®
Supervisors and quality managers can monitor compaction activities using the optional in-cab printer or the web-based VisionLink fleet, asset and productivity solution from Trimble. VisionLink can be used to: Continuously ...


HMI software
GT SoftGOT2000
... for a true integrated approach. Platform independent, screens created can be used for software-based HMIs or hardware based GOT HMIs. Remote monitoring and operation by intranet LAN is possible. ...
See the other products
MITSUBISHI Automation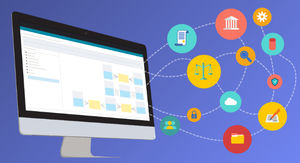 analysis software
Data Governance
Data governance is the ability of an organization to manage its information knowledge and to answer questions such as What do we know about our information?, Where did this data come from?, and Does this data adhere to company policies ...

asset management software
ControlST Software
... tools: WorkstationST* HMI and Historian management software ToolboxST* configuration and diagnostic software CIMPLICITY* graphics tools other packages for efficient plant-wide communications, monitoring, ...
See the other products
GE Intelligent Platforms

data management software
eDNA
Wonderware eDNA's advanced client tools, application programming interfaces (APIs) and Web technology allow company-wide access to information for transformation into actionable insight.
See the other products
WONDERWARE

MES software
MES/Performance
The Software/Performance from Invensys Software helps enhance asset utilization by real time device downtime monitoring in order to give the key performance indicators, including Overall ...
See the other products
WONDERWARE

monitoring software
MX Sheet
This software enables Microsoft's Excel package to monitor, log, collect alarm information and change configurations for the PLC. Other engineering softwares Lineup of various software ...
See the other products
MITSUBISHI ELECTRIC EUROPE

monitoring software
PV.GUARD
PV.GUARD PV MONITORING SOFTWARE The PV.GuarD software has been developed for use in the operation of large PV power plants. The high-performance IPC in the data logger saves data over ...