The Online Industrial Exhibition

Payload: 1 kg
Endurance: 30 min
... ). Commonly, UAV-UAS-drones are unmanned aircraft with navigation and tasks managed by an on-board computer. Our RPA, FS-S3, is controlled in real-time by a remote operator via a triple-redundancy-secured wireless connection. ...

quadrotor UAV
RPAS MCFLY-HELIOS HL
Payload: 6 kg
Endurance: 1 h
... weight. Due to the high performance parameters it can be used for wide range of applications: video and photo shooting, surveillance and reconnaissance by military and law enforcement agencies as well as search and rescue ...
See the other products
DroneTechnology

Endurance: 30 min
... quadcopter was designed as compact and light weight solution for those who want to take advantages of small aerial vehicles for surveillance and aerial shooting . Top features: Compact foldable design Fast deployment 10x ...

Endurance: 12 h
The Transition is a next generation VTOL unmanned aerial aircraft, developed from the ground up as an advanced fixed wing system with the ability to take-off and land vertically, anywhere.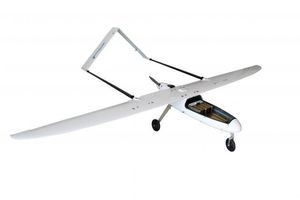 fixed-wing UAV
Penguin BE
Payload: 6.6 kg
Endurance: 110 min
Key Features Electric platform ready for payload and autopilot integration 110 minute endurance with 2.8kg payload 23 liters of payload volume Up to 6.6kg payload capacity Onboard 6V and 12V onboard power output Quick replaceable battery ...
See the other products
UAVFACTORY LTD.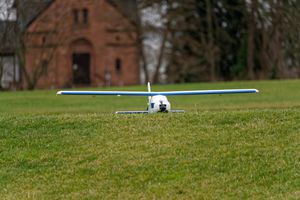 Endurance: 50 min
MAVinci SIRIUS pro is a fully integrated orthofoto UAS, which delivers orthofotos and three-dimensional elevation models with a high absolute accuracy of 5 cm (depending on the GSD down to 2 cm) without using ground control points. The ...