How to choose this product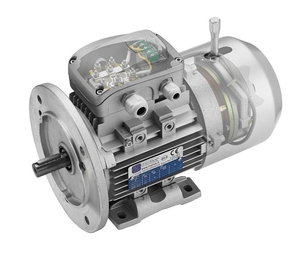 Electric motors are electromechanical devices which convert electrical energy into mechanical energy. Most are rotary, the mechanical energy being characterized by rotation speed and torque. However, there are also linear models.
Except for piezoelectric motors, they use magnetic repulsion and attraction.
Applications
Electric motors are used in numerous control and propulsion applications.
Technologies
Electric motors consist of a stator and a rotor. The 90-degree phase shift between their respective magnetic fields provokes rotation in a single direction via pole attraction and repulsion.

Brushed DC motors use a brush commutation system to excite the coils, the contact's geometry ensuring the 90-degree phase shift. Brushless models use permanent magnets, commutation electronics and position sensors to produce the same result.

AC motors are synchronous or asynchronous, single- or three-phase. A synchronous motor's rotation speed depends on the frequency of the power signal. In contrast, the rotation speed of asynchronous, or induction motors is not proportional to signal frequency.

Stepper motors are used for positioning.
How to choose
A motor is characterized by type of power supply, torque, speed and maximum power.