The Online Industrial Exhibition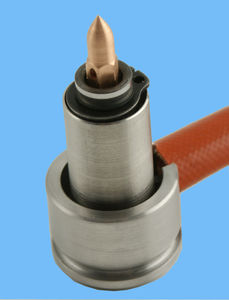 sprue for multiple injection nozzle
E.M.P. srl offers sprue multiple injection nozzle, which has dimension of129 mm x 73 mm x 33 mm manifold. It is also equipped with mini tubular heaters. There are also available small nozzles ...
See the other products
E.M.P. srl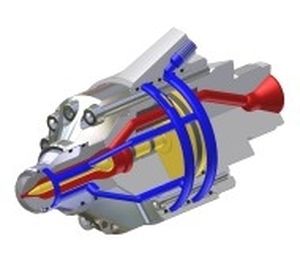 The field of application for the E-Nozzle is primarily LSR (Liquid Silicon Rubber). In this nozzle's favour are: • Targeted cooling or heating over the whole nozzle, i.e. tempering ...
See the other products
Herzog AG

Hot runner nozzles Standard hot runner nozzles for direct gating from 0.0189 to 5 kg per nozzle. If required, the modular nozzle design allows quick ...
See the other products
GÜNTHER Heisskanaltechnik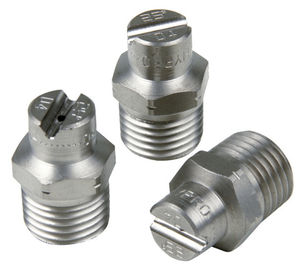 Constructed from precision machined and hardened stainless steel, the HP is ideal for high pressure cleaning applications, including car wash and rinse. They provide a high impact spray with an efficient and uniform distribution to reduce ...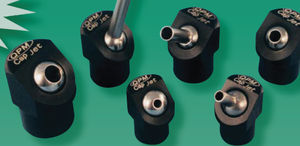 ... extensions make aiming a breeze and shoot farther Choose larger orifices for maximum flow n Choose smaller orifices when using multiple nozzles
See the other products
QPM

Orifice diameter: 0.25 in
This low noise spray nozzle supports installation of multi-channel nozzles through the use of its full thread length and it combines the benefits of a flat jet nozzle ...

cleaning nozzle
10 000 - 15 000 psi
... Products include: AP Style nozzles, NPT nozzles, NPT Multi-Groove nozzles, Button Tip Nozzles, Penetrator nozzles, ...

spraying nozzle
BB 116x VA series
Orifice diameter: 0.25 mm - 1.5 mm
Stainless steel nozzles with 7 air orifices left twisting
See the other products
Blasberg GmbH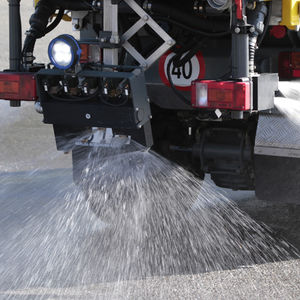 ... knows how to spray, but Boschung makes the difference. Each and every one of the vertically arranged flat jet spray nozzles, also known as fan nozzles, guarantees a homogeneous layer ...