... deformable shank or body of the Rivet Nut. As the Rivet Nut is installed the location of the holes determines where the bulge will start and how it develops. This feature enables the use of Rivet Nuts ...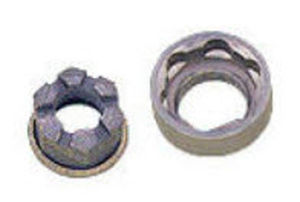 ... Retaining Nuts Nuts for self-retaining bolts are available in a wide variety of designs and materials, with or without scallops which prevent backing off of the nut. Due to the locking ...

Nominal diameter: 3 mm - 25 mm
Height: 16.3 mm - 68 mm
FIT-ONE PFA fitting is designed with simplicity and easy of installation. FIT-ONE PFA fitting is high resistivly against pulling makes a reliable fitting, small fluid pressure loss and easy replacement of liguids, and click-gauge as ...

Width: 18.5 mm - 47.3 mm
Nominal diameter: 6 mm - 25 mm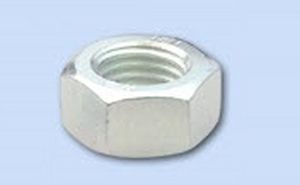 Nominal diameter: 8 mm - 30 mm

Product in stainless steel X 8 CrNiS 18.9, material 1.4305 (AISI 303), polished.

These machine screw hex nuts are grade 2 steel and conform to ANSI/ASME B18.6.3. Eco-Coat offers excellent outdoor protection with best in class decorative color appearance. Tough, durable, resists the effects of outdoor ...
See the other products
New Fasteners Are Here Ltd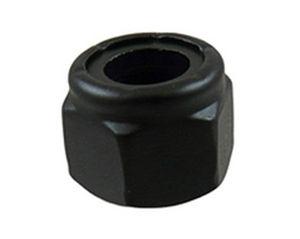 These reusable self-locking nylon insert hex nuts allow infinite adjustments because they hold the mating part in any position. They resist loosening from vibration and will not damage threads. Black Luster provides ...
See the other products
New Fasteners Are Here Ltd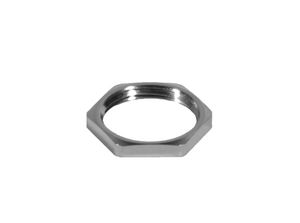 Nominal diameter: 12 mm - 40 mm
Lock nut stainless steel number 1.4305, blanc as well as steel number 1.4571 AISI316Ti

See the other products
WURTH INDUSTRIE FRANCE

Nominal diameter: 8 mm
Height: 10.5 mm
See the other products
WURTH INDUSTRIE FRANCE

Top collar hydraulic nuts offer a quick, accurate and cost effective solution to simultaneous tightening of multiple bolted joints. In addition to standard features normally associated with hydraulic nuts, ...

stainless steel nut
61700
The working pressures and working temperatures depend on which type of tube used, for this reason, the values must be determinated in accordance with the tube's features. Connection Tubes Tube in general. PA6, PA11, PA12, Polyethylene, ...

Following manual positioning of the clamping nut against the clamping edge, the integral gear and the Belleville springs will be preloaded by turning the hexagon nut. As a result, a high clamping force ...

Width: 35 mm - 160 mm
Nominal diameter: 0.75 in - 5 in
Height: 21 mm - 51 mm
Dimensions d3/4" – d5″ Pressure rates PN10, PN16 Certificates EURASEC Hygienic Certificate, GOST Certificate, Rostehnadzor Permission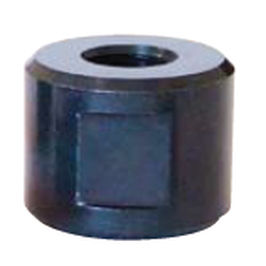 Nominal diameter: 45 mm
Height: 35 mm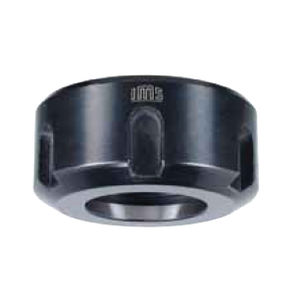 Nominal diameter: 8 mm - 52 mm
Height: 11.5 mm - 33 mm
The UEM, union nut features a metric nut thread connection in accordance with DIN 3870 standard. It is manufactured out of steel and features electro galvanized surface protection that offers excellent ...

Width: 30 mm
Nominal diameter: 6 mm
The SRS 0 SP manufactured by Hansa-Flex is a short welding nut welded on a base plate. The SRS series has a simple, lightweight design is constructed of durable steel with a phosphate treated surface and a DIN 3015-1 ...

This high flow female nut has a 1/4 face seal size with 9/16 to 18 inch thread length. It is designed with robust construction of SS 316L Var or Vim/ Var composition. Furthermore, it has a system-specific architecture, ...

Width: 50, 60, 80 mm
Nominal diameter: 36, 69, 48 mm
Height: 20, 28 mm

stainless steel nut
EI VS Nut
Nominal diameter: 18 mm - 20 mm
The version EI VS Nut is equipped with a continuous T-slot. This allows the bar to be mounted without additional brackets with minimum mounting effort und greatest possible flexibility in the choice of fastening points. ...

hexagonal nut
MXT-0934ZP series
Nominal diameter: 3 mm - 90 mm
Hexagon-Nuts-Zinc.Plated.8.8-DIN-934 — SKUMXT-0934ZP Body materialSteel-8.8-Zinc.Plated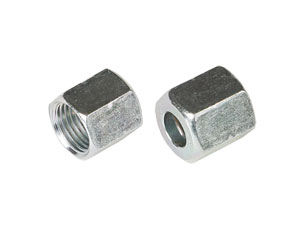 hexagonal nut
10x-200 series
Nominal diameter: 8, 4, 10, 6 mm
Our cutting ring fittings respectively compression joints can be used for centralised grease lubrication systems and low-viscosity grease addition systems. They are generally used for lubrication system construction and industrial machinery, ...

HAZET Flange nut (M20) 3402-9 Détails Informations techniques In conjunction with pressure bolt 4932-5 (M20)