How to choose this product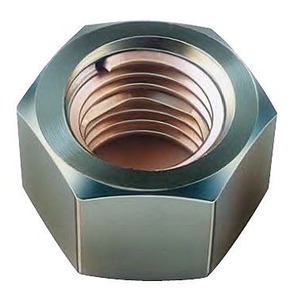 Nuts are used with bolts to assemble parts or provide motion transfer. They are tapped to be mated with a screw, a bolt or any shaft with external threads.
Applications
Nuts have two main applications:

- Parts assembly: Assembly nuts take many different many forms.

- Motion transfer: Turning the bolt moves the nut left or right. The nut-bolt system can transfer great force. It is found in vices, bar clamps, screw jacks, car jacks and similar devices. The system converts a rotational movement into a translation movement. Rarely reversible, the opposite conversion is nonetheless possible if the bolt's threads are long enough.
Technologies
The most common standard nuts include hexagonal nuts, minimum-height, or locknuts (any nut can serve the same purpose, depending on its position), cap nuts, self-locking nuts, square nuts, flanged nuts, wing nuts, castle nuts, et al. Most nuts are screwed on, though weld nuts and clinch nuts also exist.