The Online Industrial Exhibition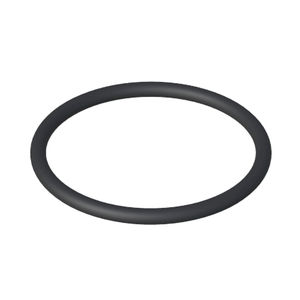 Diameter: 13 mm - 61 mm
This o-ring is ideal to get a good and water-proof sealing in our cable glands PRPRE and our plugs PRTH and PRT. It can be used in the majority of industrial applications including water, oil, petrol ...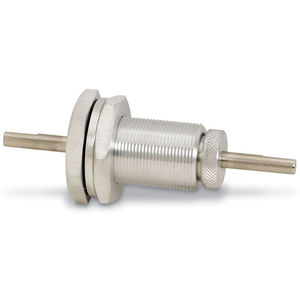 ... support the shaft of the o-ring seal for the smooth, low-torque operation usually found only in expensive motion feedthroughs Bronze bushings support the shaft on the 3/8" and 1/2" shaft ...

Diameter: 15 mm - 600 mm
The FG100 is designed from EPDM, PTFE and VITON materials. It is constructed in compliance with JIS, ANSI, and DIN standards. The unit is offered in size ranges from DN 15 to DN 600, or 1/2 in up to 24 in. It is also available in ...

Diameter: 0 in - 26 in
Most commonly used general purpose o-ring material because of relative low cost, good mechanical properties, and basic resistance to many common lubricants. The acrylonitrile content in NBR varies considerably, ...
See the other products
Phelps Industrial Products LLC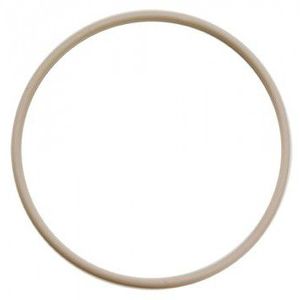 Diameter: 24, 20, 22 mm
- Using for classic type pressure cookers.- Available rubber and silicone material. - Available 20 cm – 22 cm – 24 cm dimension.
See the other products
Casta-sil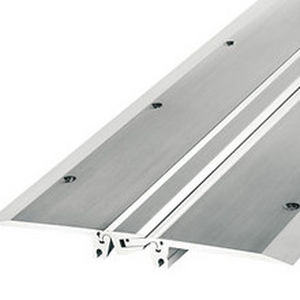 O-ring seal
MIGUTRANS® FSN
The MIGUTRANS® FSN is a shaped seal, manufactured by mageba. This product is ideal to use for retrospective installation, specifically during in refurbishment and renovation applications. It also offers surface mounted ...

... manufactured to suit API, ASME, DIN & BS standards. All gaskets are custom built to provide accurate & easy assembly of pass partition bars into tube sheet grooves. Metal jacketed gaskets are custom ...
See the other products
Uni Klinger Limited

Our range of connector gaskets includes precision diecut gaskets made from a large selection of materials, both conductive and non-conductive. The DC Series comprises waveguide and connector gaskets ...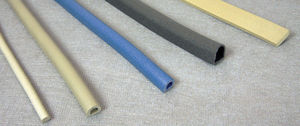 Temperature limit: -55 °C - 200 °C
Kemtron conductive filled silicone EMC shielding seal is an assembly of extruded profiles. This sealing system is offered in continuous or cut layout, depending on user's length specifications. A rectangular layout is ...
See the other products
Kemtron

O-ring gasket
POLY-TEMP® Gasket
Poly-Temp® Gasket is made of pure virgin expanded polytetrafluoroethylene. The soft and conforming characteristics allow it to seal smooth surface irregularities found on flanges and equipment requiring ...

Temperature limit: 170 °F
... production lines. FDA approved urethane gaskets are non-corrosive, non-marking, chemical resistant and can withstand continued service under some of the most demanding conditions. The FDA dry food approved urethane gaskets ...
See the other products
Plan Tech Inc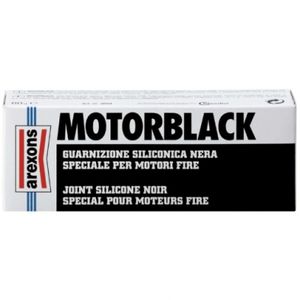 O-ring seal
Motorblack - black
... engines and is recommended for use in the industrial sector as a sealant for moving parts in machines, such as, for example, pumps, turbines, compressors and as an alternative to pre-formed seals. In ...
See the other products
arexons

the largest outside diameter seal should able to manufacture 450mm,dimensions and the details structure are accordance with client's requirement Each and every ZXSQ seal is the result of numerous purchasing ...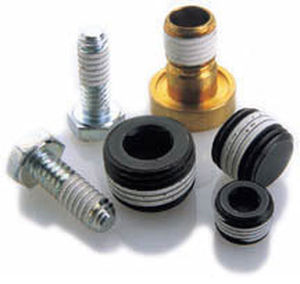 ... motor oil, gear oil, glycol/water 50-50, tap water, brake fluid, and both gasoline and diesel fuel. PRECOTE 5 pre-applied sealant is suitable for all metallic materials, plated surfaces and many plastic materials in thread ...

See the other products
Van de Lande BV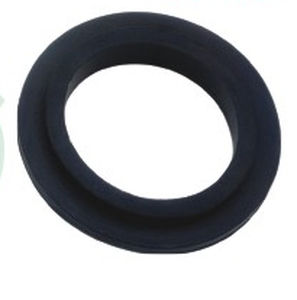 Garolla fittings by Morsello Inox is made out of stainless steel AISI 304 TIG fused pipes using various automatic stages like cold casting, twisting and TIG fusing. This treatment assures basic positions, ruggedness as well as a top-class ...
See the other products
Morsello Inox srl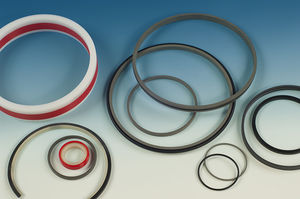 ... leaks, and minimum friction and wear. Repack-S seal designs achieve this. They provide a leak free barrier between moving and stationary surfaces in applications such as rotating shafts and pistons rings. ...

O-ring gasket
7800 series
Temperature limit: 220 °C
... shielding gasket with low closure force to prevent bending of doors, lids and panels combined with a environmental seal (dust/waterseal) Ultra soft twin shield 7800 series is a combined HF gasket ...

O-ring seal
max. 82.55 mm
Connector gaskets can be die-cut to specification. They increase the electric continuity between connector gaskets and boxes.
See the other products
JACQUES DUBOIS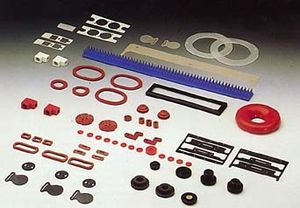 Silicone mouldings and stampings Silicone mouldings and stampings are used in the most varied branches of industry mainly because of their thermal and mechanical stress resistance. Silicone is progressively playing a larger role, ...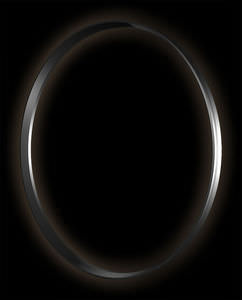 Temperature limit: 150 °F - 300 °F
Diameter: min 4.0 in
... of the gasket is of harder rubber, approximately 85 durometer hardness, which provides a strong shoulder for self-centering on the gasket buttress, a permanent seal against cold flow, ...
See the other products
ACIPCO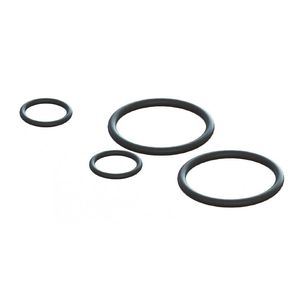 Temperature limit: -15 °F - 400 °F
The O-rings is manufactured by OAV Air Bearings, it provides an outstanding resistance. This apparatus come in black color with an A75 hardness and a -15° to +400° F temperature range. The O-rings ...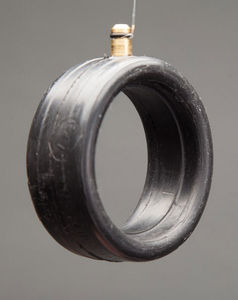 Examples of ring seals, which are used for laboratory testing and production line fixtures. (The seal shown on in the image gallery on the right has an outside diameter of only one inch.)

... Appearance check on defects complying with standard T47502. Production of flat and cocked O-ring seals. Unit packaging (complying with NFL 17103) on demand (one million seals packed ...
See the other products
Stacem

... innovative new Universal Flanged Gaskets were designed to make joint assembly quick and easy. The gasket's unique T-web aligns adjoining fittings while holding itself in place without the use of adhesives. The gasket ...