Pallets
75 companies | 449 products
How to choose this product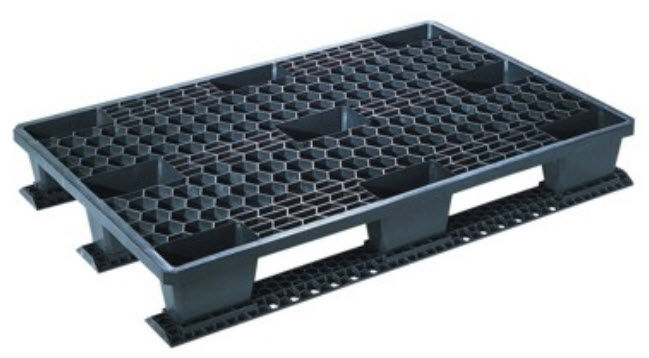 A pallet is a standardized handling, shipping and storage platform. It is designed to be moved by a pallet truck or a forklift.
Applications
These small platforms are used for storing and handling all sorts of merchandise, for warehousing logistics and to facilitate shipping.
Technologies
The most common European pallets have standard dimensions of 800 x 1200 millimeters. The half pallet measures 800 x 600 mm. Block pallets have four entry points, while stringer models have only two. This indicates the number of sides accessible to the lift forks. Many are made of treated wood, either new or reconditioned. There are both disposable (one-way) and returnable models.

The upper surface is either a solid sheet or made of spaced laths. The lower part is a sheet or, on block pallets, a perimeter piece. Certain configurations allow empty pallets to be nested to save space. Others can be dismantled, folded or stacked. Metal and plastic versions are sturdier or better adapted to hygienic constraints. Spill-control pallets are configured to retain any liquids that spill or leak from the load.
How to choose
Choice will depend on the type and weight of the materials to be handled and stored. Ease of handling and space occupied by empty pallets also should be considered.
Advantages
- Facilitates handling