The Online Industrial Exhibition

Power: 0.4 kW - 7.5 kW
Hyosungs permanent magnetic (PM) motor is a combination of the induction and permanent magnet motors and it operates like the induction motor ...
See the other products
Hyosung Power & Industrial Systems PG - Industrial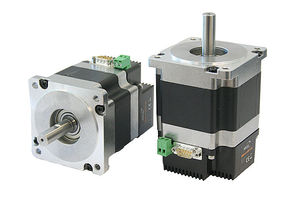 The Integrated-drive electric stepper motor DMX-K-DRV-34 Series is manufactured by Arcus Technology. The product can be either shifted to driver mode or controller mode that is only enabled in NEMA 17/23.The ...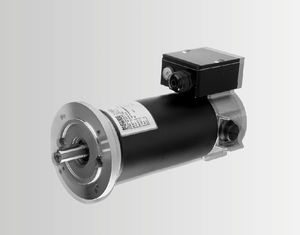 direct current motor
PENTA
Power: 45 W - 1,500 W
... adaptable to an extremely wide variety of specific needs. Feature 45 – 1500Watt power IP54 protection Class F insulation Permanent magnets in ferrite Copper-silver commutator Options: tacho generator, ...
See the other products
Motor Power Company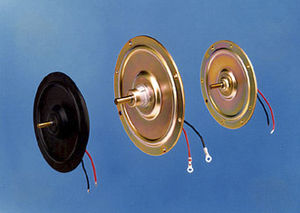 Power: 32 W - 220 W
... with ferrite or NdFeB magnets - 0,13...0,70 Nm (32...220 W) - nominal speed up to 5.000 rpm - zero cogging for smooth operation, even at crawling speed - the cost effective and space saving solution The UF-series ...
See the other products
Printed Motors

Power: 23 W - 180 W
... Play 0.025mm @450g Max. Radial Force 75N @ 20mm From The Flange Max. Axial Force 15N Flange Material Aluminum, Black Anodized Magnet Material Sintered Nd-Fe-B
See the other products
Fastech Electrical Co., Ltd.

DC motor
10 - 60 mNm, 1 200 - 5 400 r/min | DR series
Power: 1 W - 750 W
... manufactured a wide variety of brushless DC motors. The motors available with measurements ranging from 14 mm up to 126 mm in diameter. The motors are also available ...
See the other products
SHINANO KENSHI

DC motor
10.6 - 12.7 Ncm | ST2818 series
The smallest stepper motor construction size ST2818... is suitable for applications which require high precision in small construction volumes with a long service life.
See the other products
LANG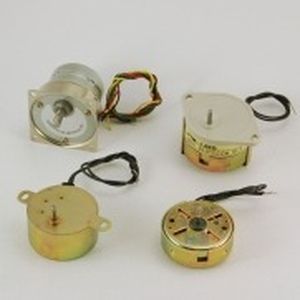 Ideal for timing applications, NPA's PTM series synchronous motors are constant speed, permanent magnet motors. Design Concepts of Synchronous Motors - ...
See the other products
Nippon Pulse

direct current motor
QCC Sincrovert®
Power: 0.2 kW - 480 kW

Power: 80 W
... innovative motion control products. Includes precision 0.90 degree per half-step stepper motor with integrated controller, 24 volt 80 watt encapsulated power supply with AC power cord, RS232 DB9 cable, ...
See the other products
Excitron Corporation

Power: 100 W - 300 W
Features Voltage Range: 12 - 180 VDC Continuous Output Power: 100 - 300 Watts Speed Range: 1500 - 4000 RPM Poles: 4 Brushgear: Cartridge Size Diameter: 90mm Size Length: 135 - 160mm Weight: 4.0Kg Maximum Shaft Diameter: ...
See the other products
Fracmo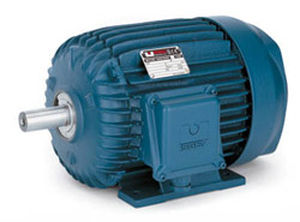 Power: 0.17 kW - 90 kW
The motors included in this series are normally used for spindles, lathes, grinders, milling cutters, conveyors, roller ways, pumps and centrifugal fans, in the textile industry, etc. With optimised operating functions, ...
See the other products
ISGEV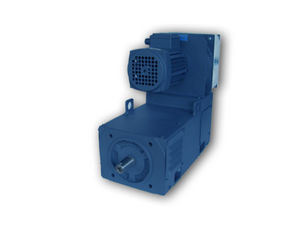 direct current motor
A100
Power: 10 kW - 19.7 kW
The A100 motors from A series are entirely DC type laminated with square section stator. The device guarantees one of the highest power/dimension ratios in the present market. The A100 motor ...
See the other products
HDT srl

Motor Diameter : Φ22.6mm Weight : 70 – 90g Commutator Material : Carbon Commutator Shape : Flat Typical Application : Armature of Fuel Pump Moto
See the other products
Chiaphua Components

Using the latest permanent magnet motor technology, SEMs experienced Design team are able to optimise the motor performance to suit individual custom requirements. Whether mechanically ...


Power: 0.039 W
These motors are a marvel of modern engineering! They combine rare earth magnets with a coreless design to produce high torque motor with only a 4mm diameter. Originally designed for ...
See the other products
Precision Microdrives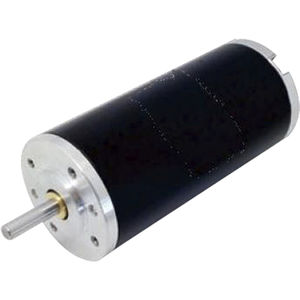 Torque: 80 Nm
Power: 19 W
Rotational speed: 3,800 rpm
Rated Speed 3100 rpm Rated Torque 5.7 Ncm No load speed 3800 rpm Weight 490 g Motor Length 80 mm Output Power 19 W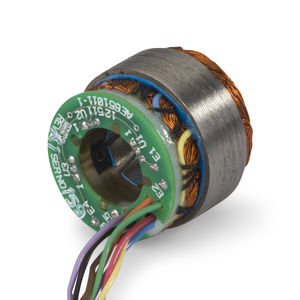 Frameless motor part set design allows for the motor to be fully integrated within the customer assembly resulting in the highest ratio of torque to volume. In this configuration the motor's ...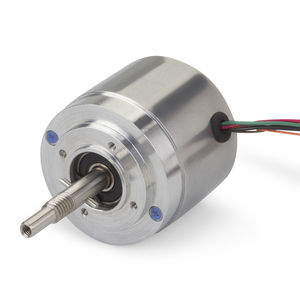 Torque: 50 Nm
Rotational speed: 0 rpm - 30,000 rpm
Permanent magnet housed brushless DC motor have proven to be the most reliable and cost effective solutions for some of the most demanding medical, industrial, military and aerospace ...

Torque: 37,000, 53,000 Nm
Power: 23, 33 kW
Rotational speed: 0 rpm - 6 rpm
... size of motor is torque rather than power. The torque density of general permanent magnet synchronous motor is 20~50kNm/m3, and when in high torque density, need take ...

Power: 30 W - 750 W
... . These ECM motors support Panasonic's green philosophy and enable our OEM customers to offer HVAC solutions with a reduced environmental impact. Applications - Motor run applications (Air conditioner ...
See the other products
Panasonic Electric Works Corporation of America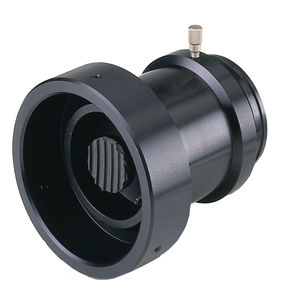 ... required, the ProScan ®III focus motor can be driven at speeds of up to 20 revs/s. The focus motor is designed with a rotating cable system to prevent cable twist. Our coupling system uses a ring ...

Torque: 0.7 Nm - 70 Nm
Rotational speed: 3,000 rpm - 6,000 rpm
Characteristics E-060-60-007 E-060-60-014 Stall Torque ΔT=100 °C – T Nm 0,7 1,4 Max Velocity - Nmax rpm 6000 6000 Rotor Inertia - JR gm2 0,013 0,023 Weight without brake – M Kg 1,2 1,7 Shaft dimensions mm 23x11 J6 23x11 J6 Key dimensons mm 15x4 15x4