How to choose this product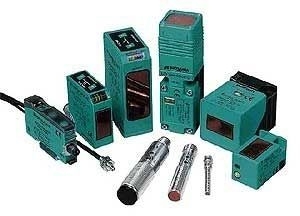 Photoelectric sensors use a light beam or natural infrared radiation to detect the presence or proximity of objects or individuals. The devices are reflex or through-beam. Some gas detectors and fire-prevention systems use similar systems.
Applications
Photoelectric proximity sensors are used in automated conveyor systems to control material flow and on machine tools. Presence sensors are used for secure access control. Smoke and flame sensors also use photoelectric devices.
Technologies
Photoelectric proximity sensors use a light beam. Reflective systems detect objects that reflect emitted light, while through-beam systems detect objects that break the beam bounced off a reflector.

Reflex systems with polarized light and a depolarizing reflector are available; detection is more precise, especially for reflective objects. The surfaces are generally non-polarizing, except for some plastics.

Passive photoelectric presence sensors detect the infrared rays emitted by a person. Active models are through-beam.

Smoke sensors are sensitive to the reflective effects of smoke. Flame sensors detect infrared radiation. Laser and infrared gas sensors use the optical absorption properties of the gas.
How to choose
Choice of a photoelectric detector depends on required range and sensitivity in the given work environment.
Advantages
- No-contact detection