How to choose this product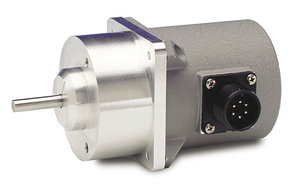 A potentiometer is a resistor with a sliding contact between its two extremities. It acts as an adjustable voltage divider or as a variable resistor (rheostat).
Applications
Trimmer potentiometers (trimpots) are mounted on circuit boards as gain controls. Rheostats are used for starting, speed and braking control in DC motors without thyristors. Automatic models are employed as rotary or linear position transducers.
Technologies
The current running through the potentiometer encounters a resistance which is a function of the nature and length of the material. This can be a carbon or ceramic and metal (cermet) element. There are both single-turn and multi-turn, rotary or linear versions.

Rheostats are wound, the wiper sliding from one turn to another. They often include a limit mechanism to prevent the current from exceeding the device's rating. Some models are motorized. Multi-position switches are sometimes referred to as variable resistance potentiometers.
How to choose
Choice will depend on power, rating and configuration.