How to choose this product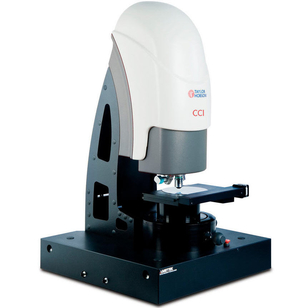 Traditional profilometers consist of a very fine probe in contact with the surface to be measured. Its tip moves parallel to the surface, along the x and y axes. Irregularities cause the tip to move perpendicular to the surface, in the z axis. Optical versions replace the tip with a non-contact probe.
Applications
These instruments are used in quality control laboratories to provide information on the state of an object's surface. This is important in polishing and stripping operations. They monitor flatness, smoothness, particle size, manufacturing and machining faults of all types of material.
Technologies
There are both contact and non-contact profilometers. In the former, a stylus moves over the surface, providing information on changes in the z axis, perpendicular to the surface. The latter typically use an optical device to obtain a three-dimensional image of the surface. In some, a laser beam sweeps the study area. In others, images taken from different angles can be used to generate a 3D representation of the surface on a computer.
How to choose
Choice will depend on required precision, from several nanometers to several micrometers, and whether the surface under examination is hard or ductile. Other factors include the speed of data acquisition and whether the probe is likely to scratch or deform the surface.
Advantages
Contact profilometer:
- Compatibility with all surfaces
- Not affected by surface optical qualities
- High resolution
- Relatively inexpensive

Optical profilometer:
- No contact
- No surface deterioration
- Fast
Disadvantages
Contact profilometer:
- Slow
- May scratch surface
- Influenced by surface hardness

Optical profilometer:
- Limited operating radius