Radar level sensors
29 companies | 71 products
How to choose this product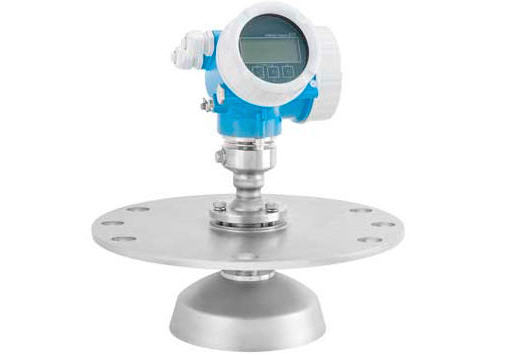 A radar level sensor emits electromagnetic waves (microwaves) which rebound from the surface of a liquid or a solid. This process is used to continuously measure and control the level.
Applications
These devices operate identically whether measuring the level of solids or liquids, even under extreme conditions. They can be used in the presence of foam or crystallization, and can measure the interface between two liquids. The extremely short waves do not require a propagating medium, enabling them to operate in a vacuum. They also measure through atmospheres of varying temperature and pressure or with a high concentration of dust or vapor.
Technologies
An antenna emits high-frequency waves which bounce off the surface of the fill material. The time required for these waves to complete the round trip varies proportionally with the distance between the emitter and the surface being measured. This enables calculation of the level within the container.

Models using frequency modulated continuous waves (FMCW) also take into account the difference in frequency between emitted and received waves. Another method uses guided waves that travel along a probe in the form of a rod or a wire. This allows measurement regardless of the density, temperature, conductance or humidity of the material whose level is being determined.
How to choose
Choice will depend on the characteristics of the material being measured and the range. Other factors include pressure, temperature and presence of dust, as well as the desired type of output signal. Certain circumstances require compliance with ATEX or other regulations.