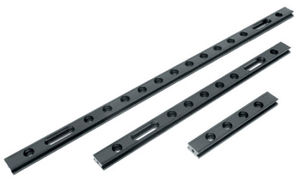 * Optical rail system * Small optical rails * Available in sizes from 75 mm (3'') to 600 nm (24'') * Compact low-profile dovetail design * Precision CNC machined on all surfaces Material: black anodized aluminium

Position the terminal on a certain position of the guide rail.


The Linear guide rail SMITH-TRAX® series is manufactured by ACCURATE BUSHING. The product has compact and durable design. the product drastically eliminates framework design time and sourcing cost of guidance frameworks ...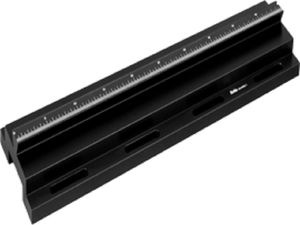 optical component mount rail
RAOB series
The Optical Rail RAOB series is manufactured by Beijing Zolix Instruments. The product has compact and solid design, it is made of high quality steel and it cannot be easily deformed. The device is suitable for physical ...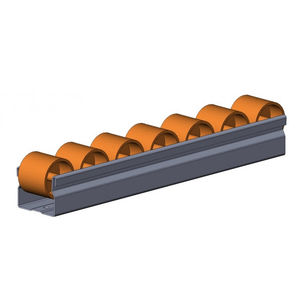 slide rail
max. 4000 mm | 6320 K 028 GE 01
Description: Wheel RailsD 28. Material: Roll ABS; Case: Zinc plated steel Color: Roll yellow; Case: Zinx plated steel Packaging Unit: 1 pcs. á 4000 mm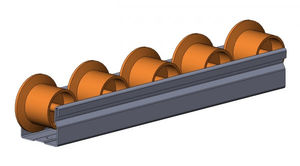 slide rail
max. 4000 mm | 6320 K 028F GE 01
Description: Wheel Rails D28 guided. Material: Roll ABS; Case: Zinc plated steel Color: Roll: yellow Packaging Unit: 1 pcs. á 4000 mm

equipotential bonding rail
ø 2 - 11 m, 52 x 190 x 42 mm | AT-050F
AT-050F model is an equipotential bonding designed for safety against earthling and lightning. This lightweight tool is built in a copper construction with 0.21 kg weight. Its cable has a diameter ranging from 2 mm to 11 mm, while its ...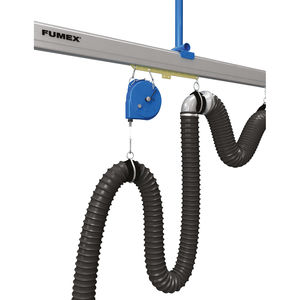 ... functional hose rail was designed for workplaces with moving vehicles, such as repair and inspection stations, due to rail lengths of up to 20 m. This model features high stability, using a load bearing ...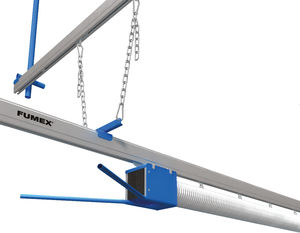 The AFSU is a linear guide rail developed by Fumex AB specifically for extraction arms. It serves as an exhaust rail for emergency vehicles with vertical exhaust pipes. The guide rail ...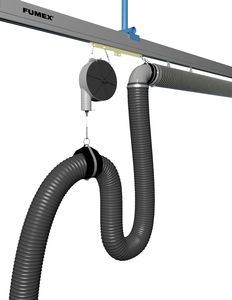 The AFSH series is an exhaust rail that is ideal for use in emergency vehicles that have side-mounted exhaust pipes. The unit has a stable layout that consists of a load-bearing profile made of aluminum, and has a guide ...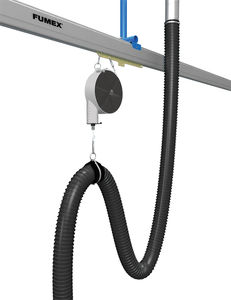 The Apsa model is an exhaust rail for small emergency vehicles which are built with side-mounted exhaust pipes. It features a fixed extractor with a guide rail and a balancing block. A nozzle is also ...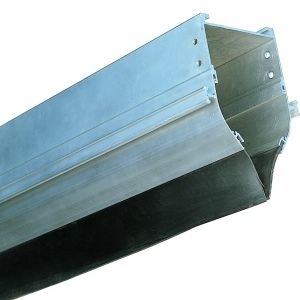 The FCA series, manufactured by Airbravo, is a linear guide rail specially used for extraction arm. The system allows operation on an unlimited linear length. The device comes in 160, 200 and 250 mm diameters. The ...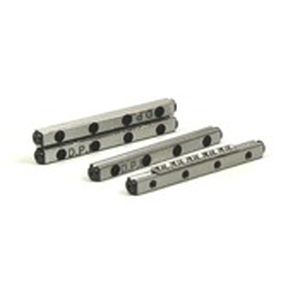 Crossed Roller Rail Sets is an innovative technology developed by Del-Tron Precision, Inc. It is made up of compact materials. It has an accurate rail sets that can support and guide high loads. This ...

... deceleration forces, anti-Creep crossed roller rail sets are used. They employ a rail and roller cage design that eliminates its migration or slippage due to load orientations or acceleration forces. ...

The S 100 U, which is manufactured by Tolmega, is a single-type support system that is ideal for use on both cable tray-types, and wire mesh cable tray-types. It reduces installation time, as it does not require any bolts to mount on ...

The NB SHAFT can be used in a wide range of applications as a mechanical component from straight shaft to SPINDLE shaft. NBs expertise in machining and heat-treatment turns into manufacturing spindle shaft, roll shaft, and general machinery ...

The employers liability insurance association says that loading rails may not have an inclination of more than 30% or 16.5°.


With the aluminium ascending wedge, you can level out differences in height from low vehicles on the ramp. They are equipped with a fixed roller for easy transportation and can be rolled by one person to the place of use. A roll-over ...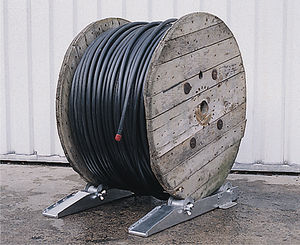 ... onto the rails over the flat bevelled end and the rollers can be locked for removal of the cable drum. The rollers can be adjusted when using smaller diameter drums. When working exclusively with small diameter drums ...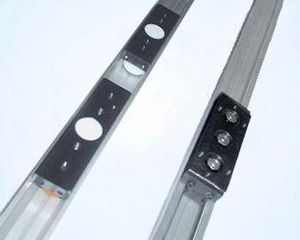 ... the application. The system is composed of a pivot-pin cursor (adjustable central pin) sliding inside a C-shaped rail with inner sliding rails.

Wear Strip is commonly used as guide rails or support members under belting or table top chain. A few advantages of using wear strip for these purposes are: • Low Friction Surface • High Chemical Resistance • No Liquid Adsorption

Rail length: 3.5 m
... screeding. Simply connect sections of CombiForm rail to create the span you need and level them with the adjusting screws. Once the rails are set, the operator pulls the screed on top of them to achieve ...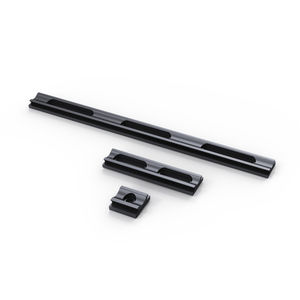 slide rail
S 25 LL series
Rail length: 25 mm - 700 mm
The SYS 25 system rails with slotted holes S 25 LL by OWIS are basic elements of the beam handling system, which sizes 25 mm to 700 mm in lengths are available. It is made out of deformation-resistant aluminium which ...
See the other products
OWIS

precision rail
S 40 LL series
... 40 LL rails. The combination of system rails, RT 40 slides and other SYS 40 components, such as optic holders, form a system with a optical axis 40 mm above the base surface. The provided slotted ...
See the other products
OWIS