The Online Industrial Exhibition

data connector
URM series
Features Hight modularity Hight density High flexibility Easy to handle Easy to install Use Networking
See the other products
EUROMICRON Werkzeuge GmbH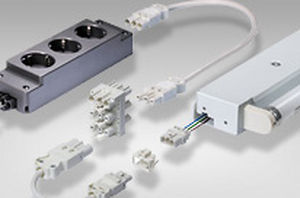 RF connector
gesis® MINI series
This is a product family that has been designed specifically for confined spaces. It combines a minimum of size with a maximum of flexibility. Thus it is the perfect system for retail displays and tradeshow booth construction. Short installation ...
See the other products
WIELAND ELECTRIC

data connector
MMSH series
Current: 3 A
Voltage: 600 V
MMHS cable connectors are used in cable applications where both signal and quadrax modules are desired. These connectors come with a variety of wiring and hardware options and all cable connectors ...
See the other products
Airborn

USB connector
AA01A series
Current: 0.2 A
Pitch: 0.5 mm
The AA01A series connector are 0.5mm pitch, stacking type, board-to-board connectors ideal for slim. low-profile devices such as mobile phones, LCDs, notebook PCs, and PDAs, which have high density mounting ...
See the other products
Japan Aviation Electronics Industries

Current: 5 A
D-SUB Connectors, SMT - Notebook Type Shell Steel, tin coated over nickel Insulator Thermoplastic, rated UL94 V-0 Contact Material Copper alloy Contact Surface Gold over nickel Solderability IEC 60512-12A Contact Resistance ...
See the other products
W+P PRODUCTS

jack connector
101Lok Datamate series
Pitch: 2 mm
Harwin cuts secure connector assembly time with new 'quarter-turn' 101Lok Datamate connector series. Harwin, the leading manufacturer of connectors and interconnect solutions for high-reliability ...
See the other products
Harwin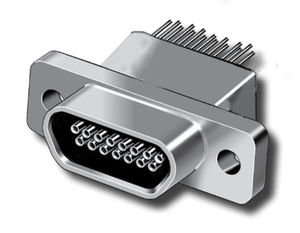 data connector
MIL-DTL-83513 series
Glenair's Filtered Solder Cup Micro-D's provide EMI solutions in a miniaturized M83513 type connector. These connectors feature ceramic capacitor planar arrays and ferrite inductors. Solder cups accept ...
See the other products
GLENAIR

Current: 15 A - 350 A
Voltage: 600 V
Wide current range 15A to 350A, 600V UL94 V0 housing material in various clour options Contacts are copper silver plated misconnection Genderless assembly Simple and fast assembly Single polo, 2 pole of multipole options Operating ...
See the other products
Camden Electronics

electrical power supply connector
Current: 32 A
A Modular Installation for power within trunking - 32amp compact connector, LSOH cable - Pre - wired and tested, plug together modular units - Installation and testing is easier and faster - Use in conjunction with ...

Kits are manufactured to interconnect screen-to-earth or screen-to-screen in power distribution cables. They fit in junctions, ends and plugs in low and medium voltage ranges (12 to 20 kV). Those devices are qualified by Electricité ...

Under the brand Multimedia Connect, CAE GROUPE develops a complete range of products dedicated to High speed networks LAN Cat5e / Cat6 / Fiber opic structured cabling system.

data connector
RJ45S-WF08STSP
Current: 1.5 A
Voltage: 125 V
Connector series: RJ45 Gender: Female Locking type: Fix screw Mounting type: Straight Part No.: RJ45S-WF08STSP General information Ambient temperature:-20℃ ~ +60℃ Connector insert:PBT+GF Connector ...
See the other products
Dongguan Finecables

PCB connector
SMS Quick Mating
Rapid mating / unmating : Just Push to mate, Press & Release to unmate A full plastic solution Versatile and easy to use product Available in 2 versions : Fire & fumes version available for the european railway market (NFF 16101 - 16102) ...
See the other products
SOURIAU - Esterline Connection Technologies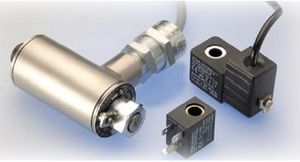 radio-frequency connector
KA0 - KA1 series
P18 connector with screw terminals NBR profile gasket (PE) earth position H12
See the other products
ATAM S.p.A.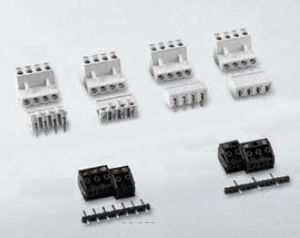 Current: 10 A - 15 A
Voltage: 450 V
Korner's male-female electrical connectors are used for PCB. It can be also used from 2 to 24 ways, and is equipped with pins for printed circuit boards in PA6.6 and PA6.8 of polyamide. The tool provides detailed operation, ...

SMT connector
801/801 CX series
Current: 0.3 A - 25 A
Voltage: 250 V
Pitch: 1.27 mm
The 801 series two part printed circuit board connector system utilising 1.27mm (0.05") staggered pitch with 2.54mm 0.1") between rows has been designed to satisfy the latest requirements of various UK and International ...
See the other products
ITW Switches

electrical power supply connector
SW Series
Current: 10 A
The SW series from Everel are power connectors that are specially designed with a rectangular cut-out. It features an ENEC electrical rating at a maximum of 10 A. This model is engineered with a voltage ...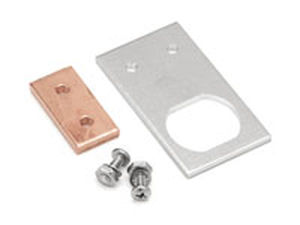 Ground strap adapter kit for SX series DIN connectors PolyPhaser DIN Ground Strap Kit Specifications for GSA-KIT-D Mount Type strap Ground Type copper

Pulse's extensive line of unfiltered connectors makes it easy to find cost-effective solutions for every type of application. With manufacturing sites throughout Asia, we understand that performance and time to market ...
See the other products
Pulse Engineering

MagJack Integrated Connector Modules, or ICMs, are the flagship product-line at Bel Fuse. Bel has been manufacturing ICMs for 15 years and is the premier supplier in the world for high volume and high reliability MagJack ...
See the other products
Bel

data connector
WAGO® series
Connectors and ferrules Draka features WAGO® connectors for their ease of use (100% protection aganst mismating).

Current: 0.5 A
... of flat cable connectors, in accordance with IEC 603-1/Din 41 651, to 2 and 3 –level screw terminal blocks. Available from 10 to 60 poles, for a maximum current each way of 500mA. The range is provided with levers for ...
See the other products
ADELsystem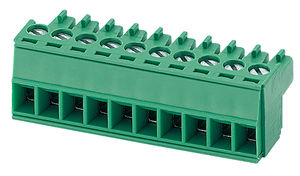 Current: 8 A
Pitch: 3.5 mm
Female PCB Plug Connectors In 3.5 mm Pitch - Horizontal Type 1) Available in 2 to 24 Pole design. 2) Suitable For 1.5 sq mm Wire Termination. 3) Current Rating is 8 amp.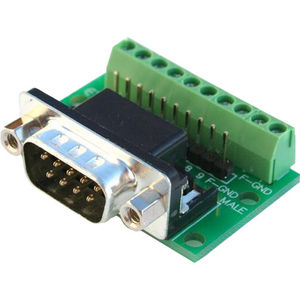 DB9 screw terminal block connector - To be used to convert MODBUS RS485 output (DB9 connector) available on WLI-USB, WLI-MB, WLI-MB-4AO, WDG basestations in screw terminal block.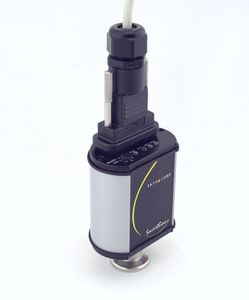 Particularly in rough industrial environment as it is present in the automotive or process industry, protection class IP54 is more and more demanded to be standard for components alike. This facilitates the cleaning of constructions. ...