How to choose this product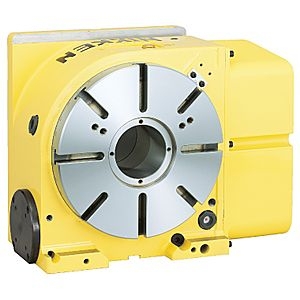 Rotary indexing tables provide an indexing axis for mounting workpieces on machine tools. They are designed to position workpieces at precise angles for different machining operations.
Applications
These devices are used on CNC machining centers, lathes, presses and other types of production or manufacturing machines. A CNC milling machine uses a rotary indexing table to provide a fourth or even a fifth axis for certain machining operations.
Technologies
Such tables can be mounted either vertically or horizontally. The rotary drive can be manual, electric, pneumatic or hydraulic. It uses either a rack and pinion, or a servomotor and gearbox. Some models have multiple rotating tables, providing multi-axis workpiece mounting.
How to choose
When selecting a rotary indexing table, be sure to determine the mounting orientation: horizontal, vertical, multi-axis and tilting. Other factors are table diameter, maximum load capacity and indexing accuracy.