4 photos - 1 video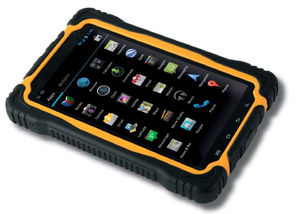 2 photos
quad-core Android tablet / semi-rugged LX7A

Screen size : 7 in
Memory : 16, 1 GB

roda has expanded its product portfolio with a new Android tablet: The SolidPad LX7A. The SolidPad LX7A is a 7" rugged tablet runs by a powerful Cortex-A7 X4 quad core processor,It is equipped with a memory of 1GB ram and offers a storage of 16 GB. It has 2 cameras (2MP and 8MP) and a large...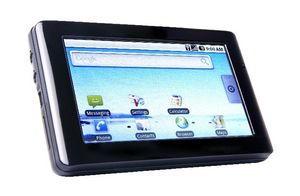 1 photo
rugged Android tablet SSD1938

Screen size : 7 in

Features Open operating system: Android 2.3 Optimized 800x480 and 1024x768 UI using MagusCoreTM 2D Graphic Accelerator engine Support multi-points capacitive touch panel control SSD2533 30% energy...