How to choose this product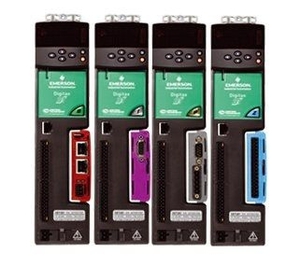 Servo drives control the speed, position and torque of brushless servomotors, linear motors or torque motors.
Applications
These devices are used in mechatronics and in automation to control servomotors. They can be found on packaging lines, in machining centers, in materials handling, labeling and printing systems or to control robots and transfer gantries, among other uses.
Technologies
Servo drives can pilot brushless, synchronous, asynchronous, DC, AC, linear or torque servomotors. They control speed, position and torque.

Speed control uses a tachometric generator. Torque control involves U-RI current regulation. Absolute or relative position control uses a rotation-mode resolver or a linear-mode encoder. Incremental SinCos or SSI encoders and servo speed reducers also can be used.

Servo drivers generally feature starting, braking and stopping assistance systems (often braking resistors). They can also control hand brakes. They are equipped with RS232 serial ports for programming and can feature Profibus, DeviceNet, CANOpen and Ethernet ports for field buses. Those synchronized by real-time buses can carry out multi-axis commands for motion control.
How to choose
Consider the servo drive's field buses and the type of servomotor it can control.