Over the past thirty years Geomet has evolved into a widely used CMM Software package. At its inception Geomet was among the first real 3-D CMM Software product in the country. It is a powerful and efficient ...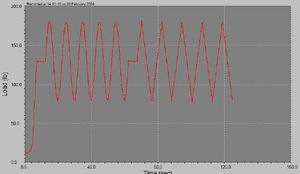 materials testing software
MTESTQuattro
MTESTQuattro® is an advanced materials testing system for servo-hydraulic and electromechanical testing machines. Its unique design consists of a PC-based application program and an easy-to-install external interface box which makes ...

simulation software
PAM-FORM
... textiles or prepregs forming processes. The software was developed through industrial partnerships and projects led in various fields such as automotive, aeronautics and aerospace. As unique simulation software ...
See the other products
ESI GROUP

mechanical calculation software
PAM-MEDYSA 2G is a physics-based software solution used to optimize the design and validate the performance of complex mechanical systems. Without conducting numerous physical tests, thanks to PAM-MEDYSA 2G, you can ...
See the other products
ESI GROUP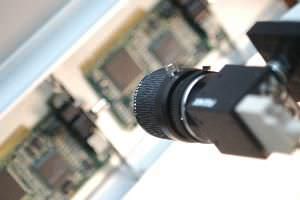 ... as a board level and software product. VisionGauge® OnLine software and systems includes a full year membership to the renewable VisionGauge® OnLine Annual Support and Update Program, which entitles ...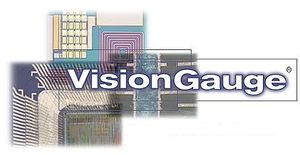 VisionGauge® is a powerful and easy-to-use machine vision and image analysis software product that will let you capture, manipulate, analyze, store and output images and data. It can be used to: -Carry out many different ...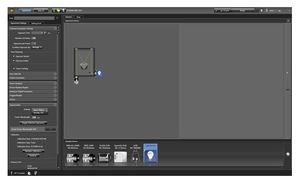 data acquisition software
LightField® 4.5
From the world leaders in optical spectroscopy and CCD/EMCCD/ICCD technology comes LightField, an all-new 64-bit data acquisition platform for spectroscopy and imaging. LightField combines complete control over Princeton Instruments' ...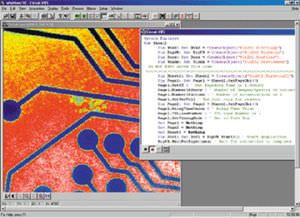 image analysis software
WinView
... Windows® software package for digital imaging. WinView provides comprehensive image acquisition, display, processing, and archiving functions so you can perform complete data acquisition and analysis without having to ...

From Full-Featured Metrology Solutions to Statistical Process Control and Fitting Software, RAM Optical has all of the software you need to get the most out of your RAM Optical System!

The Scada software ITOWAWIN works through Windows system at is the ideal one for the applications which needs a whole control from a centralized Personal Computer. The software allows the remote control ...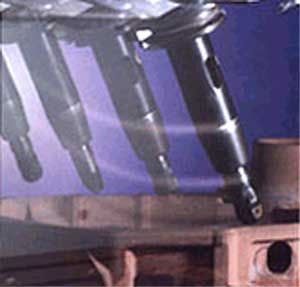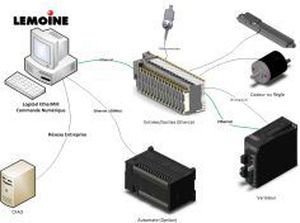 CNC control software
EtherMill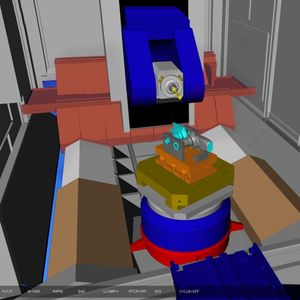 simulation software
Eureka
... Thanks to the possibility of customizations at any level many important manufactures chosed Eureka as their own verification software and as a solution for their customers. Eureka supports any kind of machine and any ...
See the other products
Roboris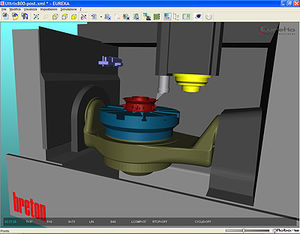 NC post-processing software
Eureka
Thanks to the extreme flexibility and the intuitive interface, Eureka is the best visual post-processing solutions for Pro-Manufacturing and CATIA V4/V5. Main Features: Arc fitting of point to point data in any plane 5 ...
See the other products
Roboris

off-line programming software
FoamCAD-XP
Possibilities of programming With FoamCAD-XP it's possible to create any geometrical form as CNC part or program in a quick and easy manner. There are different possibilities to do so: DXF data transfer Almost all CAD systems ...

CNC control software
CNCWARE
CNC Windows W7 or XP based software that prints directly from Autocad, Coreldraw, or other CAD to our motor/controllers. Self-generates Gcode. Simply draw lines and circles, click on print, and watch your CNC machine ...

ASTRA is Windows based Human Machine Interface Software for Supervisory Control and Data Acquisition (SCADA). ASTRA is a full fledged, feature packed and user friendly SCADA package that helps industrial users to address ...

software / motion control
TMCL-IDE
TMCL-IDE Description Integrated Developement Environment for TMCL (PC-Software) The TMCL-IDE is an integrated development environment for developing stand-alone TMCL applications and for configuring TMCM modules. ...


laser material processing software
weldMARK® 3.0
... laser cutting. weldMARK® 3.0 is easy to use for advanced 3D processes like trepanning or glass cutting. The weldMARK® 3.0 software suite supports RAYLASE control cards SP-ICE-1 PCI PRO and RLC-USB. For 2-Axis systems ...


laser material processing software
weldMARK 2.0
... point and click. The weldMARK® 2.0 software suite supports RAYLASE control cards SP-ICE 2, RLC-USB and RLC-PCI. Innovation & Quality Maintaining high product quality standards is a priority at RAYLASE. All software ...

data acquisition software
Autosoft 3000
... -point calibration or polynom-based calibration Peekel Instruments has been developing software for many years. Based on previous experience with other software packages like Autosoft-C, Autosoft-NT ...

management software
iPiler
The sophisticated piling management software enables various phases of the piling preparations to be completed already at the office. Clear instructions can be sent to the pile driver, and while the measuring system is ...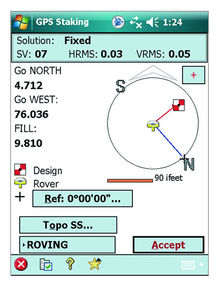 surveying software
Survey Pro
Spectra Precision® Survey Pro field software provides you with a complete set of capabilities for all your survey projects. It's fast, reliable and easy to use. Transfer data from Survey Pro to your laptop or PC and manage ...
See the other products
Spectra Precision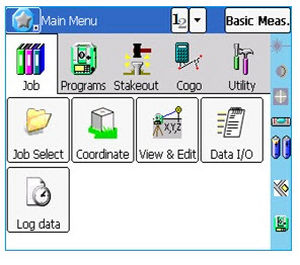 surveying software
Survey Basic
Survey Basic™ onboard software provides you with the simplicity and familiarity of the tradition Nikon button-based user interface, together with the benefits of a color touch screen. Users of traditional Nikon instruments ...
See the other products
Spectra Precision


software / supply chain management
... investment needed to install a warehouse management software (WMS)? Does it seem like your software applications are always a version behind? Frustrated with sloooooooow system performance? On-premise ...
See the other products
high jump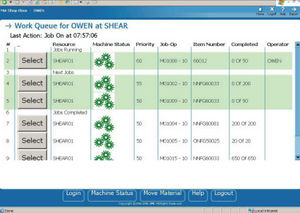 time-sheet management software
You want to devote all your time and attention to responding to customer demands for new and higher-quality products. But how do you find time to do your best for customers when its all you can do to manage rising costs of raw materials ...
See the other products
high jump

CAD/CAM software
Alphacam Router
Alphacam is the system of choice for the programming of CNC routers because of several reasons.Ease-to-use. Alphacams dedicated Router modules accommodate tooling and machining techniques. Aggregate Support Certain machine parts like ...
See the other products
Vero International

CAD/CAM software
Alphacam Milling
The Alphacam milling by Vero International is a CAD/CAM software designed for 2 to 5 axis milling operations. Each of its software comes with a geometry creation commands like arc, circle, rectangle, ...
See the other products
Vero International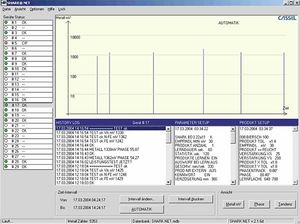 monitoring software
Windows XP/Vista , 1 GHz, 1 GB RAM | SHARKNET®-2
The SHARKNET®-2 is a software network manufactured by Cassel. This program can be used for documentation of operational data for metal detectors, checkweighers and x-rays with one Windows computer. The application collects ...