The Online Industrial Exhibition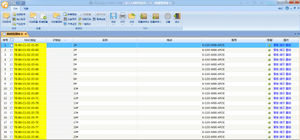 management software
ABNet
AOBO ABNet is the high-performance network management software and supports the AOBO series of managed industrial Ethernet switch to realize the function of the remote network management. ABNet mainly comprises the ...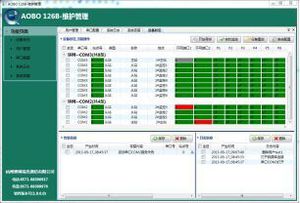 management software
iManager
The management software of the AOBO iManager self-healing loop data optical transceiver is used to realize the network management functions for the AOBO 126B/126D series of managed self-healing loop optical transceiver, ...

Wavelength Scanning 3 scanning speed alternatives, zooming, sliding and coordinating spectrum. Time Scanning Scanning time adjustable, countless testing data and Excel editing. DNA Protein Analysis Quick testing, equation revising ...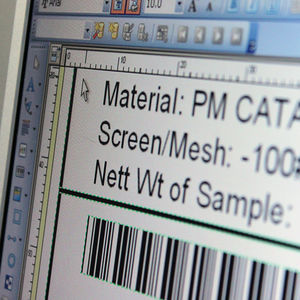 labeling software
Labelling Software
... International provides professional label design software that makes in-house label production simple, allowing you to create industry-standard labels on demand, from a PC. The user-friendly software ...

interface software
COMWIN
ComWin is an easy to operate software for direct read-out of measuring data from data loggers or water level data loggers with a Laptop/PC as well as for the manual remote data retrieval via Laptop/PC. The connection ...

management software
CLARiSUITE
Videojet's CLARiSUITE Code Assurance Solutions help ensure that the correct code is applied in the correct location on the correct product and packaging. How does Code Assurance work? Featuring centralised message management and printing ...

The software TelDia® can be installed on a common PC. Coupled to its modem for USB port and to a simple analog telephone line, this software allows you to easily keep under control a large fleet of emergency ...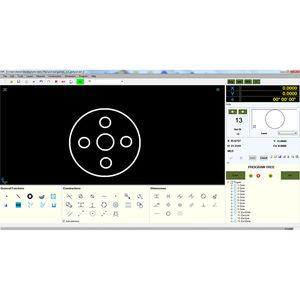 mechanical analysis software
CMS 2000
CMS2000 is a PC based measuring software specially design for profile projector applications. Unlike metrology DROs CMS2000 provides functions like SPC, part zoom, and DFX export/import with benefit of PC interface. CMS2000 ...

monitoring software
SEL-5045
acSELerator Team Software acSELerator Team SEL-5045 Software automates the collection of power system data from multiple devices and stores these data in a central location for easy access. When something ...

data management software
SEL-5073
synchroWAVe Phasor Data Concentrator (PDC) Software SEL-5073 synchroWAVe PDC Software provides synchrophasor aggregation and time alignment for downstream applications and interentity data sharing. It ...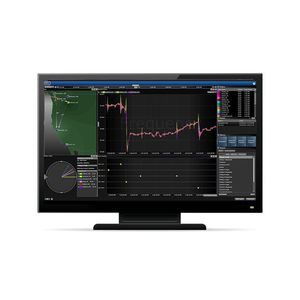 geo SCADA software
SEL-5078-2
synchroWAVe Central synchroWAVe Central Software provides power system situational awareness by translating data into visual information. It's a powerful solution for the display and analysis of time synchronized ...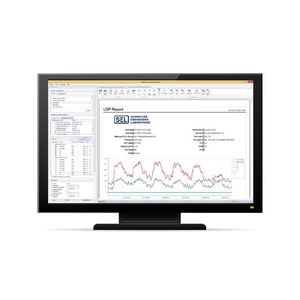 monitoring software
SEL-5630
... enabled devices to monitor consumption of other resources, such as water, air, gas, and steam. SEL acSELerator Team SEL-5045 Software automatically retrieves and stores metering data on these resources in a centralized ...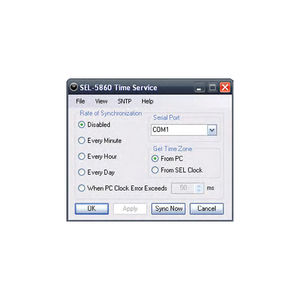 SEL-5860 CLOCK SOFTWARE Connect SEL clocks to PCs with Windows for accurate computer time.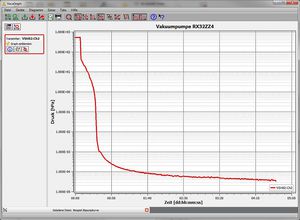 data analysis software
VGR - VacuGraph 11
Together with Thyracont vacuum gauges, the advanced VacuGraph software serves as the ultimate tool to visualize, analyze and save measurements on your PC in an efficient and easy way. VacuGraph is self-explanatory and ...

monitoring software
PC-ME Dust Tools
Ease of access to emissions data from sources plant-wide is vitally important. PC-ME Dust Tools software is a powerful and customizable software suite for downloading, displaying, analyzing and reporting ...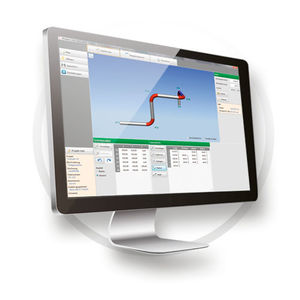 ... the software automatically determines which bend is to be bent on which head. Length additions from forming processes are factored in automatically. If flanges are to be welded onto the pipe on both sides before the ...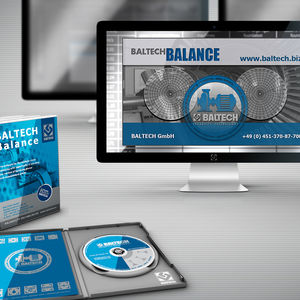 balancing software
BALTECH Balance Software
The BALTECH Balance software for a multiple plane balancing is intended to calculate balancing masses. This is the independent balancing calculator, which can be used with devices of any manufacturers. The software ...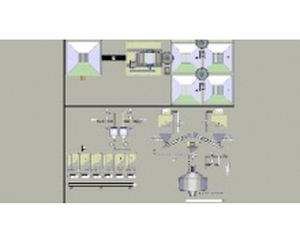 Description fibo intercon's silo control units control material handling from the reception bin to the high silo. The silo control unit is available as manual, semi-automatic and automatic control unit. The control system requires ...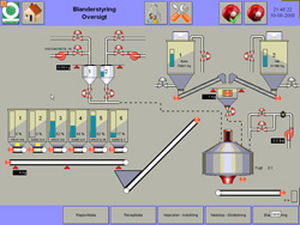 fibo intercon's electrical controls make it possible to control and monitor all processes and components in the dosing and mixing system. The electrical controls have a PLC control unit and can be manually as well as automatically ...

measurement software
SBench6
SBench 6 is a powerful and intuitive interactive measurement software. Besides the possibility to commence the measuring task immediately, without programming, SBench 6 combines the setup of hardware, data display, oscilloscope, ...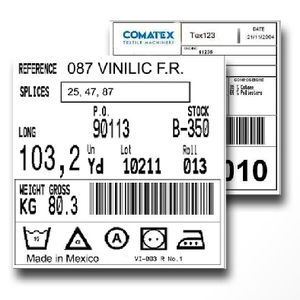 inspection software
QUALITY
QUALITY: FABRIC INSPECTION SOFTWARE AND LABEL PRINTING Software for the marking of the defects on the fabric with touch screen monitor. With database od costumer, article, defect ect; and automatic ...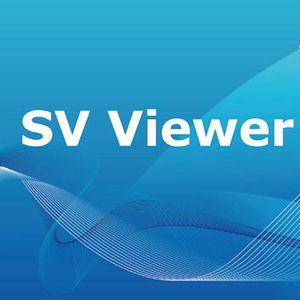 electrical calculation software
CSN® SV-Viewer
... Microsoft Excel Spreadsheet or in COMTRADE format. The .txt files can normally be handled by any spread-sheet-software; no special analysis software is required. The function Report generates an overview ...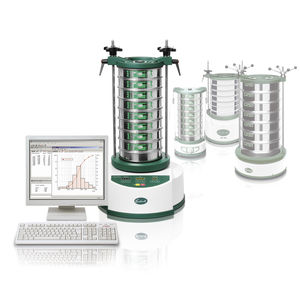 particle analysis software
SIEVEWARE
SieveWare, the software for particle size analyses, exceeds manual evaluation in many aspects, due to the fact that the software is able to automatically control the necessary measurement and weighing ...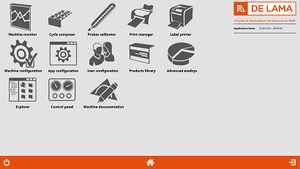 De Lama's Control Systems are designed to satisfy the plants automation requirements granting the working cycle complete repeatability. The control systems have an intuitive and usable interface and they don't need a particular basic ...

operations management software
SelfDiade
The SelfDiade software has been developed for executionof weighing operations by regular and occasional usersat unmanned stations.The system is optimised for the DD2050 hardware platform,the electronic terminal manufactured ...
See the other products
Soc Coop Bilanciai

data management software
WB-Easy
Cooperativa Bilanciai's WB-Easy weighbridge software is a dedicated, user-friendly Windows based weighing package which opens up new dimensions in the management of weighing data. The system, which is already operational ...
See the other products
Soc Coop Bilanciai

operations management software
ECODIADE
The ECODIADE system is a SOFTWARE package specifically designed for WasteCollection Centre Management.The system is optimised for the DD2050 hardware platform; an electronicterminal manufactured by Coop Bilanciai, featuring ...
See the other products
Soc Coop Bilanciai

operations management software
EntryDiade
The EntryDiade software has been developed for execution ofweighing operations at stations manned byan operator sitting in the office/reception.The system is optimised for theDD1050 hardware platform,the electronic terminal ...
See the other products
Soc Coop Bilanciai

data analysis software
DIALdata
DIALdata software is the simplest solution for storing and using weighing data on a personal computer. Connections to a PC and weighing terminal, by serial line or Ethernet network make it possible to store the data printed ...
See the other products
Soc Coop Bilanciai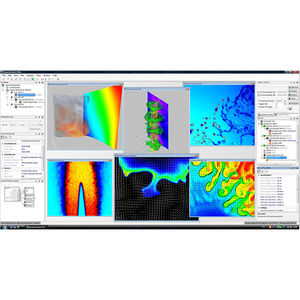 imaging software
DynamicStudio
DynamicStudio is the most user-friendly and comprehensive software platform for scientific imaging. The platform accommodates a range of methods and techniques within the field of fluid dynamics, spray diagnostics, particle ...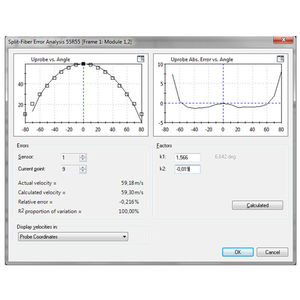 measurement software
StreamWare 6.0
Dantec Dynamics continues to improve its StreamWare software platform – the backbone across our portfolio of hot-wire anemometry measurement systems. With this StreamWare release 6.0, a number of new, improved and ...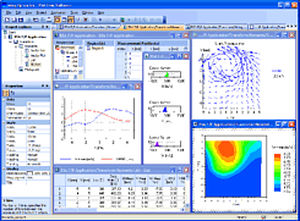 BSA Flow Software is the Windows software package dedicated Laser Doppler Anemometry (LDA) measurement. In combination with Dantec Dynamics' LDA processors and optical LDA systems, they provide integrated ...

analysis software
Istra 4D
Istra 4D is a dynamic,user-friendly software, specifically designed for simple and repetitive shearographic measurements, testing, analysis and evaluation. Designed by users, for users: Istra 4D features a convenient ...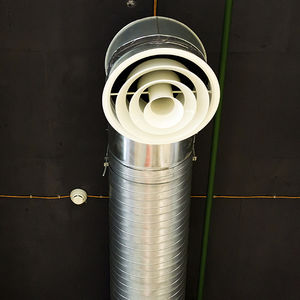 management software
ComfortSense 3.5
Dantec Dynamics has released an updated version of ComfortSense – the software platform used for the ComfortSense Mini, the ComfortSense Flow & Temperature, and the ComfortSense Thermal Comfort solutions. The ComfortSense ...