measurement software
e-mine
... the machine and measurement systems and transmitting images, sounds and numerous other types of information. The dedicated software creates a fully functional tool allowing the operators to visualise the work parameters ...

CAD/CAM software
JETCAM Expert
Whether you are a sheet metal job shop producing small runs or a multi-national company looking for complete automation, JETCAM Expert delivers a comprehensive programming system for all CNC punching, profiling, routing and composite ...
See the other products
JETCAM International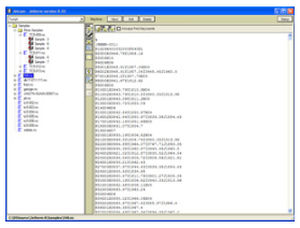 2D nesting software
JET-Term
n addition to providing comprehensive DNC facilities, JETTerm can also function as a nest reporting and component identification system for your shop floor. Download NC files to multiple machine toolsNC Download JETTerm allows you to ...
See the other products
JETCAM International

CAM software
Edgecam Strategy Manager
The Edgecam Strategy Manager plays an important role in the software and technological industry due to its capabilities and functionality. It is an interactive graphical tool specifically used to capture the parts of ...
See the other products
Edgecam

modeling software
Edgecam Part Modeler
... jaws and fixtures. The main features of the tool can also be modeled specifically for a precise cut and detection within the software. The Edgecam Part Modeler is also used to import and operate files from the CAD systems ...
See the other products
Edgecam

network management and configuration software
Network Analysis Made Easy With the increase in wireless network sizes and network complexities and with the inter-operation of heterogeneous wireless and LAN equipment, managing your wireless and fixed network requires a new approach. The ...

simulation software
VERICUT Verification
Defining Stock & Simulating Cutting Tools You can define stock models in VERICUT or import them from a CAD system. VERICUT supports multiple, independently moving stock models for multiple or staged setups. VERICUT simulates multiple ...
See the other products
CGTECH

simulation software
VERICUT Machine Simulation
... simulation of entire CNC machines, just like they behave in the shop. With the most accurate collision-detection available, the software detects collisions and near-misses between all machine tool components such as ...
See the other products
CGTECH

programming software
VAMPSET
VAMPSET User-friendly and free of charge VAMPSET software has been designed for setting parameters and configuring relays and is suitable for the entire VAMP range of protection relays, VAMP 321 arc flash protection ...

2D nesting software
ProNest 2012
ProNest nesting software is designed to be used by mechanized cutting users. It offers an efficient system for advanced multi process profiling operations. ProNest nesting software is fully customisable ...
See the other products
MTC Software

2D nesting software
TurboNest 2012
... TurboNest CAD/CAM nesting software. It delivers an effective and smart solution for profiling needs of mechanized cutting professionals. It is a high-performance intermediate level nesting software with ...
See the other products
MTC Software

A flexible instrument would be useless without an equally flexible software to support it. Thats why we created Lirix: a modular software package with a multi-level architecture that is ideal for start/stop ...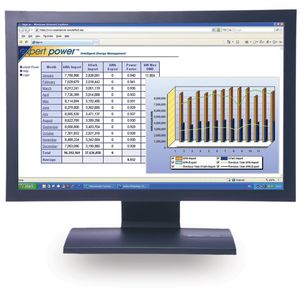 PAS -Power Analysis Software PAS is SATEC's setup and application tool for use with all SATEC instruments. PAS's versatility stems from its numerous features: - Automatic power quality reports for EN50160 & IEEE ...
See the other products
SATEC

... scalable architecture with built-in mirrored redundancy. The expansion capability ranges from a single server with 500 data points to multiple servers with more than 1,000,000 data points, distributed ...
See the other products
SATEC

data management software
Lorch Q-Data
... produced within - The captured welding data is transferred via USB, via Ethernet or an optional Wi-Fi connection Q-Data software - Intuitive, state-of-the-art user interface - Management of an unlimited number of welding systems ...

The Adbendpro by Adira is a CAM software designed for press brakes. Using this software, the user is able to determine bend lines quickly and automatically. Upon determination, it can offer selections ...

programming software
Cidcut
... Adira Cid Cut system offers a DXF interface, while the user can also customize the software with IGES and other standards. It is economical, and benefits of the software include the reduction of scrap ...

CCTV management software
ZELARIS series
Art.-No.: 76101 Video Management Software, Single User Solution, for 4 Channels, expandable, ONVIF
See the other products
eneo

management software
ZELARIS SERVER
Art.-No.: 76102 Video Management Software, Server/Client Solution, for 4 Channels, expandable, ONVIF
See the other products
eneo

IntelliTech has formed partnerships with leading providers of Bar Code and Label Design software products. These partnerships provide our customers with complete bar code, text and graphics label printing solutions. ...

data acquisition software
... management software for PC that allows to start the acquisition missions and sort all the acquired data. Extremely user-friendly interfaces, a big number of available options and constant attention to users' requests ...

mechanical CAD software
SPAC Automazione
... an electromechanical CAD design software designed by SDProget. There are 34,000 work stations using SPAC products everyday, with over 14,000 territorial licenses and 20,000 installations of MiniSPAC (the free software ...
See the other products
SDProget

electrical design CAD software
CABLING 4D is a specialized Software that is used for designing, analyzing and documenting the electrical harnesses and wiring diagrams in different kinds of industries. It is easy to use. CABLING 4D is evolved in two ...
See the other products
SDProget

remote maintenance software
Onsight Connect is a cloud collaboration solution that includes rich collaboration software for the iPhone, iPad, PC (previously known as Onsight Expert) and Onsight mobile devices. Onsight Connect delivers a fully interactive ...

Compiler C200 Software tool for programming motor controls and PLC functions: - User-friendly programming in high level language - Integrated software development environment - Editor, compiler ...

dock management software
Salvo™ DockMonitor
The Salvo DockMonitor A data gathering and analysis device designed to display overall site performance or individual dock statistics in warehouses. It enables loading operations to run more efficiently by providing crucial information ...

image acquisition software
Image acquisition and analysis software Our small-sized all-in-one-head design with on-board CPU and RISC processor makes our ICCD cameras work absolute autonomously. The CPU may easily be parametrized by a hyperterminal. ...

security and access control software
... privileges 200 time zones 30 Holidays Timed Anti-pass back with individual, back to back, or global Anti-pass Back Software user privileges support using passwords Windows 98 and up support 5 Client Work ...