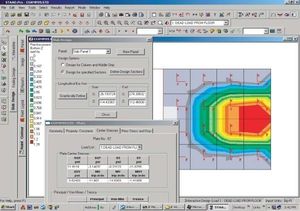 calculation software
STAAD.Pro
STAAD.Pro is the choice of 47 out of 50 leading Structural Engineering firms, 46 out of 50 state DOTs and 7 out of the top 10 engineering universities. STAAD.Pro features a state-of-the-art user interface, visualization tools, powerful ...
See the other products
RESEARCH ENGINEERS

modeling software
ProSteel
... connections and manage your bill of materials. From initial planning and design to assembly, ProSteel is a comprehensive software built by engineers experienced with steel design. Our many years of experience in the ...
See the other products
RESEARCH ENGINEERS

software / motion control
Speeder-one®
Speeder-one® is the extremely intuitive and user-friendly software interface that controls all of our digital drives. - Easy to use. - Install utilizing Windows '98, Windows 2000 or Windows XP software. - ...

CAD/CAM software
TurboCut
The TurboCut System is an external add-on for NC and CNC machines which provides significant increases in machine productivity. Omtronix Real Time Optimization improves cutting speed while precisely controlling the accuracy of axial positioning. ...
See the other products
Omtronix

programming software
TurboCut CNC
TurboCut CNC is an excellent choice for old NC/CNC retrofits, custom build machines or new high performance machines. TurboCut CNC contains all of the features available in our TurboCut High Speed High Precision Milling System along with ...
See the other products
Omtronix

software / production management
Opera Job Management further than design and manage windows for quotations, it makes round and slanted windows, cross sections, and thermal insulation calculation, it creates and manage machining, cutting list optimization in different ...
See the other products
Opera Company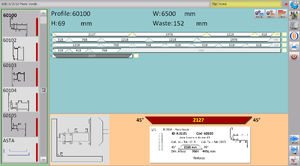 barcode label printing software
The assistant to the cutting station integrated with Opera Job Management that re-optimize cutting lists coming from the design office, manages offcuts and prints customizable design labels with barcodes for the machining center.
See the other products
Opera Company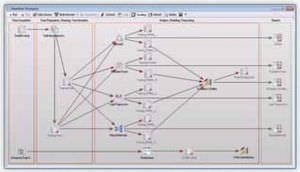 visualization software
STATISTICA™ Data Miner
Data Mining with STATISTICA offers a wealth of options and techniques not available in competing products. These features can be critical to maximize ROI in a competitive environment. STATISTICA Data Miner can be used by novices, ...
See the other products
STATSOFT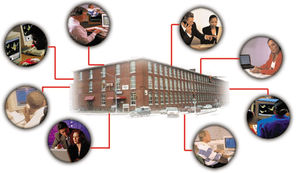 warehouse management (WMS) software
STATISTICA Data Warehouse
The STATISTICA Data Warehouse system is a complete, powerful, scalable, and customizable intelligent data warehouse solution, which optionally offers the most complete analytic functionality available on the market, fully integrated into ...
See the other products
STATSOFT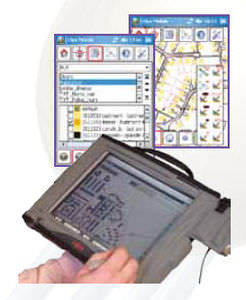 mobile GIS data collection software
Elyx Mobile
Elyx Mobile is the mobile solution for PC and tactile tablets. It allows simple operations directly on the field.
See the other products
STAR APIC

geographical data management software
Elyx Manager
Elyx Manager is the administration module for the complete system, from data modelling to the management of users, their rights and schedules of work
See the other products
STAR APIC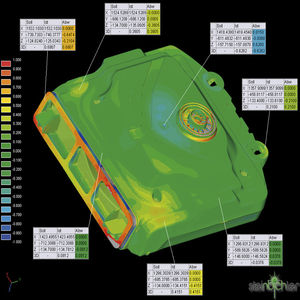 software / CAD part inspection comparison
INSPECTplus
INSPECTplus - Inspection software With the INSPECTplus inspection software, Steinbichler Optotechnik has developed an easy-to-use inspection software which offers the user a wide range ...

programming software
ZEVS RX
· Completely integrated and efficient drawing module · Automatic inner and outer shape recognition · Interactive semi / automatic fitting module* · Marking module · 85 base shapes with an editor · Access ...
See the other products
Varstroj d.d.

programming software
ZEVS RX Professional
It was designed for companies that would like better integration of the cutting process into their business process, better tracing, automation, interconnection; statistics and greater flexibility, as well as control over the cutting ...
See the other products
Varstroj d.d.

data transfer software
POS2DATA
With this configurable interface, the position data for the sink erosion can be imported direct from the CAD/CAM system into the NC programme. All data such as electrode names and numbers, undersizes, eroding positions, processing cycles, ...
See the other products
Zimmer Kreim

data transfer software
CAM2DATA
This enables the import of all data defined in the CAD/CAM area into the Alphamoduli database. You save time and obtain data security due to the automatic transfer of job, part and workpiece names, dimensions for the automatic pre-setting, ...
See the other products
Zimmer Kreim

automatic fault recognition software
PARTinspector™
PARTinspector™ automatic defect recognition (ADR) software automatically inspects and finds defects in x-ray images of cast light metal part. The software may be used with different imaging technologies, ...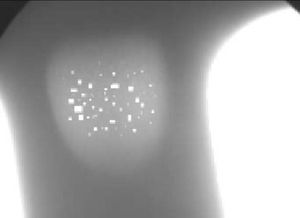 X-ray image visualization software
MAXIenhance™
More and more x-ray applications require the ability to see smaller and smaller defects. As defect size decreases, the ability to see those defects is affected by noise that is naturally present in an x-ray system. Jacobsen's MAXIenhance ...

Access to 3D architect's model is required for designing the 3D model. But, with our building module, buildings can be created simply and quickly in the form of solid models. Though it cannot be compared to the CAD system of a professional ...
See the other products
VenturisIT GmbH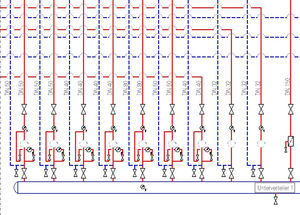 schematic drawing software
The VenturisIT GmbH product - TRICAD MS® Module, is basically a 3D CAD software and aids in creating scalable schematics. The two prime functions 'automatic pipe recognition' and 'rubber band' helps in easy designing ...
See the other products
VenturisIT GmbH

Customer relations management affects all areas of a company such as marketing, sales, production, shipping and services. This requires CRM to be seen as an integral component of the ERP system. The fully integrated proALPHA CRM will ...
See the other products
PROALPHA

marketing management software
From strategic marketing and quote creation through to order processing, proALPHA and its extensive functionalities supports all sales-relevant tasks, including Customer Relations Management (CRM).
See the other products
PROALPHA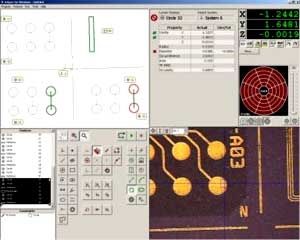 multi-sensor metrology software
InSpec
Micro-Vu's InSpec Metrology Software is powerful, yet simple to use. Visit one of our dealers and put it to the test before you buy. Point-and-click "programming" is further simplified with centrally located icons and ...

Over the past thirty years Geomet has evolved into a widely used CMM Software package. At its inception Geomet was among the first real 3-D CMM Software product in the country. It is a powerful and efficient ...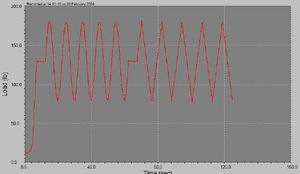 materials testing software
MTESTQuattro
MTESTQuattro® is an advanced materials testing system for servo-hydraulic and electromechanical testing machines. Its unique design consists of a PC-based application program and an easy-to-install external interface box which makes ...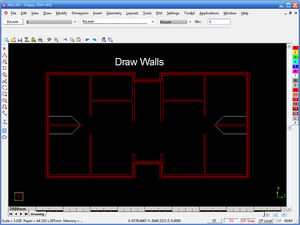 design software
Architectural Toolkit
The Architectural Toolkit speeds up many of the activities that are used to draw building plans. You can draw the external and internal walls of a building easily and joins between walls are automatically cleaned up as you draw. Add the ...
See the other products
AllYCAD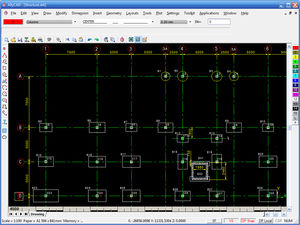 CAD software
Structural Toolkit
The Structural Toolkit speeds up the drawing of building grids and structural steel sections. The Toolkit draws hot and cold rolled steel sections easily and rapidly lays out building grids with centre lines and grid labelling as well ...
See the other products
AllYCAD

simulation software
PAM-FORM
... textiles or prepregs forming processes. The software was developed through industrial partnerships and projects led in various fields such as automotive, aeronautics and aerospace. As unique simulation software ...
See the other products
ESI GROUP

mechanical calculation software
PAM-MEDYSA 2G is a physics-based software solution used to optimize the design and validate the performance of complex mechanical systems. Without conducting numerous physical tests, thanks to PAM-MEDYSA 2G, you can ...
See the other products
ESI GROUP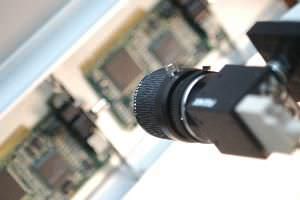 ... as a board level and software product. VisionGauge® OnLine software and systems includes a full year membership to the renewable VisionGauge® OnLine Annual Support and Update Program, which entitles ...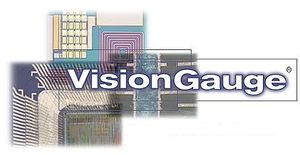 VisionGauge® is a powerful and easy-to-use machine vision and image analysis software product that will let you capture, manipulate, analyze, store and output images and data. It can be used to: -Carry out many different ...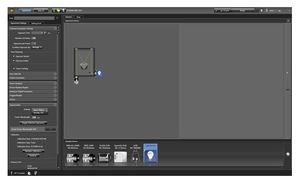 data acquisition software
LightField® 4.5
From the world leaders in optical spectroscopy and CCD/EMCCD/ICCD technology comes LightField, an all-new 64-bit data acquisition platform for spectroscopy and imaging. LightField combines complete control over Princeton Instruments' ...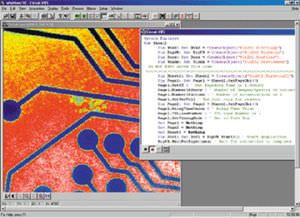 image analysis software
WinView
... Windows® software package for digital imaging. WinView provides comprehensive image acquisition, display, processing, and archiving functions so you can perform complete data acquisition and analysis without having to ...

From Full-Featured Metrology Solutions to Statistical Process Control and Fitting Software, RAM Optical has all of the software you need to get the most out of your RAM Optical System!