... multi-site structure* automatic clock synchronization multi-user management with authorization structure at hardware and software Level 4 default languages after login: Dutch, English, French, and German bandwidth visualization configurable ...

Integration of third-party hardware. In case of the controller software of the various equipment is written and implemented by third parties, the Software Development Kit supplied. Description Program ...

management software
CLARiSUITE
Videojet's CLARiSUITE Code Assurance Solutions help ensure that the correct code is applied in the correct location on the correct product and packaging. How does Code Assurance work? Featuring centralised message management and printing ...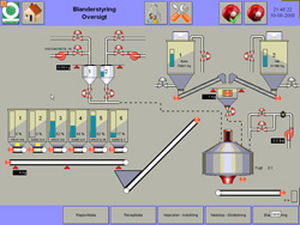 fibo intercon's electrical controls make it possible to control and monitor all processes and components in the dosing and mixing system. The electrical controls have a PLC control unit and can be manually as well as automatically ...

warehouse management (WMS) software

Virtual MRI Data Acquisition and Image Reconstruction Software (VMRI), is a newly developed NMR teaching software which can simulate the whole MRI process, including basic imaging sequence, data acquisition, ...

The software TelDia® can be installed on a common PC. Coupled to its modem for USB port and to a simple analog telephone line, this software allows you to easily keep under control a large fleet of emergency ...

Software which allows reading and archiving data from devices. Cooperation with devices equipped with Modbus RTU and Modbus TCP. Cooperation with devices equipped with port: RS485 with Modbus RTU protocol and Ethernet ...

CONTROL is our unified software platform capable of controlling all our laser from one single system. Multiple lasers and filtering accessories can be controlled from the same interface and you can even mix SuperK, aeroPULSE ...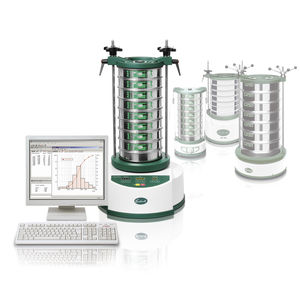 particle analysis software
SIEVEWARE
SieveWare, the software for particle size analyses, exceeds manual evaluation in many aspects, due to the fact that the software is able to automatically control the necessary measurement and weighing ...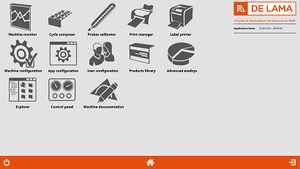 De Lama's Control Systems are designed to satisfy the plants automation requirements granting the working cycle complete repeatability. The control systems have an intuitive and usable interface and they don't need a particular basic ...

monitoring software
hs 3000 PC , hs 3000 PC-PT
PC-software for device configuration, process monitoring and external process documentation in accordance with ISO 11607-2.

The first one to offer datacenter managers the ability to automatically manage Switched CDU power outlets based on key operating parameters, including temperature, in-feed load, and UPS power status. Each outlet may be controlled by one ...

data archiving software
LUMEL-PROCESS
The LUMEL-PROCESS program is a modern system of integration and data presentation. The program enables the creation of control and measurement applications by the user, for industrial installations, intelligent buildings, gas industry, ...

monitoring software
PowerVis
PowerVis software is dedicated to power network parameters visualization, monitoring, archiving and reporting.The PowerVis program is destined to build telemetric systems for control and measurement applications in power ...

bending software
HACOBEND 3D
Hacobend 3D is an extensive offline production preparation package that has been developed for the preparation and processing of 3D products for press brakes. Your first produced part will be correct from the start! General features: - ...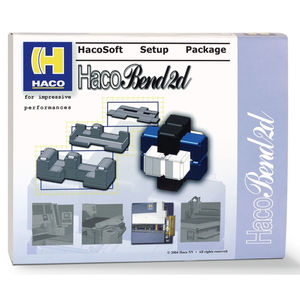 bending software
HACOBEND 2D
... This allows Haco to offer the speed and advantages, without the need of additional training on the software. Some features: - Windows based software. - Parametrical drawing of 2D profiles. - ...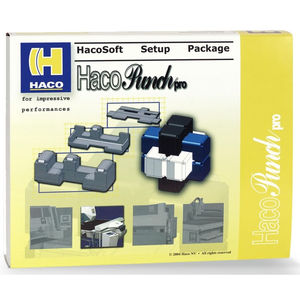 nesting software
HACO PUNCH
HACOSoft focusses on designing sheet metal nesting software, a key enhancement for punch, plasma, laser and bending machines, and coordinating the functionality between parts and nestings to improve your production time. The ...

visualization software
TestWork
TestWork is FuelCon's ergonomic software for automated operation and the visualization of complex battery or fuel cell test stations and assembly systems of our Evaluator product line. TestWork stands for: - Intuitive ...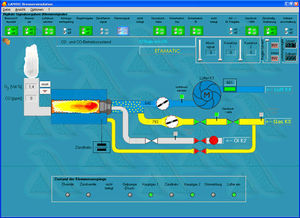 Software interface designed for the use in training programms and testing purposes Real time simulation O2- and CO-values Available in different languages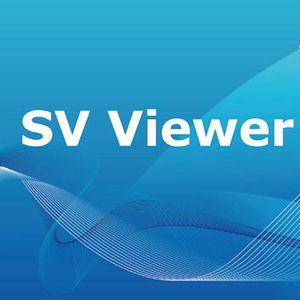 electrical calculation software
CSN® SV-Viewer
... Microsoft Excel Spreadsheet or in COMTRADE format. The .txt files can normally be handled by any spread-sheet-software; no special analysis software is required. The function Report generates an overview ...

safety software
Traffic Vision II
Developed by Digicon to monitor and manage traffic control equipment in real time. Traffic Vision II, used in conjunction with the Digicon Traffic Controllers, provides a complete solution to optimize the flow of vehicles and organize ...

Operator: It does not require daily operator intervention. Operators have instant access to traffic flow information, system status and faults to the level of a single lamp. Scats® adapts to the demands of traffic flow evolution. Traffic ...

simulation software
UNICALC
... quickly, reduce materials consumption in production , and improve process performance using Evatec's new "Unicalc" simulation software. The UNICALC Advantage for the complete BAK range Achieve best shaper design for ...

automation software
BASV series
The BASview is simple to install and use. A 10/100 Mbps Ethernet connection is all that is needed. Client features include animated graphic screens, scheduling, historical trending, runtime accumulation and alarm monitoring. BASview will ...