The Online Industrial Exhibition


measurement software
ImpaSax
ImpaSax is the best tool to acquire measured values and to generate reports and statistics for instrumented and not instrumented impact tests of pendulum impact testers and drop impact testers.FeaturesBeside the graphic display of measurement ...

measurement software
QualityPilot
WPM testing software Quality Pilot is applicable for almost all kinds of testing applications. It consists of basic software and over 70 user programs for tests of metal, plastics, textile, building materials, ...

simulation software
dynaSax3
The testing software dynaSax3 is especially conceived to operate customized testing machines.FeaturesThe operator window is clearly structured in functions. The testing software works under the operating ...

The KVM Control - Monitoring program is an on-line application for the KYTOLA® oil lubrication monitoring system. It provides on-line flow and alarm information from model SR oval gear flow meters. It is easy to install and offers reliable ...

visualization software
MAINT-SUPPORT360°
The MAINT-SUPPORT360 is an innovative maintenance program, exclusive of MANVIA, whose purpose is to provide sufficient support to the end-user technicians so that they are autonomous, minimizing external assistance, which, in addition ...

process control software
PFC
PFC (PressureForceControl) makes it possible to crimp pressure-sensitive work pieces, like for example fiberglass. Resulting is a stable connection that will endure extreme forces. PFC is based on the adjustability of the applied crimp ...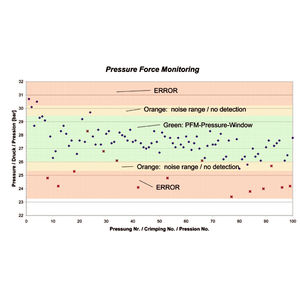 PFM gives you the option to achieve a substantial quality improvement - for a comparatively small investment of time and money. And here is how it works: After each crimp process with the PFM-Option the reached crimp value is shown. ...

technical data management software
UTS
UTS enables a comfortable article entry via the PC. The data can be entered in a set MS Excel-sheet and be transfered with UTS to the UNIMATIControl-B + TOUCH. Therefore it is possible to compare the data from a number of machines, ...

safety software
Traffic Vision II
Developed by Digicon to monitor and manage traffic control equipment in real time. Traffic Vision II, used in conjunction with the Digicon Traffic Controllers, provides a complete solution to optimize the flow of vehicles and organize ...

Operator: It does not require daily operator intervention. Operators have instant access to traffic flow information, system status and faults to the level of a single lamp. Scats® adapts to the demands of traffic flow evolution. Traffic ...

visualization software
NORIVIS 4
... intuitive visualisation software Intuitive visualisation software with comprehensive standard function templates Can be used flexibly thanks to web-based interface Easy to adapt to customer requirements Based ...

configuration software
SSV-1
SiteView is a PC based application works with Microedge data loggers for downloading, configuration and data analyzing and plotting. Its user-friendly graphic interface plus powerful functionalities fit both novice and advanced users. ...

development software
SSDK-1
SiteView Software Development Kit (SDK) is a .NET assembly (dll) used as a software driver/library of Microedge data loggers. Customers may develop their own Windows applications using the SDK to communicate ...

data acquisition software
Q-Soft
... customers at par to international requirements, Baker Gauges has developed Q-Soft a simple yet effective data acquisition and SPC software, which can be easily installed by anyone, ranging from a small workshop to a big ...

The perfect solution for monitoring and traceability of your welding activities. Product Advantages ✔ Unique identification number of each weld bead up to 4 billion ✔ Welding fault tracker due to control process system ✔ Statistics ...

energy management software
VADEV
The energy data management system VADEV® serves for automatic meter standing recording of current, gas, water and heat meters of various manufacturers. Different system networks can be recorded: Radio system Bus systems (LONWORKSTM, ...

energy management software
COUNTVISION
Energy management software Count Vision is the solution for industrial, branch companies and all those who must have their consumption under control. It serves to reveal energy saving potential and systematically implement. ...

energy management software
COUNTVISION CLOUD
CountVision Cloud allows you to run CountVision without the need for additional IT infrastructure and adapt the scope of the software to your requirements at any time. Operation is via a web browser. Safety: Your data ...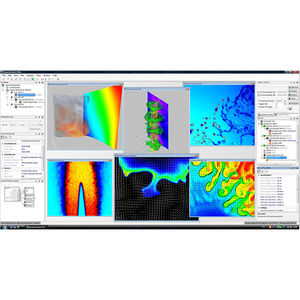 imaging software
DynamicStudio
DynamicStudio is the most user-friendly and comprehensive software platform for scientific imaging. The platform accommodates a range of methods and techniques within the field of fluid dynamics, spray diagnostics, particle ...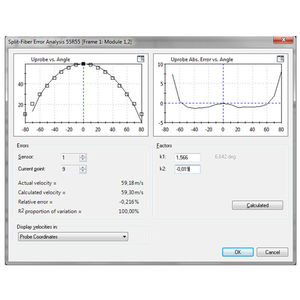 measurement software
StreamWare 6.0
Dantec Dynamics continues to improve its StreamWare software platform – the backbone across our portfolio of hot-wire anemometry measurement systems. With this StreamWare release 6.0, a number of new, improved and ...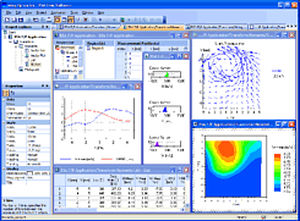 BSA Flow Software is the Windows software package dedicated Laser Doppler Anemometry (LDA) measurement. In combination with Dantec Dynamics' LDA processors and optical LDA systems, they provide integrated ...

analysis software
Istra 4D
Istra 4D is a dynamic,user-friendly software, specifically designed for simple and repetitive shearographic measurements, testing, analysis and evaluation. Designed by users, for users: Istra 4D features a convenient ...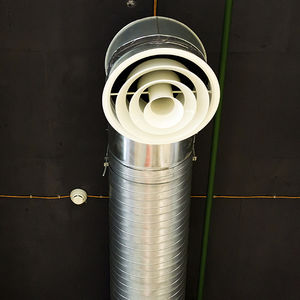 management software
ComfortSense 3.5
Dantec Dynamics has released an updated version of ComfortSense – the software platform used for the ComfortSense Mini, the ComfortSense Flow & Temperature, and the ComfortSense Thermal Comfort solutions. The ComfortSense ...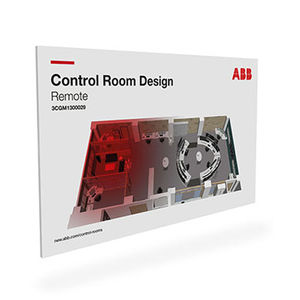 plant engineering software
Unique, modular, space-saving and ergonomic control room designs for critical 24/7 processes in any industry, utility or public facility. Our reference list is extensive and the designs can be applied to any integrated operation control ...

monitoring software
ConneXt Pro
... compliance status of each gas detector ConneXt Pro combines a permanent wireless infrastructure with portable gas detectors and software to give you a real-time view of gas readings, gas alarms, man-down status, your ...

visualization software
GDVS
A software and hardware solution to enable 24/7 remote access of your gas detection Real-Time information, GDVS provides unique flexibility and possibilities of customisation. With GDVS you can visualise the gas detection ...

configuration software
WeOS
... maintain. WeOS along with Westermo's robust hardware provides the world's most reliable network solutions. Continuous software validation ensures the highest quality Resilient secure multimedia network solutions ...
See the other products
Westermo

configuration software
WeConfig
Industrial network configuration toolWeConfig makes network configuration and maintenance more efficient, simple and reliable. Many hours of work can be saved in the initial installation, as well as in ongoing maintenance throughout the ...
See the other products
Westermo

data acquisition software
SR272
The SR272 Boxcar System software provides simplified data acquisition for the SR250 Gated Integrator and the SR255 Fast Sampler modules. With the SR245 Computer Interface module, it provides a complete pulsed data acquisition ...

calibration software
FIELDVUE™ ValveLink™
Fisher FIELDVUE ValveLink software allows your maintenance and operations personnel to monitor control valve health and performance online to improve reliability by spotting problems before they affect your process. This ...

monitoring software
Korenix NMS
Korenix NMS - Network Management Software Manage from central or remote office Auto network discovery, topology map, failure positioning Batch firmware upgrade, configuration backup/restoration Event handling ...

Remote Services from AMADA MIYACHI EUROPE are a complete hardware, software and support package for remote access designed for diagnostics, technical service, programming and data logging. The MIYACHI PECO Active Welding ...

process control software
Litronic MPS
... of overview beyond the whole operation. A two monitor is provided so that user will come up with real time solution. The software is a modular system with an upgradable standard industrial components. Plus, a language ...