The Online Industrial Exhibition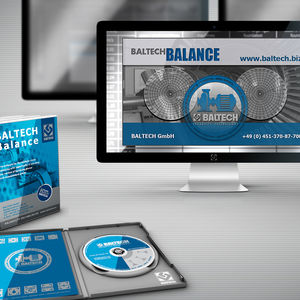 balancing software
BALTECH Balance Software
The BALTECH Balance software for a multiple plane balancing is intended to calculate balancing masses. This is the independent balancing calculator, which can be used with devices of any manufacturers. The software ...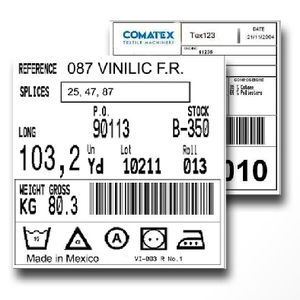 inspection software
QUALITY
QUALITY: FABRIC INSPECTION SOFTWARE AND LABEL PRINTING Software for the marking of the defects on the fabric with touch screen monitor. With database od costumer, article, defect ect; and automatic ...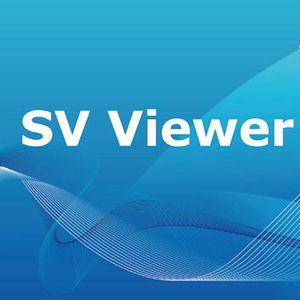 electrical calculation software
CSN® SV-Viewer
... Microsoft Excel Spreadsheet or in COMTRADE format. The .txt files can normally be handled by any spread-sheet-software; no special analysis software is required. The function Report generates an overview ...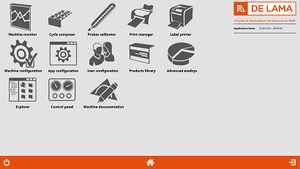 De Lama's Control Systems are designed to satisfy the plants automation requirements granting the working cycle complete repeatability. The control systems have an intuitive and usable interface and they don't need a particular basic ...

Our advanced fluorescence lifetime imaging software ships with the LIFA and offers a complete solution for your FLIM experiments. From image acquisition to data analysis, LI-FLIM makes every part of the process fast and ...

programming software
Hacobend 3D
Hacobend 3D: The fastest offline bending software you'll ever seeHacobend 3D is an extensive offline production preparation package that has been developed for the preparation and processing of 3D products for press brakes. ...

programming software
Hacobend 2D
... fastes bending software on the marketHACOBend 2D has the same layout and functions as the Fastbend 2D and Fastbend 3D controllers. In this way haco can offer the speed and advantages, without the need of additional training ...

nesting software
Haco Plasma
Plasma cutting software equipped with all necessary tools to use your plasma machine to the fullestHACOSoft focusses on designing sheet metal nesting software, a key enhancement for punch, plasma, laser ...

nesting software
Haco Punch
Punching software equipped with all nessesary tools to use your punching machine to the fullestHACOSoft focusses on designing sheet metal nesting software, a key enhancement for punch, plasma, laser and ...

machining programming software
Haco Laser
The HacoSoft Cad module equipped with basic drawing aids, and some special functions to help you avoid open contours and double lines. Importing from dwg and dxf and optional 3D importing and unfolding. This module is identical for ...

measurement software
ImpaSax
ImpaSax is the best tool to acquire measured values and to generate reports and statistics for instrumented and not instrumented impact tests of pendulum impact testers and drop impact testers. Beside the graphic display of measurement ...

measurement software
QualityPilot
WPM testing software Quality Pilot is applicable for almost all kinds of testing applications. It consists of basic software and over 70 user programs for tests of metal, plastics, textile, building materials, ...

simulation software
dynaSax3
The testing software dynaSax3 is especially conceived to operate customized testing machines. Features The operator window is clearly structured in functions. The testing software works under the ...

data display systems software
SecurScan
... SECURESCAN DATA UPLOAD SOFTWARE comes complete with: Barcode scanner Connecting cable Barcode designer software MPC_E Download sealing parameters software Simple and Error Free packaging, ...

monitoring software
OPERAV2
... ISP Opera ™ software; remote monitoring of event recordings via HEEP-3000 RTU can be done by up to 8 users. It will suffice to transfer the Station ID and IP address specified in the HEEP-3000 configuration to the ISP ...

management software
ecoNRJ-Management
The «ecoNRJ-Management» application is the solution you need to master the energy of your electrical installations : Availability of equipment in real time Management and forecasting of energy needs Energy balance Fault alarming system

monitoring software
GEMPRO
GemPro is the software used to configure, to monitor and to control the GemStart5 numerical thermal protection relay. GemPro is compatible with standard PC with Windows® XP, 7 or 8 operating system. Connection to the ...

... the well proven WINDOX application software and incorporates our collective particle sizing expertise into a user-friendly and forward-thinking framework. PAQXOS is realised as a powerful, network-ready 64-bit software ...

analysis software
PIT W Pro
The PIT-W software is available in the Standard PIT-W and Professional PIT-W Pro versions. The Pile Integrity Tester (PIT) instrumentation is supplied with PIT-W Standard. This version analyses the acquired data with ...

CAPWAP Pile Dynamics software estimates the load bearing capacity of foundation components and the distribution of forces and tensions along the pile's barrel. The program analyses the force and speed values acquired ...

The Ectha-R application was developed by DRC to facilitate the loging of data acquired on site. Ectha-R quickly displays and saves the acquired rebound index values in digital form. It can enter data both manually and automatically, using ...

communications software
Tritex®
... storing measurement data, Communicator software also has the option to store the time, date and an identifying label for each measurement. In addition, various settings within either gauge can be changed from the software ...


The KVM Control - Monitoring program is an on-line application for the KYTOLA® oil lubrication monitoring system. It provides on-line flow and alarm information from model SR oval gear flow meters. It is easy to install and offers reliable ...

visualization software
MAINT-SUPPORT360°
The MAINT-SUPPORT360 is an innovative maintenance program, exclusive of MANVIA, whose purpose is to provide sufficient support to the end-user technicians so that they are autonomous, minimizing external assistance, which, in addition ...

data acquisition software
Q-Soft
... customers at par to international requirements, Baker Gauges has developed Q-Soft a simple yet effective data acquisition and SPC software, which can be easily installed by anyone, ranging from a small workshop to a big ...

energy management software
VADEV
The energy data management system VADEV® serves for automatic meter standing recording of current, gas, water and heat meters of various manufacturers. Different system networks can be recorded: Radio system Bus systems (LONWORKSTM, ...

energy management software
COUNTVISION
Energy management software Count Vision is the solution for industrial, branch companies and all those who must have their consumption under control. It serves to reveal energy saving potential and systematically implement. ...

energy management software
COUNTVISION CLOUD
CountVision Cloud allows you to run CountVision without the need for additional IT infrastructure and adapt the scope of the software to your requirements at any time. Operation is via a web browser. Safety: Your data ...

... Guyson has invested in training in the use of Teach Pendant programming, as well as the latest in robot motion programming software. Our off-line CAD/CAM-based systems generate extremely precise tool paths, so the surface ...

CAD/CAM data exchange software
Fastest creation of optimal toolpathThe most salient feature of FFCAM is high-quality machining tool path, ensuring high quality finishing surface and reduction of polishing processes