How to choose this product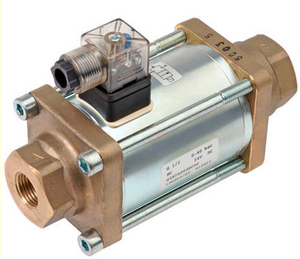 A solenoid valve mechanically opens and closes a fluid circulation system via an electric actuator. Its two components are the solenoid and the valve. The solenoid transforms electrical to mechanical energy, which in turn mechanically opens or closes the valve.
Applications
These devices are used to cut off flow, adjust, distribute or mix fluids.
Technologies
Such valves are characterized by three criteria: their equilibrium condition (mono- or bistable), the number of ports and positions, and whether they operate on AC or DC current. Some are either entirely open or closed, while others feature intermediate positions to control flow rate.