The Online Industrial Exhibition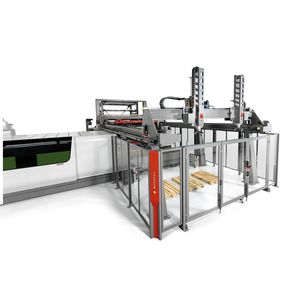 automatic sorting system
BySort
The upgrade for the fully automatic sorting of parts - Increase the processing quality. Automated unloading of the completed cut parts enables safe and careful material handling on your ByTrans Cross - Increased level of automation ...

• Electrical pusher for PCB insertion into magazine • Electrical expeller for automatic PCB insertion in line • Extended SMEMA interface • Good/bad sorting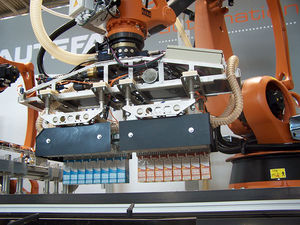 automatic sorting machine
Fully automatic sorting installation The AUTEFA Solutions fully automatic sorting installation has been developed for companies which produce products sort by sort and deliver it mixed in a carton or tray. The repacking process is working ...

sliding shoe sorter
FlexSort SL2
Throughput: 400 p/min
... rate that matches other sliding shoe sorters. Other significant attributes include advanced shoe design, automatic variable speed control, and the omission of end drive and oily chain loops on both sides of the sorter. ...
See the other products
DEMATIC

sliding shoe sorter
TRAXORTER
TRAXORTER is dubbed as a class leading baggage sorter with controlled baggage. It jogs at a speed of 2m/s and can handle an impressive 6000 trays per hour. Traxorter is enclosed by a deck and boasts the best tracking ...
See the other products
VANDERLANDE

Chaotically arriving part streams are automatically buffered, newly arranged, and provided in sorted order by the sorting line. Idle times are virtually excluded. Material flow without searching times and with high transparency Optimum ...

Alleviate accumulation issues with a Powered Divert, an ideal solution for non-rigid and bagged products. The Powered Divert sorting and merging option is especially useful for non-rigid items, such as bagged product. It is also valuable ...
See the other products
SpanTech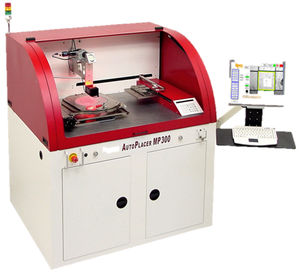 optical sorting machine
MP300
Automated Die Sorting AutoPlace MP300: Automatic Die Handling, Ejectoring & Sorting System Fully automated pick and place Designed for automatic die sorting from wafer maps, including multi-project wafers (a.k.a. "pizza ...

A loose stack of newspapers or magazines entering the unit is distributed according to program settings. A bundle is either conveyed straight past the machine or diverted at an angle of 90°. The bundles are diverted by means of a cylinder ...

sliding shoe sorter
IntelliSort HS
Throughput: 400 p/min - 650 p/min
Industry-leading sliding shoe sorter designed for the highest throughput rates and gentlest product handling backed by the best available warranty coverage. Patented "soft touch" divert system provides high-speed, ...
See the other products
Intelligrated

automatic sorting system
OSR Shuttle™
... a result, the OSR Shuttle™ Sorter fits right into KNAPP's all-in-shuttle concept. The OSR Shuttle™ Sorter is ideally suited for omni-channel and multi-channel applications. Flexible and scalable The ...
See the other products
KNAPP

Standard-Knapp's Bottle Laner is engineered to handle a variety of bottles, as well as non-round and unstable containers, making it ideal for bottle packing applications in the food and beverage, household chemical and personal care industries. ...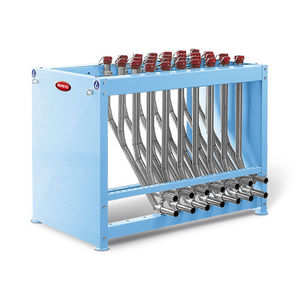 TLCS manual sorting units - Modular and easily expandable construction - Stainless steel anti-wear comb connections featuring quick pipe connectors - Control units with control and decoding (optional)
See the other products
Moretto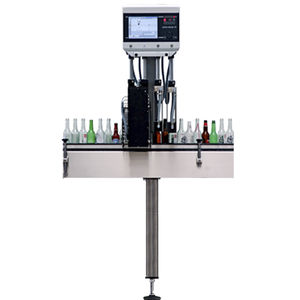 optical sorting machine
SX
... line is impaired if there is a mixed supply of empty glass / PET bottles. The HEUFT SX puts things right. The bottle sorting unit examines returnable containers closely and only allows those to flow into production ...
See the other products
HEUFT SYSTEMTECHNIK

Throughput: 200 p/min - 400 p/min
Cap Sorter with horizontal rotating sorting disc, diameter 1200mm. - Pick up of the caps by means of a vacuum wheel Capacity: 200 - 400 caps per minute

optical sorting machine
visiSort-T
Throughput: 80 p/min - 800 p/min
The functional principle of visiSort-T is based on a turntable that feeds individual parts to test stations. This concept is characterized by a high test speed and also allows parts to be tested on the underside through the glass. visiSort-T ...
See the other products
Visicontrol

optical sorting machine
Blizzard
The Blizzard free fall pulsed LED camera sorting machine is the most ideal and cost effective optical food sorting machine for the IQF (frozen) vegetable and fruit processing industry. The Blizzard provides ...
See the other products
Tomra

The pre-shredded material is sorted via a belt sorter that can be easily integrated into the complete plant concept.
See the other products
Vecoplan

rotary sorting system
Z-24
The Z-24 cap sorter has been designed to orientate flat caps without a vertical tamper evident pull tab. This cap feeder sorts sizes ranging from 24mm - 63mm with ranging speeds up to 450 caps per minute, but speeds are ...
See the other products
Fogg Filler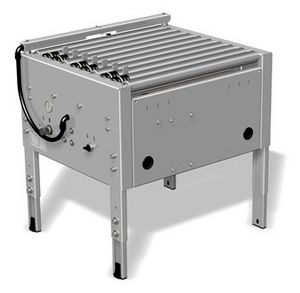 The items are pushed by means of "fingers" that are led up between the rollers. The "fingers" then return to their position under the top edge of the rollers. SP-502 is available in right-hand and left-hand versions. If reversal of ...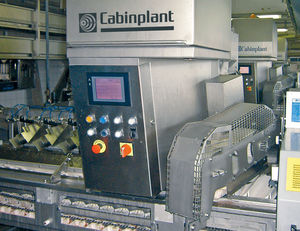 Throughput: 300 p/min
Camera-operated fish sorting system for existing filleting line: The Cabinplant vision system is designed for the surveillance of product infeed to Baader or VMK filleting machines. The system can be used for species ...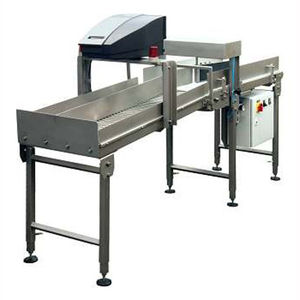 Throughput: 120 p/min
As finish of a complete solution the two-channel-sorter builds pre-set package units and guarantees maximum efficiency for the packing of the ready labelled packages to the boxes.
See the other products
ESPERA-WERKE

Designed for closures having a greater diameter than depth. Two versions are available, dependent on line speed and cap storage capacity: CA5 30 litre capacity CA12 40 litre capacity

pusher sorting system
max. 2 400 x 1 200 x 900 mm
Many parcel registration or data capture solutions on the market can only handle rectangular parcels. Caljan ParcelTrack is able to register the size of ANY parcel regardless of its shape. All parcels are managed in-line, making expensive ...