The Online Industrial Exhibition

Temperature: 1,100 °C
This temperature measuring device features a sheath and casing made of stainless steel, an eyelet made of nickel-plated brass and an aluminum-vee design. A class-B pt100 temperature ...

Temperature: -200 °C - 1,600 °C
... reliability with sensor contacting with measured media; • Corrosion resistance with full stainless steel materials; • Various customization available. Introduction Industrial thermal ...

Pt100 temperature sensor
8060
Temperature: -100 °C - 250 °C
The AMOT 8060 3-wire PT100 Temperature Sensor is a complete unit consisting of a platinum RTD, stainless steel well and NEMA 6 aluminum connection head. The sensor ...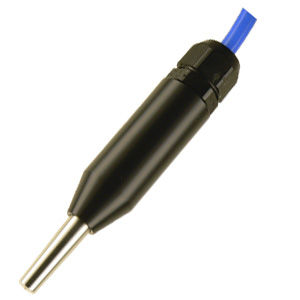 thermistor temperature sensor
Temperature: -5 °C - 45 °C
... sensor in both types of probe consists of a stainless steel cylinder containing the thermistor or Pt100 element. This sensor tip is fitted to a black plastic housing. Standard types of ...

Pt100 temperature sensor
PVPM-Pt100-OFS/10
Temperature: -30 °C - 105 °C
Temperature surface sensor PT100 for the measurement of the back surface temperature of the module under test, stainless steel housing, aluminium mounting ...

thermocouple
ScienceLine Temp 135
Temperature: -30 °C - 135 °C
... ScienceLine temperature sensors are designed for use with pH electrodes and other ISEs that do not have a built-in temperature sensor to ensure measurements are temperature ...

Temperature measurement with sheathed thermocouplesThe measurement of temperature is a very important element in many areas of research and industry. Using thermocouples is a well-known and proven method ...

RTD temperature transducer
7710
Temperature: -196 °C - 0 °C
The Model 7710 from GP:50 is a cryogenic temperature transducer, designed to provide high-reliability low-temperature measurements to-320°F (-196 °C) within a rugged, all-stainless steel ...