The Online Industrial Exhibition

circular vacuum suction cup
SM series
Diameter: 1 mm - 35 mm
Range of ap­pli­ca­tions Flat and slightly curved sur­faces Spe­cial fea­tures Suc­tion di­am­e­ter from 1 mm
See the other products
ZIMMER GROUP

circular vacuum suction cup
SGF series
Diameter: 6 mm - 130 mm
Range of ap­pli­ca­tions Flat and slightly curved sur­faces Spe­cial fea­tures Suc­tion di­am­e­ter from 6 mm
See the other products
ZIMMER GROUP

circular suction cup
NS series
Diameter: 10 mm - 100 mm
Range of ap­pli­ca­tions Flat and un­sta­ble sur­faces Spe­cial fea­tures Knobs pre­vent thin ma­te­r­ial being sucked in High sta­bil­ity
See the other products
ZIMMER GROUP

circular vacuum suction cup
SFk series
Diameter: 30, 24, 40 mm
... ap­pli­ca­tions Slightly curved, in­clined and un­even sur­faces Spe­cial fea­tures Com­pen­sates dif­fer­ences in height The suc­tion process cre­ates a lift­ing ef­fect
See the other products
ZIMMER GROUP

circular vacuum suction cup
V-SF series
Diameter: 10 mm - 85 mm
... applications Slightly curved, inclined and uneven surfaces Special features Compensates differences in height The suction process creates a lifting effect
See the other products
ZIMMER GROUP

Diameter: 5 mm - 62 mm
Suction cups allow the gripping (by use of a vacuum) and manipulation of a wide range of different objects regardless of their shape, appearance or weight. ENGRENAGES HPC has a wide range of suction ...

• Suction Cup Groups are realized in aluminum 6082 anodized league with silked effect • Junctions have a quick change system and are made in nickel-plated brass • All Suction Cup ...


bellows suction cup
Pxx series
Diameter: 1 mm - 200 mm
... available PCD Suction Cup with DVD, CD and Wafer handling cups vary from 28mm to 50 mm in diameter and the PCG 2.5 Belllow Suction Cup for increased ...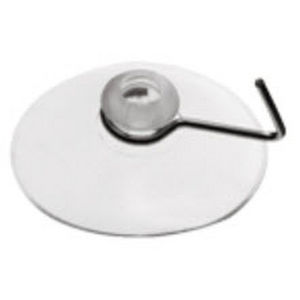 flat suction cup
071 series
Diameter: 35, 38, 50, 30 mm
This Polyvinyl chloride made product has natural color and ideal for demonstration and business uses and comes with eye, channel or metal clasp specially made for window exhibits.

Diameter: 1 mm - 250 mm
... immediate environment No time-consuming cleaning of the workplace Simple handling:connect the vacuum cleaner suction hose, the suction cup sucks itself onto the surface Adheres securely ...