• Suction Cup Groups are realized in aluminum 6082 anodized league with silked effect • Junctions have a quick change system and are made in nickel-plated brass • All Suction Cup Groups are built ...

Diameter: 5 mm - 62 mm
Suction cups allow the gripping (by use of a vacuum) and manipulation of a wide range of different objects regardless of their shape, appearance or weight. ENGRENAGES HPC has a wide range of suction cups ...

bellows suction cup
M/58400 series
Diameter: 10 mm - 150 mm
This out of the ordinary vacuum bellows cup is highly recommended for any and all applications where level compensation is a much specified requirement. This innovative vacuum bellow ...

flat suction cup
M/58300 series
Diameter: 6 mm - 150 mm
This flat vacuum cup is recommended where nominal movement is needed for malleable materials. It utilizes a vacuum as its medium and features several distinct characteristics including ...

bellows suction cup
max. ø 200 mm | Pxx series
Diameter: 1 mm - 200 mm
... available PCD Suction Cup with DVD, CD and Wafer handling cups vary from 28mm to 50 mm in diameter and the PCG 2.5 Belllow Suction Cup for increased compensation, delicate touch and flexible ...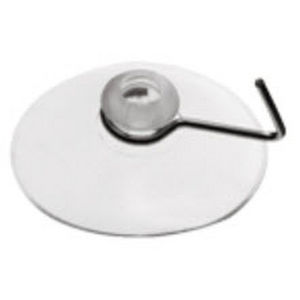 flat suction cup
071 series
Diameter: 50, 35, 30, 38 mm
This Polyvinyl chloride made product has natural color and ideal for demonstration and business uses and comes with eye, channel or metal clasp specially made for window exhibits.

Diameter: 1 mm - 250 mm
... immediate environment No time-consuming cleaning of the workplace Simple handling:connect the vacuum cleaner suction hose, the suction cup sucks itself onto the surface Adheres securely on various ...