How to choose this product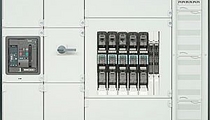 Switchgear is a term used to describe a combination of electrical control, protection and measuring devices used in high-, medium- and low-voltage electrical systems.
Applications
Switchgear can be used in both primary and secondary distribution networks to control power from power plants and power supply companies. It is also found in industrial applications such as the mining industry, steel works or paper industry, offshore platforms and ships.
Technologies
Switchgear configuration depends on function. Arc insulation is by air, gas, oil or vacuum. Switchgear is designed for either outdoor or indoor use, depending on the configuration of the installation.
How to choose
When requesting an estimate, be sure to specify the type of distribution network in which the switchgear will be used.