The Online Industrial Exhibition

external threading tool
SER/L-H series
Properties and application: Threading tool Clamping system S

internal threading tool
SINR series
Our Threading Tool and Internal Threading Tool have been sold over 30 countries. We are confident that the internal threading tool, ...
See the other products
Echaintool Industry Co., Ltd.

Internal threads are cut with tap and wrench. The tap is the cutting tool, also available in a range of sizes and thread types. The wrench is the handle used to turn the die and is available in two types: bar handle and tee handle.

external threading tool
HCT , THT series
BuTech hand tools are designed to permit on-site end preparation for tubing. The coning tool uses a precision collet to maintain concentricity between the tube and the cutter blades. This unique feature ...
See the other products
BuTech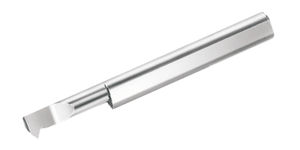 internal threading tool
IT, ITL series
Shank Diameter: -.0001 "-.0003" Minimum Bore Diameter: +.000"-.005" Maximum Bore Depth: +.050"-.000" Overall Length: +1/64"
See the other products
MICRO 100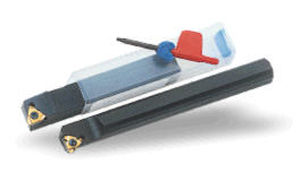 The second is for the Type-B inserts, a combination of ground profile and sintered chip-breaker threading inserts. Unlike most other manufacturers' inserts, this combination ensures consistent high quality thread, precise ...
See the other products
Carmex Precision Tools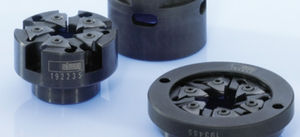 external threading tool
max. 0.04 mm | WEP
As a specialist for form tool systems, Schwanog has perfected thread whirling due to convincing process safety and excellent chip control. Schwanog is setting new standards in terms of reducing costs and increasing productivity. The ...
See the other products
Schwanog Siegfried Güntert GmbH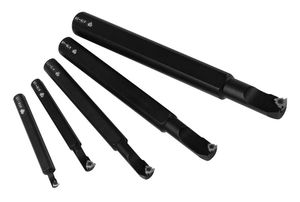 internal threading tool
ATB series
Aloris ATB Series threading bars can be used for internal right or left-handed threading. Available in five sizes, these bars accomodate standard triangular-shaped throwaway inserts in a hardened seat. ...

internal threading tool
1917 series
Tools for turning inside with indexable inserts are already available from Ø 6 mm. And of course we still manufacture the good old toolbit here on our premises.
See the other products
ALESA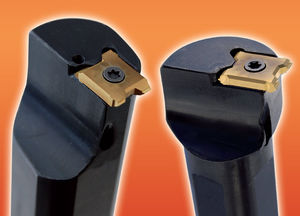 external threading tool
QuadCut®
... lathe. The tool is stationary and the part is moving in a Swiss type lathe. This type of lathe is normally equipped with many tool holders in a limited space. It is preferable if the inserts can be loosened ...
See the other products
Scandinavian Tool Systems


... applications, Euskron offers the following ranges: Cartridges Exterior turning Interior turning Threading Parting off and grooving Brazed tools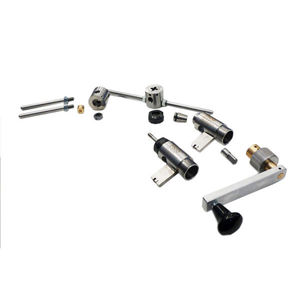 external threading tool
ATTREZZATURE PER LA CONIFICA E LA FILETTATURA DEI TUBI HP
Thanks to the twenty-year experience in the industry of very high pressure, Multi-Coupling System® can supply the correct product according to the needs of the customer. The distribution schedule includes very high pressure quick couplings ...
See the other products
Multi-coupling-system