The Online Industrial Exhibition

tubular heat exchanger
TBR series
Temperature: 870 °C
The 545 which is manufactured by ECLIPSE is a tubular heat exchanger that has been developed to provide efficient, and reliable performance specifically on retrieving heat ...
See the other products
ECLIPSE

tube-tube heat exchanger
HE series
Operating pressure: 28, 21.5 bar
The HE heat exchanger, engineered by Danfoss, is ideally designed for refrigeration industry, due to its sub cool effect on the cooling liquid. Its sub-cooling mechanism provides standard performance ...
See the other products
DANFOSS Refrigeration & Air Conditioning

Bowman marine heat exchangers. There are three techniques used for water-cooled marine petrol and diesel engines, which include direct cooling, heat exchanger cooling ...
See the other products
Bowman

finned tube heat exchanger
Operating pressure: 613 bar
Temperature: 400 °C
Power: 5,000 W - 45,000 W
This air cooled heat exchanger is utilized in refineries, gas, petrochemical, and chemical plants. They are customized for customers' requirements in complex installations, critical applications and tough ...
See the other products
Alfa Laval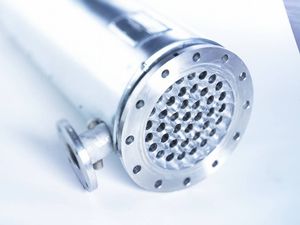 The Bulk-X-Change Heat Exchanger from Coperion provides heating and cooling applications for independently-flowing solid bulks. It is available in various configurations (according to the composition ...

shell and tube heat exchanger
EC series
... distillation ranges of any composition Its design is plain and permits to achieve great exchange areas with a small bulk. This exchanger can also be designed to serve as a heater or and evaporator.
See the other products
De Dietrich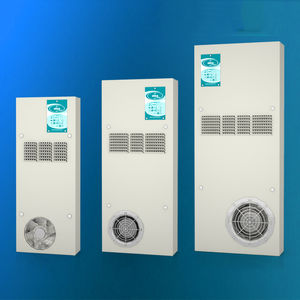 finned tube heat exchanger
MSP PH, TH series
Power: 17, 40, 60 W
The air-to-air heat exchanger , exploiting the principle of thermal conductivity of a finned aluminum coil, removes heat from a cabinet. The exchange takes place as air flows (inside ...
See the other products
MKS S.r.l. - Società unipersonale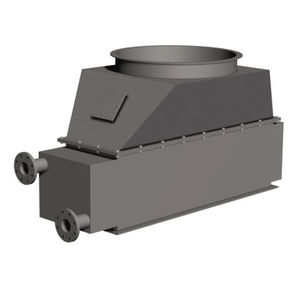 Flue-water heat exchanger made up of steel or stainless steel tube divided into serpentine groups. Isolated case, arranged with conic connections to chimney and directly integrate on the boiler top flue ...

shell and tube heat exchanger
WDK series
Operating pressure: 16, 120 bar
Temperature: 95, 160 °C
Power: 10,500 W
Features WDK5120 heat exchangers are used to cool process/barrier fluids in seal supply circuits. The heat exchanger has a wound double helix around the guide tube. ...
See the other products
EagleBurgmann

Heat Exchanger For Gas Cooling Based on more than 30 years of experience, the air-to-air heat exchanger is a proven product for handling clinker cooler excess gas. Key ...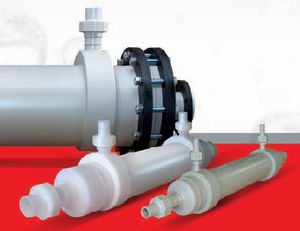 ... fit Asahi Piping Systems Heating/Cooling media does not wear directly on process tubing High coefficient of heat transfer Custom designed to meet customer needs Mini-PTFE/PFA designs from 1ft2 ...

tubular heat exchanger
SU series
The SU Heat Exchanger is an instantaneous type, designed to heat liquids with steam. No space-wasting, expensive storage tank is needed. Although the SU is used for heating many types ...
See the other products
Bell & Gossett Domestic Pump

heat exchanger with spiral tube
AKG de­signs and man­u­fac­tures heat ex­chang­ers for nearly all well-known com­pres­sor man­u­fac­tur­ers. Both for oil and water in­jec­tion and oil free dry-run­ning air-cooled screw and pis­ton com­pres­sors, ...
See the other products
AKG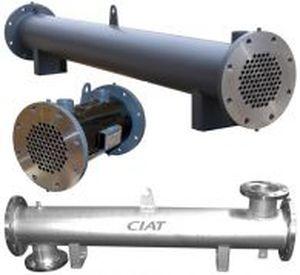 tubular heat exchanger
FSH
Operating pressure: 0.5 bar
Use : Cooling or heating of all gases in dehumidification applications Description : Corrugated or smooth straight tubes Without water expansion chamber (G11 type) AISI 316L stainless steel gas contact Other sections: steel Option: ...

... steel or stainless steel. M.J. Patel fabricates 'U' Tube heat exchangers which are used in fertilizer plants, petrochemical and power project complexes. Fabrication of U-Tubes for Heat-Exchangers ...

tubular heat exchanger
SICABON®
Operating pressure: 16 bar
Temperature: -40 °C - 230 °C
... high end product line of silicon carbide (SiC) heat exchangers. SiC is one of the hardest materials available. Combined with a high thermal conductivity, this feature makes it a perfect choice for the ...
See the other products
SGL GROUP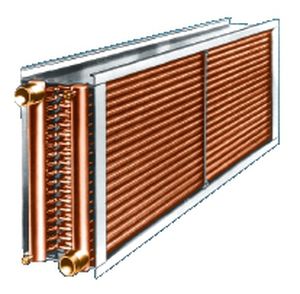 tubular heat exchanger
Aerofin® C series
Standard 5/8" OD tube coil for heating and cooling Type C coils are the standard spiral fin water coils, used for both heating and cooling applications. A typical latent and sensible cooling load requires from 4 to 12 rows of aluminum ...
See the other products
Aerofin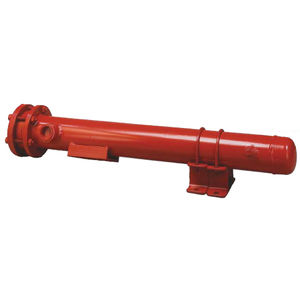 shell and tube heat exchanger
... . DescriptionThe Armstrong Shell & Tube heat exchangers provide dependable, efficient heat transfer in various applications ranging from HVAC to industrial installations. Armstrong Shell ...

tube-tube heat exchanger
ICOFIX
ICOMATEX CHANGES THE WAY TO FINISH KNITS WITH ICOFIX Nowadays, the heat setting process of the knitted fabrics is complicated and expensive for the following and main reasons: Inappropriate shrinkage after the dyeing ...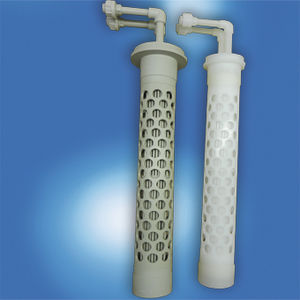 Suspended and Plug in Heat Exchangers - The Compact One Our suspension or plug in Heat Exchangers are made of Moldflon™ PFA, ECTFE, PVDF or PP, and represent a special ...
See the other products
Polytetra GmbH

Heat exchangers (coils), depending on the solution in the tank, they may be built in steel, stainless steel, lead or titanium. The shape of the coil varies according to the form and dimensions of the tank.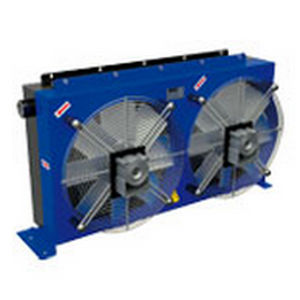 finned tube heat exchanger
HS
100% personalized heat exchangers and coolers. Compatible with oil, diesel, water/glycol.

shell and tube heat exchanger
HEX
Sterile Heat Exchangers HEX Sterile heat-exchangers are shell and tube heat exchangers designed for the pharma industry. Since pharma ...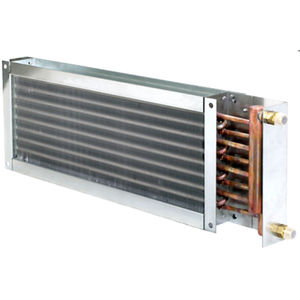 multi-tube heat exchanger
WT
Operating pressure: 16 bar
Temperature: 100 °C
Power: 0.4 kW - 117 kW
FOR THE REHEATING OF AIRFLOWS IN RECTANGULAR DUCTING Rectangular hot water heat exchanger for the reheating of airflows, suitable for VAV terminal units Type TVR, TZ-Silenzio, TVJ or TVT, and mechanical ...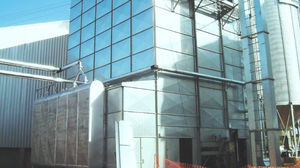 finned tube heat exchanger
With applications in several industrial and drying processes, they are a vital component for a clean, fast and safe drying process. With a high level of precision, they are used, for instance, to dry coffee, soybean, corn, haricots, ...