The Online Industrial Exhibition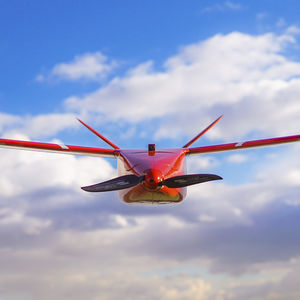 Payload: 0.6 kg
Endurance: 3 h
Amongst the very few drones dedicated to GIS data collection, the AVEM is unique thanks to its outstanding imagery quality, its BLOS certification and its ease of use.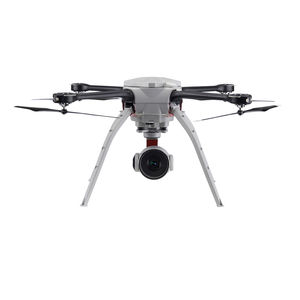 Endurance: 50 min
Designed to military and government specifications, the Aeryon SkyRanger™ sUAS airframe and integrated platform is based on successful customer exercises and missions around the world. Ideal for commercial, public safety and military applications
See the other products
Aeryon Labs Inc.

Payload: 0.3 kg
Endurance: 60 min
FoxySlim, Vertical takeoff airplane drone (VTOL) The smart little VTOL airplane drone FoxySlim is a fully automatic VTOL airplane drone created for long distance photogrammetric surveying. ...
See the other products
Hélicéo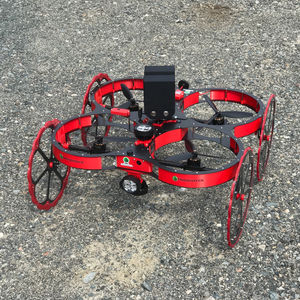 drone with tilting rotor
TILT Ranger
... technology, this drone is capable of scanning and mapping in GPS-denied areas. The drone operates at 2.4 GHz radio with circularly polarized antenna. It is capable of flying in non line-of-sight and total ...
See the other products
CLICKMOX

Payload: 1.8 kg
Endurance: 60, 36 min
... application in control, supervision and monitoring functions permits to improve the productivity in companies that operate with drone multirotor systems. For photogrammetry and topography applications, the system supports ...
See the other products
Embention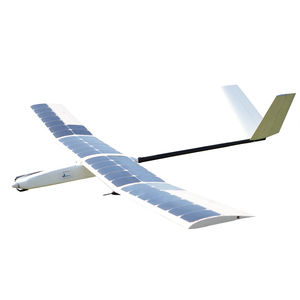 fixed-wing UAV
SB4 Phoenix
THE SB4 PHOENIX SOLAR-POWERED UAVThe SB4 is a fixed wing UAV providing actionable geospatial data collected over extensive areas. It is designed to cover a wide range of large scale missions : precision mapping, photogrammetry, ...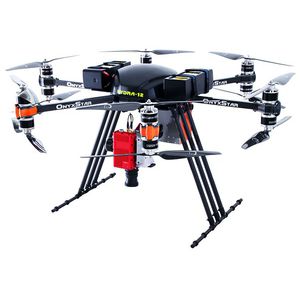 Payload: 12 kg
Endurance: 25 min
... specific sensors are still heavy. In such cases a drone with just enough torque to carry a pocket camera is just not enough. This is exactly why the OnyxStar HYDRA-12 was designed for. Heavy Lifter drone Designed ...
See the other products
Altigator

Payload: 200 g
Endurance: 20 min
Available payload : HD EO/IR camera Folded : 200x200x100 mm Unfolded : 600x600x100 mm Endurance : up to 20 min
See the other products
DIODON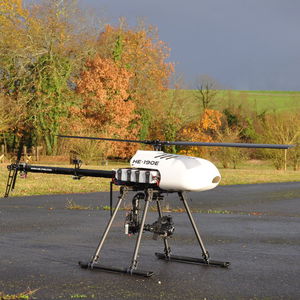 Payload: 16 kg
Endurance: 1 h
The HE190E is an electric UAV with a 2.2m rotor diameter, whose the propulsion is provided by a brushless motor. It's able to autonomously perform various task. It permits to load 16 Kg payload (including batteries) ...
See the other products
HELIPSE

Payload: 6 kg
The Hercules 5 can lift up to 13 pounds (6kg) during take-off.
See the other products
Dronevolt

fixed-wing UAV
Viper M-10
Payload: 5 lb
Redesigned in 2017, the new Viper M10 is larger, lighter and more efficient than ever. Completely modular in design, the nose cone and bottom fuselage sensor bays are easily swappable to fit multiple mission profiles. A new feature unique ...
See the other products
Saxon Remote Systems LLC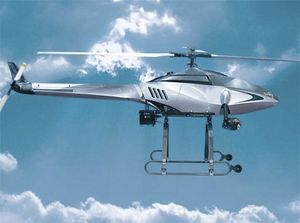 helicopter UAV
ZALA 421-02X
Payload: 25 kg
Endurance: 90 min
The Zala 421-02X provides minimum servicing, compared to other versions. The unit is suitable for use both in maritime, and land environments. It is suitable for monitoring forest fires, and police operations. It can also be utilized ...
See the other products
ZALA AERO

Payload: 800 g
Endurance: 12 min - 18 min
Thanks to the frontal gimbal mounted camera, the ALPSdrone AX4-PX/840 is the ideal UAV for professionals and the most demending applications. From land surveying and mapping, to contruction structural inspection, the ...
See the other products
ALPSdrone

octorotor UAV
TT1640S-TID-A
Endurance: 18 min
Thermal Inspection DRONE – UAV – AS Infrared Imaging System. This series of UAV is foldable, easy to carry and to be put into backpack with a foldable frame and convenient to close or ...

fixed-wing UAV
RemoEye-002A
Endurance: 60 min
The RemoEye-002B is a close-range mini-UAV from Uconsystem. It has a shoulder wing designed with constant chord center-section and tapered outer trailing-edges. It is integrated with pod and boom fuselage, a pusher engine, ...
See the other products
Uconsystem

Payload: 12 kg
Endurance: 1 h
KAYRYS, Gyro-X8* using drone technology and delta wing for professional use SlidX developed a Gyro-X8 using drone technology and delta wing for professional use. KAYRYS has technological specificities ...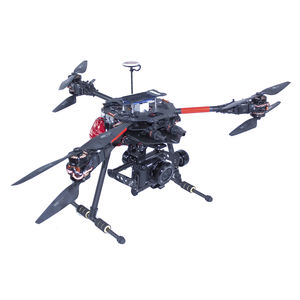 Endurance: 10 min - 15 min
See the other products
Dronesys

Payload: 0 kg - 2 kg
Endurance: 90 min
Quantum TRON is a professional and high-performing UAV offering outstanding efficiency and elegance. The system has been designed to flexibly, quickly and safely integrate different sensors in order to meet the needs ...

Payload: 7.26 kg
Endurance: 45, 60 min
SPECIFICATIONS Gross Weight 30 lbs Useful Load (Battery + Payload) 16 lbs Allowable Payload - With Full Endurance* 5 lbs Max Cruise Endurance - With Full Payload 60 Minutes Max Hover Endurance - With Full Payload 45 Minutes PAYLOAD ...
See the other products
Pulseaero

Endurance: 20 min
... MMK can dramatically improve turnaround times for volume data analysis while improving accuracy and lowering cost. Unlike drone systems designed for videography, the AV-900 MMK was designed from the ground up for precision ...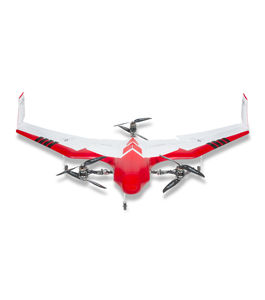 Payload: 0.7 kg
Endurance: 50 min - 59 min
When seconds count, a big open field with a permissive landowner is only minutes away ... on a super good day. Requiring only a 10x10 foot (3x3m) launch/recovery area, the FireFLY6 PRO is a practical solution that can be launched quickly ...
See the other products
Birdseyeview

quadrotor UAV
R4 Industrial
Endurance: 60 min
using proven Exabotix technology. All industrial inspection drone models use hot swap gimbals, and are designed to use dual sensors with simultaneous dual down links in HD/SD. All models feature Remote Zoom functionality ...
See the other products
R4robotics

quadrotor UAV
X-Star Premium
Endurance: 25 min
The X-Star Premium is a sophisticated yet amazingly easy-to-fly quadcopter, designed for superb aerial imagery. The 4K camera, integrated with a 3-axis stabilized gimbal, can record crystal clear Ultra HD videos or take 12 MP photos. ...
See the other products
Autel Robotics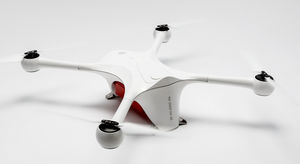 Payload: 0 kg - 2 kg
Matternet M2 is the new drone logistics system from Matternet. Featuring automatic payload and battery exchange capability, intelligent routing and monitoring, precision landing and intuitive command and control. The ...

fixed-wing UAV
Q-100 DATAHAWK
Endurance: 45 min
Inspired by survey professionals, the DATAhawk is a fully autonomous superior mapping drone from QuestUAV. Easy acquistion of accurate geodata for survey mapping and GIS professionals. Automatically convert your high-res ...
See the other products
QUEST UAV Ltd