The Online Industrial Exhibition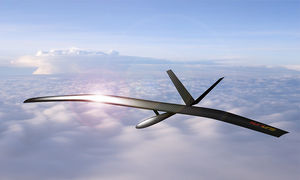 Payload: 2.5 kg
... advanced UAV design, UAV control software, PV power systems, and multi-functional skins to realize current and future products including a series of Sunlink UAVs and Sunfleet Communication ...

Payload: 2.18 kg
Endurance: 20 min
WORKING DRONES Not your average drone. Designed for commercial and industrial sectors, the AD1 is a multi-purpose aerial platform, packed with customizable features. Its distinct low-profile, compact and lightweight ...
See the other products
Actiondroneusa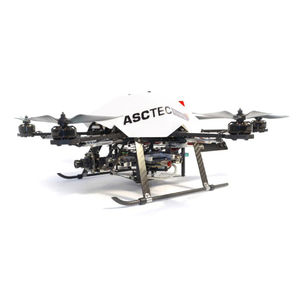 Payload: 0.6 kg
Endurance: 12 min - 14 min
The AscTec Firefly is the most advanced UAV of the AscTec Research Line. The hexacopter is redundant and offers the researcher vibration damped slots for various payloads. High quality production standards ensure that ...
See the other products
Asctec

fixed-wing UAV
Nova F7200
Endurance: 90 min
The Nova F7200 is the all-new workhorse of drone data collection tools. Leave behind flimsy foam and fragile plastic, and upgrade to a rugged composite construction that tackles the toughest jobs. Teamed with swappable ...
See the other products
Altavian

The S90 is designed for professional photography and video broadcast. With his gyrostabilized video payload, the S90 provides perfect image quality in all situations. Simple to use and quick to deploy, the S90 is a professional solution ...
See the other products
Novadem

fixed-wing UAV
DROP 'N DRONE
Payload: 0 kg - 1.8 kg
Endurance: 12 h
Airborne Concept's Drop'n Drone has the unique ability to be deployed directly from an aircraft in flight (plane or helicopter). This is of great importance in hostile or disaster zones. The Drop'n Drone ...
See the other products
Airborne Concept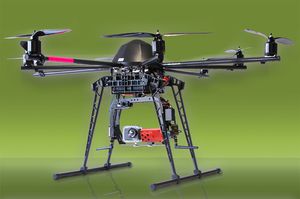 As a part of the continuous reforming of the agricultural work, terms such as Precision Farming and Farming 4.0 are getting more and more important. The analysis of cultivated fields are nowadays done with computerized systems by the ...
See the other products
Mikrokopter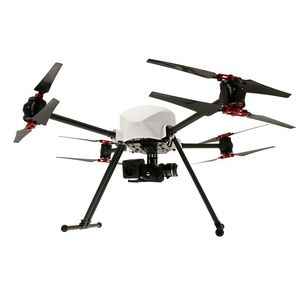 Payload: 0 kg - 2 kg
Endurance: 37 min
... professional drone has been designed in accordance to robustness, quality, versatility and efficiency fundamentals. Therefore, the OnyxStar XENA is a solution that fits professionals' requirements. onyxstar_xena_coax_foldable_pliable_uav_drone_plie_foldedFoldable ...
See the other products
Onyxstar

Payload: 1 kg
Endurance: 30 min
... ). Commonly, UAV-UAS-drones are unmanned aircraft with navigation and tasks managed by an on-board computer. Our RPA, FS-S3, is controlled in real-time by a remote operator via a triple-redundancy-secured wireless connection. ...

quadrotor UAV
RPAS MCFLY-HELIOS HL
Payload: 6 kg
Endurance: 1 h
MCFLY-Helios is a multifunctional Remotely Piloted Aircraft System (RPAS) which includes: Multirotor platform; Universal Payload; Ground Control Station. This system can lift payload up to 6 kg or fly 1 hour with lighter weight. Due to ...
See the other products
DroneTechnology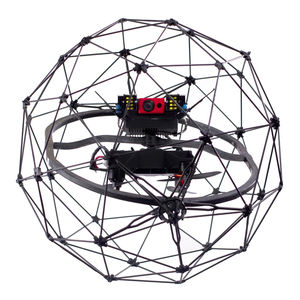 collision-tolerant UAV
ELIOS
Endurance: 10 min
... professionals. Allowing for the first time access to complex, cluttered or indoor places, Elios is unleashing the potential of UAVs in a number of applications where their use was previously too dangerous or simply impossible.

quadrotor UAV
PowerQuad I
... refined routing inspection unmanned aerial vehicle (UAV) with independent intellectual property rights, PowerQuad quad-rotor UAV is researched and developed by PowerVision. The unmanned aerial vehicle ...
See the other products
Powervision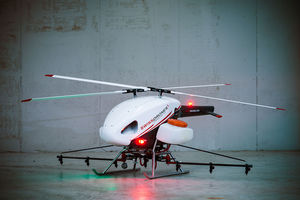 Payload: 0 kg - 50 kg
Endurance: 150 min
Our VTOL (Vertical Take Off and Landing) SDO 50V2" is a multi purpose, single engine unmanned helicopter system below 150 kg maximum take off weight, that can be operated within or beyond visual line of sight. The unique design features ...

Endurance: 40, 90, 25 min
... parameters in the real time. Landing is another strong point of EasyMap UAV. Ultra low speed flight and 'bullet-proof' construction makes it almost impossible to break.Our UAV is made of ultra strong ...

Endurance: 15 min - 20 min
Delta X is a helicopter-type drone made with composite materials, that has a vertical takeoff and landing. Its unladen weight of 5.8 kg allows to carry payloads until 1.5 kg. Delta X comes with an ICG® connection interface ...
See the other products
DELTA DRONE

Payload: 8 kg
Endurance: 5 h
People's Drone PD-1 UAS is a complete solution that consist of a light-weight 3 m wing span UAV platform equipped with a fuel engine, gimbal and ground control station. Other payloads are also available ...
See the other products
Ukrspecsystems

... rain except the waterproof Splash Drone. The Splash Drone fills this niche in the drone market by being completely waterproof. Similar to most regular drones non the market, the Splash ...
See the other products
SWELLPRO

Endurance: 12 h
The Transition is a next generation VTOL unmanned aerial aircraft, developed from the ground up as an advanced fixed wing system with the ability to take-off and land vertically, anywhere.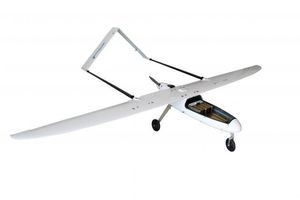 fixed-wing UAV
Penguin BE
Payload: 6.6 kg
Endurance: 110 min
Key Features Electric platform ready for payload and autopilot integration 110 minute endurance with 2.8kg payload 23 liters of payload volume Up to 6.6kg payload capacity Onboard 6V and 12V onboard power output Quick replaceable battery ...
See the other products
UAVFACTORY LTD.

Endurance: 25 min
Capture the future Ready-to-Fly, right out of the box Ultrasonic collision prevention 4K UHD 30fps, HD 1080p 120fps video / 12.4 Megapixel still camera 3-axis anti-vibration gimbal camera with full 360° rotation Retractable landing ...
See the other products
Yuneec

quadrotor UAV
HUMMINGBIRD
Payload: 200 g
Hummingbird is a small 4-rotor UAV designed for high-dynamic aerial control or multi-robot research. The quadrotor has a resilient carbon fiber frame, powerful motors, and a highly tune-able control system.
See the other products
Clearpath Robotics

Payload: 6, 4 lb
The Persistent Aerial Reconnaissance and Communications (PARC) vehicle system captures new heights in aerial reconnaissance. Thanks to CyPhy's patented microfilament system, the PARC is capable of aerial coverage and true HD footage for ...
See the other products
CyPhy Works

fixed-wing UAV
Ebee series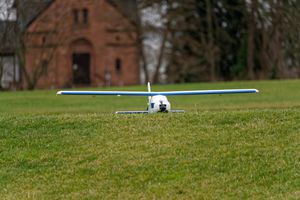 Endurance: 50 min
MAVinci SIRIUS pro is a fully integrated orthofoto UAS, which delivers orthofotos and three-dimensional elevation models with a high absolute accuracy of 5 cm (depending on the GSD down to 2 cm) without using ground control points. The ...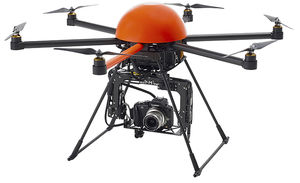 The combination of the compact size and a powerful load capacity make the HT-6 the entry-level flying drone for professional photoor heat imaging camera applications. Featuring six special electric drives, this hexacopter ...
See the other products
HEIGHT TECH GmbH & Co.KG