smart vision sensor
ROBO-PAL™
... The system employs a combination of sensors including ultrasonic, 3-D laser vision and a video camera. The ultrasonic sensor provides rough positioning of the robot with respect to the ...

object detection vision sensor
... OPB700 and OPB700ALZ sensors consist of an infrared emitting diode and a NPN silicon phototransistor, mounted side-by-side on converging optical axes in a black plastic housing. OPB701 and OPB701ALZ ...

smart vision sensor
Gocator Series
We live in a 3D world with manufacturing processes that demand high speed and highly accurate part inspection. Machine vision solutions designed to support automated production can be complicated to ...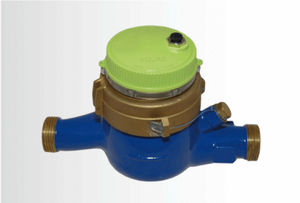 Cloud Storage, Download and Analysis The AMR Smart meter camera and data logger based on advanced OCR image recognition technology, easy snapping on existing meter without any modification or meter replacement. Built-in automatic meter ...

infrared vision sensor
SBSI
... reader SBSI-B Reads 1D barcodes and 2D matrix codes. Also hard-to-read codes and direct part marking Object sensor SBSI-Q Simple quality inspection 360° position tracking Quick ...

compact vision sensor
SBOx-M
Intelligent compact vision systems for diagnosis and monitoring of fast motion sequences.

color vision sensor
SBOx-Q
Intelligent cameras for precision positioning of axes, type identification, position detection and 2-D quality testing of moving and stationary parts.

The Vision Sensor from Hexagon Metrology is designed to measure the image processing for Optiv measuring machines. The measurements are performed without any contact with even the smallest features of ...