The Online Industrial Exhibition

wastewater pump
API 610 series
SPP Pumps range of API 610 products is engineered to meet the needs of your application and also the requirements of the latest edition of this industry standard. Installed globally, SPP Pumps provides ...
See the other products
SPP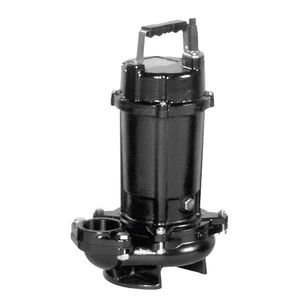 wastewater pump
DVS series
Flow: 6 m³/h - 60 m³/h
Power: 1.5 kW - 3.7 kW
... Semi-Vortex Impeller offers non-clog operation and allows pumping of foreign matter up to 70% of discharge size Easy maintenance PUMP TECHNICAL DATA Maximum temperature of the liquid: 40°C Max solids size for passage: ...
See the other products
EBARA PUMPS EUROPE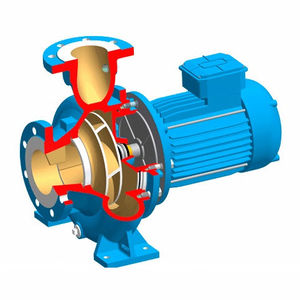 wastewater pump
CombiBlocHorti
Flow: 0 m³/h - 850 m³/h
Pressure: 0 bar - 10 bar
Head: 0 m - 105 m
Suitable forLow viscosity, clean or slightly contaminated and aggressive liquids• Compact, economic, space saving construction Low viscosity, clean or slightly contaminated and aggressive liquids• No shaft alignment required• Outstanding ...
See the other products
Johnson Pump

Flow: 60 m³/h
Power: 4 kW
Subaru OHC engine, Automatic low oil shut-off, 3 x hose clips, 2 x hose coupling, 1 x strainer, 1 x spark plug key
See the other products
ENDRESS Elektrogerätebau GmbH

Flow: 57 m³/h
Power: 0.18 kW - 7.5 kW
... centrifugal pump with mechanical seal ensures high efficiency with maximum flow rate that can reach 57 m3/h and pump out height of 47 m. The Carbide gasket is proven to be resistant wear. The pump ...
See the other products
SIEBEC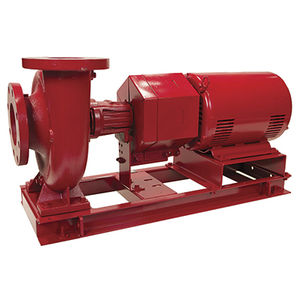 wastewater pump
e-1510 series
Pressure: 0 psi - 175 psi
... of its best-in-class 1510 pump – now called the e-1510– to provide the highest overall efficiency in the end-suction market for HVAC and plumbing applications. With the largest Efficiency Island compared to other similar ...
See the other products
Bell & Gossett Domestic Pump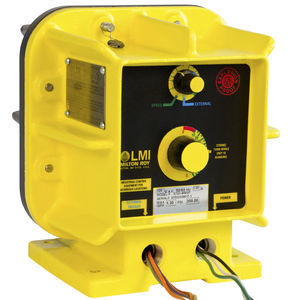 wastewater pump
E7 series
Flow: 1.3 us gal/h
Pressure: 25 psi - 300 psi
The Series E Metering Pump is designed for use in hazardous environments. It meets or exceeds all standards for Class I, Division I, Groups C and D; Class II, Division I, Groups E, F and G. The rugged, urethane coated, ...
See the other products
LMI Milton Roy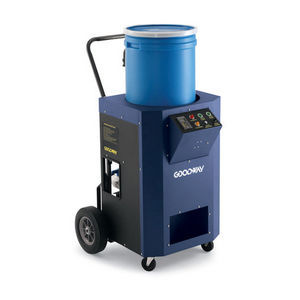 wastewater pump
3/4 hp | GDS-15-PH
Flow: 30 us gal/min
Up until now, users of scale removal chemicals have had to rely on rudimentary re-circulating pump systems that are awkward to use and require constant attention when operating. There has been a great need for a system ...

Flow: 1,000, 800 l/h
Head: 54 m
The PSH Series features an Immersion Pump, manufactured by Spandau Pumpen. It is specifically designed for fluid waste and heavily polluted media, filter systems and hydroclone filter systems applications. This tool is ...
See the other products
Spandau Pumpen

wastewater pump
724, 4724
Flow: 0 m³/h - 25 m³/h
Pressure: 0 bar - 14 bar
Jacketed bracket standard on H-LL sizes for heating or cooling. Optional jacketed heads available. Integral thrust bearing standard for heavy duty applications. Integral pressure relief valve standard on sizes G-LL. Motor speed operation ...
See the other products
Viking Pump

wastewater pump
SUMP-GARD® SG series
Flow: 0 m³/h - 204 m³/h
Head: 0 m - 55 m
Vertical Centrifugal Pumps Overview > SUMP-GARD® SG SUMP-GARD® SGOVERVIEWFEATURESENGINEERING SPECIFICATIONS (PDF) PRINTABLE FLYER (PDF) The industry standard for dependable thermoplastic vertical pump ...
See the other products
VANTON

Flow: 0 m³/h - 340 m³/h
The System One Vortex Pump provides a solution to difficult pumping problems such as sludges and slurries with large particle solids, materials Vortex Centrifugal Pump with entrained air, stringy or fibrous ...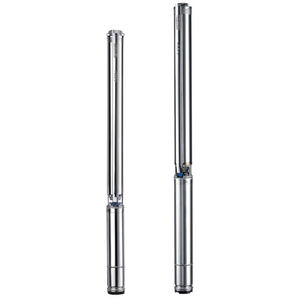 Flow: 4.5 l/s
Head: 425 m
Power: 7.5 kW
High-efficiency multistage submersible electric pumps available in a wide range so as to perfectly suit whatever duty point may be required. Compact and stainless, they combine power and reliability ...
See the other products
Caprari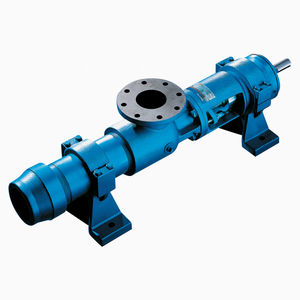 Flow: 0.02 us gal/min - 450 us gal/min
Pressure: 0 psi - 2,100 psi
For nearly 50 years, versatile L-Frame pumps have stood the test of time meeting thousands of application challenges with performance-enhancing, cost-saving features. Features Low total cost of ownership Simple pin-type ...
See the other products
Moyno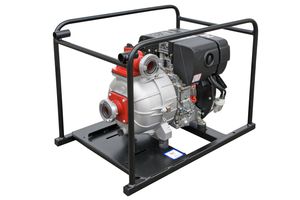 Flow: 20, 140 m³/h
Hatz Diesel features the C2-G46, a self-priming centrifugal wastewater pump for various industrial applications. It is built with a housing manufactured from aluminum, and an impeller from a compact ...

wastewater pump
45 - 85 series
... you want to pump or Contact Us. Unique Stenner Features Interchangeable pump heads and tubes to convert one model to another without having to purchase a new pump. Easy and fast tube ...
See the other products
Stenner Pump Company

chemical pump
DN 200 - 500 | RPROPF
Flow: max 3000.0 m³/h
Material Metal Design Circulation Pumps Size DN 200 - DN 500 Delivery rate Qmax. = 3.000 m3/h Delivery head Hmax. = 6 m Temperature 200 °C Application Evaporation, crytallisation and regeneration plant, Effluent and flue ...

wastewater pump
mROY® series
Flow: 1 l/h - 644 l/h
Pressure: 3,000 psi
The mROY® Series sets the metering pump standard for durability and performance in a compact and cost effective design. First introduced in 1962, the mROY® has proven itself to be a 24/7 metering pump ...
See the other products
Milton Roy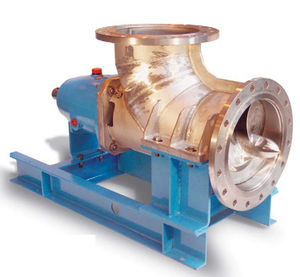 effluent pump
7 000 m3/h, 10 bar
Max. capacity: 7,000 m3/h Max. discharge head: 15 mCL Max. temperatures: 200°C Maximum operating pressures: 10 bar Applications Chemical industry H3PO4, NaCl, Cl2, H2SO4, etc. Effluent pumping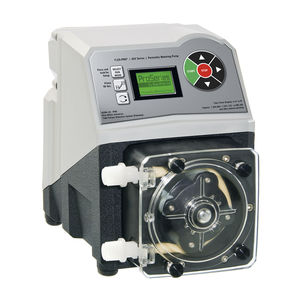 wastewater pump
Flex-Pro® A2 series
Flow: 72.9 l/h
Pressure: 8.6 bar
... Flex-Pro® Peristaltic pumps are specifically engineered to deliver efficient services in small-sized to medium-sized wastewater treatment plants. The pumps are designed to endure volatile, ...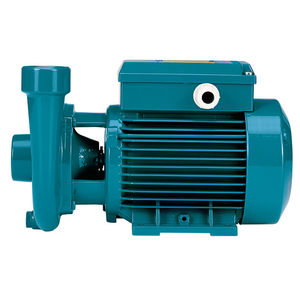 Flow: 0.6 m³/h - 15 m³/h
Head: 3.6 m - 22.4 m
Power: 0.15 kW - 1.1 kW
... Close-coupled centrifugal pumps with open impeller. Free-flow impeller (vortex or recessed impeller) for type C 16/1E. C: version with pump casing and lanter bracket in cast iron. B-C: version with pump ...
See the other products
Calpeda

industrial water pump
MU-LDS
Flow: 3,500 m³/h
The vertical double suction centrifugal pump has a spacer coupling design. The casing has in-line flanges, double inlet impellers that are efficient, a low NPSH, balanced axial thrust and a flow rate of 3.500 m3/h. It ...

Flow: 568 l/min
Pressure: 1.4 bar - 8.4 bar
Head: 5.48 m
The diaphragm pump is built with the highest quality precision parts. It combines low weight with long lasting, even when used with abrasive fluids, making this pump very cost effective. Chosen by professionals ...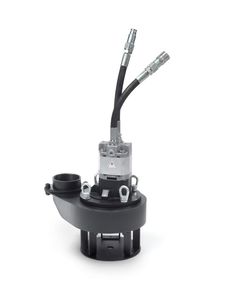 Flow: 1,900 l/min
Head: 40 m
The SP35 is a type of a modern 3 submersible trash water pump. It is specifically equipped with a hydraulic functioning system that provides an extensive effectiveness to the operations. It flows up to 1900 L/min and ...
See the other products
DOA Hydraulic Tools Srl

wastewater pump
KBZE series inteligent submersible drainage pump
1. The pump can operate automatically with built-in intelligent control system, thus achieve low total energy costs. 2. IP68, F class 3. 8 m cable 4. Power from 1.5kw-5.5kw
See the other products
zhejiang fengyuan pump industry co.,LTD