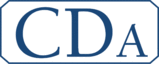 Booth:
CDA

Volumetric filler-capper

max. 1 500 L/h | K-Net
CDA
Characteristics
Description
The K-Net by CDA is a Semi-automatic filler and capper designed for liquid products. This unit has filling capacity of 50 ml to 5 L which adjust to the type of batches it process. The equipment comes with a centrifugal or volumetric pump which feeds the flow meter. Plus a dosing program for ensuring it is operational all through-out the time. The whole assembly consist of lateral table, filling unit and capping system (optional) For its screw caps, it has a closing machine that uses pressure to ensure sealing. Also, it can stand alone having a silent compressor which has power supply of 220V.
Other CDA products