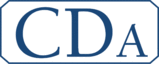 Booth:
CDA
Semi-automatic labeler / for cylindrical products / 2-label

max. 800 p/h | Ninette II
CDA
Characteristics
Operational mode:

semi-automatic

Product applications:

for cylindrical products

Other characteristics:

2-label
Description
The Ninette II is a semi automatic labeler that can place 2 self-stick labels on objects with cylinder shape. This multi-valent machine labels bottles, jars, pots, tubes, cartridges, tin cans and many more. It can have different kinds of options. The machine is equipped with detection cells to position the label correctly on the object this detection makes Ninette II capable of applying labels to objects that are tall, objects with prominences like cans and caps on jars, objects with handle and objects that are light and small.
Other CDA products