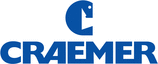 Booth:
Craemer
2 wheel waste disposal container

60 - 80 l | MGB series
Craemer
Characteristics
Number of wheels:

2-wheel
Description
The KLIKO MGB 60 l and 80 l are small wheelie bins with many benefits. They offer a high level of safety during mechanical lift as they come with robust moulded comb lift receivers equipped with support struts and guiding strips. These bins are eco-friendly as they are 100% free of cadmium and designed for easy recycling. They are highly durable as the wheel axle is made out of galvanized, tempered steel. In addition these bins feature a high resistance to environmental conditions as well as heat and chemicals. All of these features make them suited for refuse collectors and customers alike.
Other Craemer products
WASTE DISPOSAL SYSTEMS
PLASTIC PALLETS
STORAGE AND TRANSPORT CONTAINERS