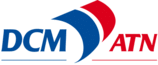 Booth:
DCM Usimeca
Online laminating machine

800 - 1 300 mm, max. 300 m/min | Laminawax
DCM Usimeca
Characteristics
Other characteristics:

online
Description
The Laminawax from DCM Usimeca is an updated wax coating or hotmelt and wax lamination machine. The device can be used in conventional applications in the confectionery and soap industries. It is also suitable for use in new applications, such as paper or PET wrap-around labels. This machine is designed with integrated multiple web leads, can carry out all applications. The tool can be used in 3 up to 20 g/m² wax deposition, depending on the applications.
Other DCM Usimeca products