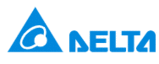 Booth:
Delta Electronics, Inc.
Axial fan / DC / high-performance / for telecommunication equipment

Delta Electronics, Inc.
Characteristics
Type:

axial

Other characteristics:

high-performance, DC

Product application:

for telecommunication equipment
Description
Since 1988, Delta has dedicated its engineering resources in to developing innovative and quality cooling fans and thermal management solutions for IT, telecom, automotive, industrial, and consumer electronic products and equipments. From 2006, Delta continues to be Worlds No. 1 provider of DC brushless fan. Our broad product range covers axial fans size ranging from 25mm-250mm, blowers from 30mm-250mm, and slim blowers. With patented blade design, innovative structure design, and "Sensflow" control, Delta has helped our customers greatly increase cooling performance and reduce system acoustic noise. To support customers special requirements, we also make hot-swappable fans, fan trays with intelligent controller, and fan modules designed to fit customer system for first-rate efficiency.
Other Delta Electronics, Inc. products
Fans and Thermal Management