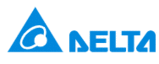 Booth:
Delta Electronics, Inc.
Power transformer / planar / for electronics

50 - 1 300 W, 100 - 500 kHz
Delta Electronics, Inc.
Characteristics
Function:

power

Configuration:

planar

Application:

for electronics
Description
Transformers
Delta has the most professional technical expertise in Transformers based on over 38 year experience in product design manufacturing. With Delta's expertise and test capability in Electoral-Magnetic compatibility and international safeties, Delta is able to help you design products which fully meet EMI and safety requirement. Delta product range includes Switching Power Transformers, Line Filters, DC-DC Converter transformers, Ignition coils and Igniters, and Planar Transformers.
Other Delta Electronics, Inc. products