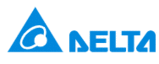 Booth:
Delta Electronics, Inc.
Tubular linear solenoid

6 - 152 V, 9 - 576 Ω | DSTS, DSTL series
Delta Electronics, Inc.
Characteristics
Other characteristics:

tubular
Description
Solenoids & Valves
Through 30 years expertise in this field of electromagnetic, Delta solenoid team support plenty of custom applications, from market consulting, design recommendation, to meet a internal criteria with cost efficiency, high performance volume products. We also provide a flexible production, safety stocks and the consistency of good quality. Our products line includes Solenoid Valves, Open Frame Solenoids, Tubular Solenoids, Latching Solenoids and Lamination Series Solenoids, which can be widely applied in the area of PC and PC peripherals, home appliance, automotive, consumer product and Industrial relatives.
Other Delta Electronics, Inc. products