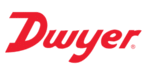 Booth:
DWYER
Air capture hood for air flow measurement

max. 2 000 m³/h | AFH2 Series
DWYER
The Model AFH2 Air Flow Hood is designed to measure volumetric air flow from diffusers, grilles and registers. The AFH2 Air Flow Hood maintains a running average of measurements in the desired units and provides the ability to manually record measurements with the manometer on a given time period. The highly accurate digital manometer has an auto-zero feature and will auto-zero at user-defined intervals. The digital manometer easily mounts to the flow hood with its magnet back-plate. Break down is very quick and easy as tools are not required. In addition to these features, the unit will alert you when its battery is running low in order to avoid recording inaccurate measurements. This lightweight flow hood is durable and easily stores into an included travel case.
Other DWYER products
Air Velocity
Pressure
Flow
Level
Temperature
Process Control
Data Loggers & Recorders
Valves
Air Quality
Test Equipment
Miscellaneous
Other products