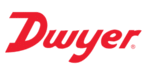 Booth:
DWYER
Inclined tube pressure gauge / liquid column

Mark II series
DWYER
Characteristics
Technology:

liquid column, inclined tube
Description
The Mark II series of molded manometers come in two types, inclined-vertical and inclined, and provide higher ranges with more easily-read increments. Model 25 is also perfect for any general purpose application, while the inclined gauge provides excellent resolution and linear calibration.

The product is also suitable for air filter gauge usage and air velocity applications, while all types of gauges can be used for pressure management below and above atmospheric.
Other DWYER products
Pressure
Air Velocity
Flow
Level
Temperature
Process Control
Data Loggers & Recorders
Valves
Air Quality
Test Equipment
Miscellaneous
Other products