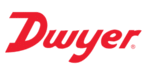 Booth:
DWYER
Mixture industrial gas / for instrument calibration

GCK series
DWYER
Characteristics
Type:

mixture

Application:

for instrument calibration
Description
The Gck series, which are manufactured by Dwyer, are kits that have been developed to provide efficient, and reliable quality performance. They supply a flow of carbon monoxide and carbon dioxide to calibrate gas sensing transmitters. Each has a span gas of 2000 PPM carbon dioxide, 200 PPM carbon monoxide and a reference gas of 99.99% nitrogen. It is integrated with a 0.5 LPM flow regulator and tubing.
Other DWYER products