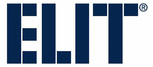 Booth:
ELIT
Frequency converter

100 - 400 kVA, 60 Hz
ELIT
Description
60Hz STATIC FREQUENCY CONVERTER, 100 ÷ 400kVA FC60 series

Static frequency converters, ELIT FC series, are outcome of a long experience both in UPS and in frequency converters field. The frequency converter FC60 is particularly suitable where the highest product reliability and availability is demanded
All of our equipments distinguish themselves by the employment of advanced technological components, excellent reliability and easy maintenance.
The simplicity of working is the main feature of all of our products.
Other ELIT products
Static frequency converters 60 Hz