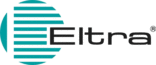 Booth:
Eltra S.p.a.
Absolute rotary encoder / single-turn / optical / hollow-shaft

ø 120 mm | EA120 P
Eltra S.p.a.
Characteristics
Type:

single-turn, absolute

Technology:

optical

Mounting:

hollow-shaft
Description
The EA120 P series, manufactured by Eltra, is an absolute encoder equipped with through hollow shaft. It has a power supply of 28 V DC, resolution of 8,192 ppr, output frequency of 1 MHz, and protection class of IP54. The absolute encoder is used in applications involving textile machine and elevator motors.
Other Eltra S.p.a. products
Singleturn absolute optical encoders